BY RONAN SCOTT
MacRory Cup Semi-final
St Patrick's Armagh v St Colman's Newry
Friday, Athletic Grounds, 7.30pm
Cathal Murray has revealed that the wake-up call his St Colman's team received after their McCormack Cup defeat to Omagh has benefitted their form.
The Newry side lost the final by 2-14 to 0-5, a startling result and one that might have suggested that they would be exiting the competition sooner rather than later.
However, they bounced back with a quarter-final win over St Eunan's Letterkenny, and are now facing into a semi-final against St Patrick's Armagh.
A St Pat's Armagh team that knocked the fancied Omagh team out in the quarter-final.
Murray picked out some of Armagh's strengths.
"They set up defensively," he said.
"But they have the ability to move at pace.
"They can turn a dogged defence into a quick attack. They have some very strong players, like Michael McGleenan. He will be a handful."
St Pat's Armagh reached the semi-finals via the play-off stages. They beat Abbey in round two by 2-12 to 2-8. That set up their quarter-final against Omagh.
In terrible conditions, they edged a dour game by 1-3 to 0-5. Omagh had been fancied to win but Armagh's goal in the second half when Ryan Bradley's shot was taken by the wind and it flew past Omagh keeper Oran Grimes.
That Armagh didn't score for the final 23 minutes of the game perhaps says more about the weather than it does about their performance.
It would be remiss of the St Colman's team to take them for granted. Though Murray's team have already been caught out when getting ahead of themselves this year.
That defeat in the McCormack cup final was an embarrassing day for the young men.
Murray said the result was an important one for his team.
"It was a wake up call. They are only 18-year-olds. They tend to get carried away. So they learnt a lesson."
The lesson learned was that they don't always get to play the way they want to. And that they have to adapt.
"We have a lot of pace on the team but we don't use it all the time. We are not an overly defensive team. But we want to try to get them to work harder all over the field, and get them to work more as a unit.
"The difficulty that we have is that we come up against teams who play defensively. They try to negate the threat that we have up front. The massed defence is a common tactic.
"When we come up against other teams they tend to close down space.
St Colman's have a couple of injuries to deal with. The first is Patsy Finnegan from Crossmaglen. He was the Armagh minor captain two years ago, and was a key man for St Colman's last year. He's not been available this season because he has a broken thumb.
The other player who is absent is Aaron Norris.
But they are the only players who are unavailable and the rest of the squad is fit and healthy.
They were able to come together to beat St Eunan's Letterkenny 2-9 to 0-11.
They got the better start after Adam Crimmins set Ronan Fitzpatrick up for their opening goal. Andrew Gilmore played well too and scored 1-3, including two from frees.
It was a close win, and one that Cathal Murray played down.
"It was hard to read much into the game. We were glad to get the game played. The difference was the ability to score goals.
"We got off to a good start. Ronan Fitzpatrick got the first goal and the second goal ended the game as a contest.
"We are still a work in progress."
Murray said that he has a big panel but all the players are competing for places and that is what encourages him about their form so far.
St Colman's are MacRory Cup connoisseurs at this stage having won 19 titles in total.
But their last win was back in 2011. So the current crop of players have no experience of the excitement that a MacRory Cup win can bring to the school. St Patrick's Armagh aren't far behind Newry, with 14 titles to their name. If they won this year they would equal St Patrick's Maghera's record of 15 titles.
So what sort of game should we expect?
"I would think that it will be counter attacking," Murray said.
"They have some great pace in their defence. If we give them too much space then they will do damage. Our work rate will be key in this game. The defence will have to work hard, but so will the forwards, particularly the wing half forwards."
r.scott@gaeliclife.com
The other semi-final between St Patrick's Maghera and St Patrick's Dungannon was played yetsterday
Receive quality journalism wherever you are, on any device. Keep up to date from the comfort of your own home with a digital subscription.
Any time | Any place | Anywhere
Posted: 4:54 pm February 27, 2020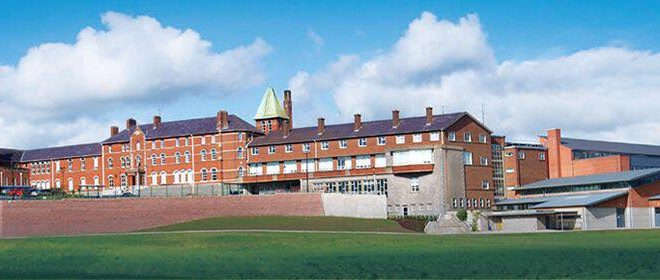 THERE'S an awe and mystique about St Colman's, Newry that few schools in Ulster have the ability to replicate.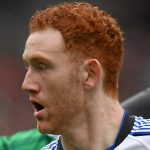 Before he jets off to Australia, we managed to convince teenage sensation Conor Glass to take our 'Five minutes...