A former Gaelic Life team member has used his coronavirus lockdown time very productively this year, and has created something of a stir with his GAA designs.
Tim McCann was a designer for Gaelic Life from 2007 to 2009, but he has come to the notice of social media most recently thanks to his striking designs of football teams.
These designs are representations of famous county team line ups such as Derry's 1993 All-Ireland champions and Down's 1991 team.
These designs are printed on fine art paper, mounted and framed for each buyer. Tim explained that the interest has been remarkable: "I've been working flat out on the designs and the requests keep coming in."
The inspiration for the designs came from an idea he had for a gift for his brother, Chris who is also a former member of the Gaelic Life Staff (he worked for the paper in 2007).
"My brother Chris works in London and he is in lockdown over there, I wanted to get him something special. Anyone who knows Chris will know that he is a passionate Derry man, as am I, and we both love Derry memorabilia.
"Chris's favourite team is, of course, the 1993 All-Ireland champions, so I created a design of the 15 players and the two subs.
"I sent it to him recently, and we posted the piece online.
"Soon after I was getting calls and messages on Twitter from people asking me to make bespoke designs for them."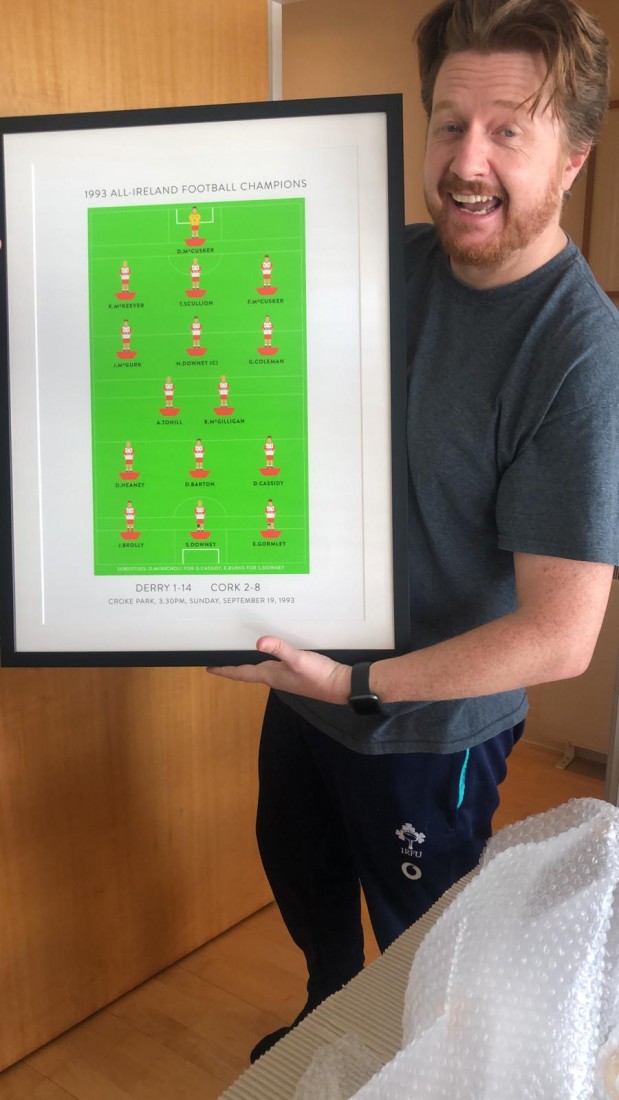 People from across Ulster and beyond asked Tim if he could create specific designs for them, of their own teams, such as the Tyrone 2003 team.
Tim said: "As I said. I am a proud Derry man so I didn't entirely enjoy making the Tyrone designs, but look, we are all GAA fans, and I enjoy making the designs."
What is interesting about the designs is that they show the 15 players in a 2D design, but some care is taken to show each of the players' character such as Owen Mulligan's blonde shock of hair that he had in 2003.
Tim, who works in the Marketing department of Queen's University Belfast, said that during lockdown he has enjoyed working on projects and he welcomes any requests for teams and designs.
If you would like to contact Tim, and find out more about the designs and costs, contact him via Twitter @samwheagle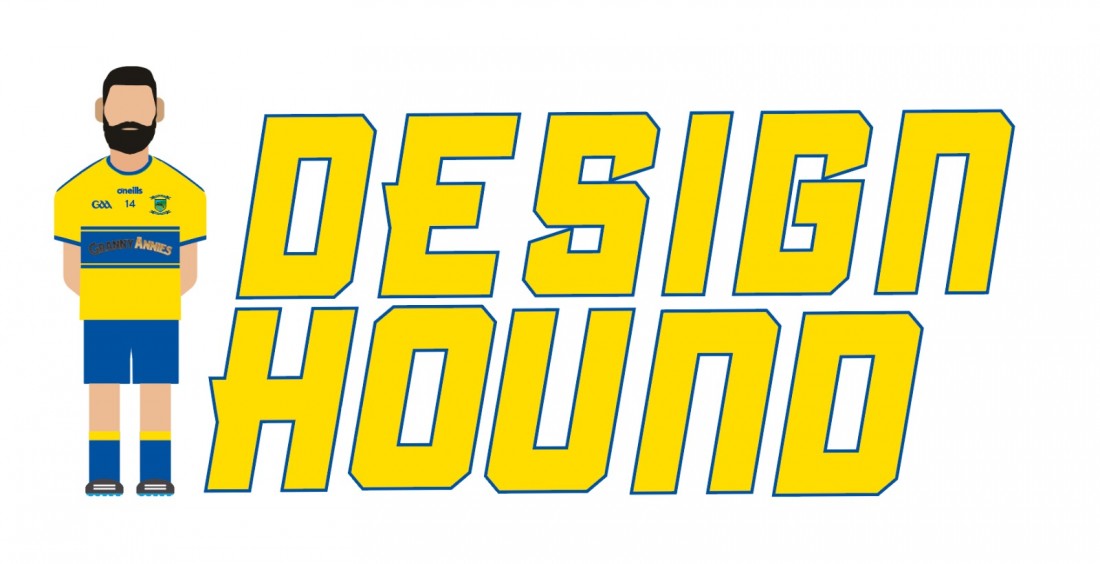 Receive quality journalism wherever you are, on any device. Keep up to date from the comfort of your own home with a digital subscription.
Any time | Any place | Anywhere
Posted: 10:40 am May 24, 2020