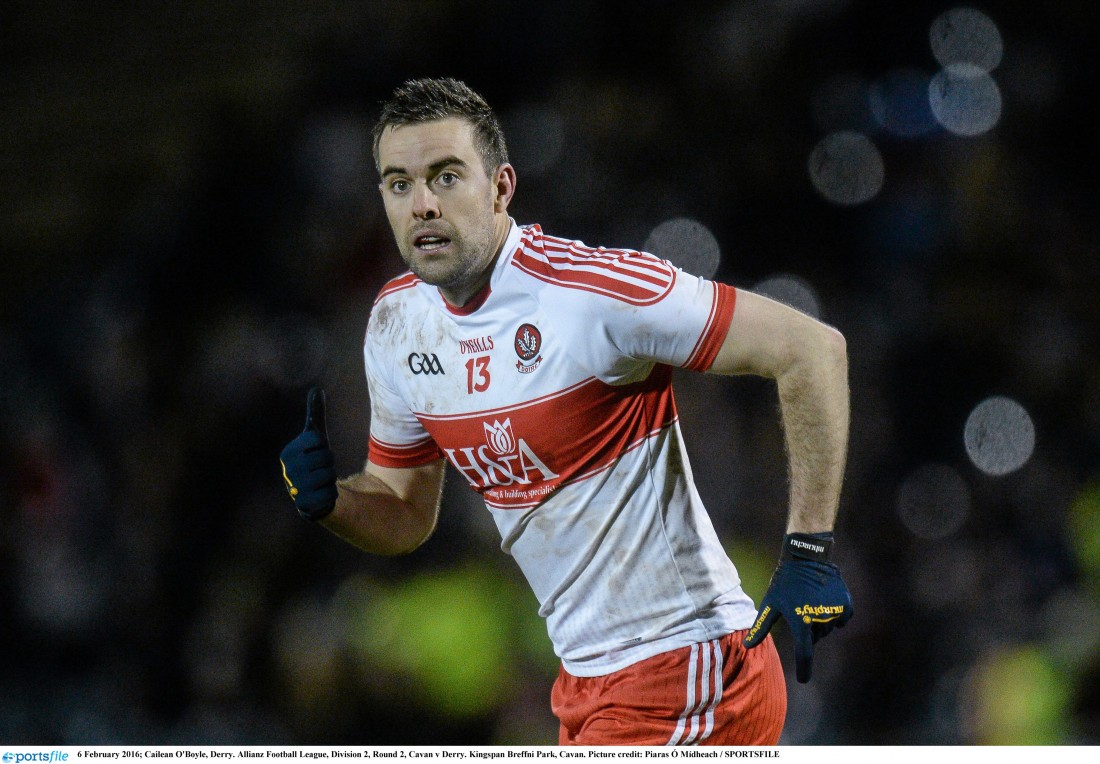 IN a revealing interview in this week's Gaelic Life, Cailean O'Boyle discusses Derry's shock relegation to Division Four, as well as hitting back at social media users who have suggested that some players did not commit this year.
O'Boyle was a member of the the 2014 squad which played Dublin in the Division One final, but is not part of Damian McErlain's team this year.
His understanding is that McErlain only wants young players as he is building a new team, but that approach has cost Derry dearly with their relegation to the bottom tier.
"There are boys there who might have played two or three games at senior club level, and they have been put straight into the county team. That is a big step up."
O'Boyle also said that the absence of players like Danny Heavron and Emmett McGuckin has been misconstrued by Derry fans. He also said that he would come back next year if asked.
"I have seen criticism of players who didn't commit to the cause. On Twitter there was a question, 'why aren't experienced players buying in.' They are saying 'where are all the experienced players?' but the experienced players weren't asked.
"They weren't invited. I didn't say anything on social media because that is a bit rash."
The full interview with Cailean O'Boyle is available in store today or online here.

Posted: 1:00 pm March 29, 2018