Tyrone lost to Dublin by 2-17 to 0-11 in yesterday's All-Ireland semi-final.
It was a disappointing game, but it also marked the final championship performance from Sean Cavanagh, who had long said that this season would be his last.
A multitude of players and fans praised the Moy man for his contribution to Tyrone football.
See all the tweets, including Sean's own message.
My incredible journey ends. Blessed to have shared the highs & lows of our game with some amazing Gaels. Thanks for everything @officialgaa

— Sean Cavanagh (@SeanCavanagh14) August 27, 2017
Touching moment between 2 of the greats, Stephen Cluxton consoles Sean Cavanagh after the game #DUBvTYR #dublinvTyrone #capturing history pic.twitter.com/0HSkCLpEYx

— Brendan Moran (@sportsfilebren) August 27, 2017
Congrats on an unbelievable career @SeanCavanagh14. A top lad on and off the pitch, best of luck for the future big man.

— Stephen Ferris (@StephenFerris6) August 27, 2017
Well done @SeanCavanagh14 on powerful career. Did it against the best and on the biggest of days. Respect 👏🏼👍🏼🏐!!!

— Tomás Ó Sé (@tomas5ky) August 28, 2017
@SeanCavanagh14 will go down as one of the greats. His ability was unquestionable but his desire & work ethic for his team always inspired.

— Aaron Kernan (@AaronKernan) August 28, 2017
End of an era. Sean Cavanagh confirms his retirement. No question-one of the greats. A superb sportsman. Best wishes https://t.co/9aH1GJWez9 pic.twitter.com/SanJmXsPrx

— Thomas Niblock BBC (@thomasniblock) August 27, 2017
Sean Cavanagh should be carried home from Dublin this evening. Owes Tyrone absolutely nothing.That's a legend of the game!!

— Kyle Coney (Noney) (@kyleconey1) August 27, 2017
Sad to see poignancy of Sean Cavanagh and family at end but few footballers have served their county & game so magnificently for so long. pic.twitter.com/NBa4pWJEIk

— cliona foley (@ponyyelof) August 27, 2017
Congrats on a fantastic career Sean and a journey where YOU drove the bus alot. Look 4ward 2d next chapter #SeanCavanagh

— Henry Shefflin (@ShefflinHenry) August 27, 2017
Kind gestures by the Dublin players towards Sean Cavanagh. Some of the crowd could have taken a leaf from their book. #GAA

— John Fogarty (@JohnFogartyIrl) August 27, 2017
Sean Cavanagh bows out. What a player & what a career. 👏👏👏

— Steven McDonnell (@StevenMcD13) August 27, 2017
That Sean Cavanagh was jeered off the pitch by Dublin fans on his last Croke Park appearance shows what kind of crowd they are.

— Chris Traynor (@PerformTraynor) August 27, 2017
Sean Cavanagh. All Ireland winner and All Star. A credit to Tyrone and indeed the game. Great memories. @SeanCavanagh14

— Adrian Logan (@OurLogie) August 27, 2017
Thank you Tyrone support for all year. Had my no 1 supporter at the match. Oh and enjoy retirement @SeanCavanagh14 not a bad few years . pic.twitter.com/d3i5uBt6sH

— Colm Cavanagh (@collykid2) August 28, 2017
Posted: 12:54 pm August 28, 2017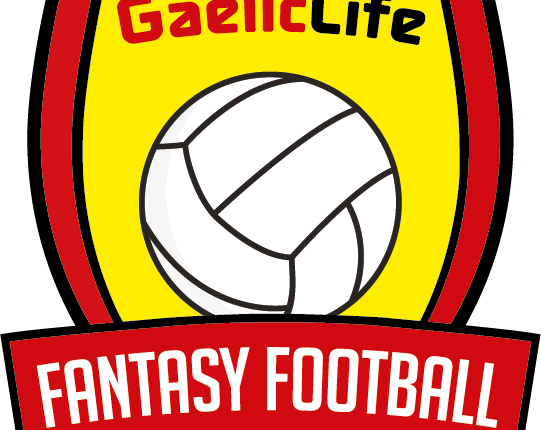 The winning team in this year's Championship Fantasy Football Competition.