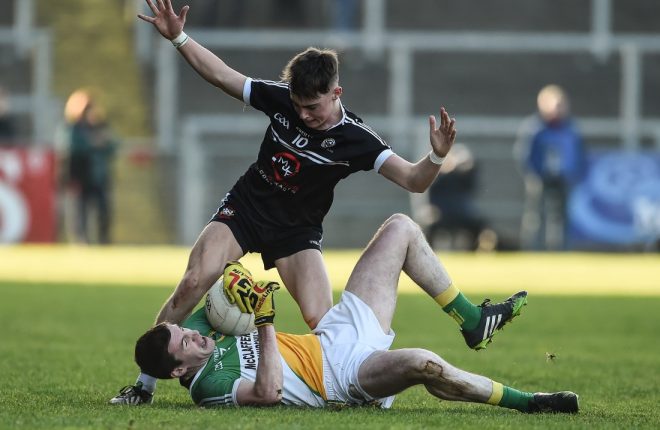 Even the mighty Michael Murphy couldn't stop Kilcoo on Sunday afternoon, as the Down champions confirmed their passage into the Ulster Club semi-final.
Kilcoo showed all their resourcefulnes and determination during the 1-12 to 1-6 win at Pairc Esler.
They were trailing by 1-4 to 0-6 at half time, the goal was scored by Michael Murphy who appeared to dominate for stages.
However, the game turned when Glenswilly's Cathal Gallagher challenged high on Conor Laverty. This earned Kilcoo a penalty, and saw the Glenswilly man sent off.
From that stage onwards Kilcoo dominated. Ryan Johnston, Darragh O'Hanlon and Paul Devlin put on fine displays.
Those fans who made the trip to Pairc Esler were very impressed with the Kilcoo performance and many suggested that the Down Champions would be hard to stop in Ulster.
Kilcoo wouldn't be the biggest team in the world, Michael Murphy running around Newry like Gulliver #ManAmongstBoys

— Cahal Carvill (@CahalCarvill) October 30, 2016
Superb from Kilcoo as they progress to the semis to face Maghery winning by 1.12 to1.06 completely dominating Glenswilly in the second half

— Official Down GAA (@OfficialDownGAA) October 30, 2016
Kilcoo a serious outfit, will take some stopping. Hard not to route for Glenswilly though! Very small area compared to other big clubs.

— GAATalk (@TalkingGAA) October 30, 2016
Kilcoo are some team, hugely impressed by their win today. If only Down could put in a similar performance #GAA

— Dave McGreevy (@bonzodave) October 30, 2016
Another great day in Pairc Esler watching this classy Kilcoo side. From 1 to 30 they give blood, sweat & tears for their club & parish. #GAA

— Ryan Forrest (@forrest_ryan90) October 30, 2016
When Kilcoo wanted a piece of magic in Newry today. @ConorLav14 stepped up, quick hands and quick feet to win a penalty. #DifferentClass

— Oisin McKibbin (@omckibbin) October 30, 2016
Watching this Kilcoo team and just wondering what is wrong with the Down team at the min? Some ballers on show! #GAABeo

— GAA Swap and Sell (@GAA_Gear) October 30, 2016
@McCoyNiall Clumsy yes but he exaggerated it massively. Never a red. Glenswilly never recovered but better team undoubtedly won

— Regi (@Red_Regi) October 30, 2016
Posted: 11:10 am October 31, 2016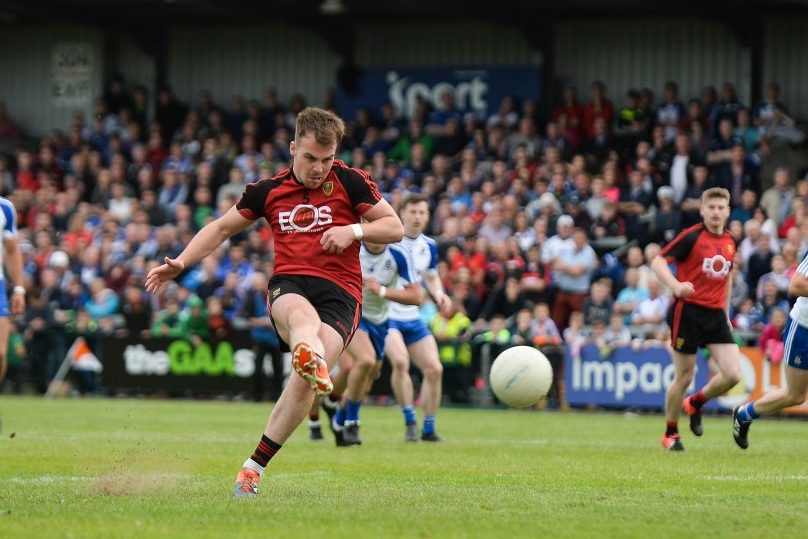 Down have lost Darragh O'Hanlon to injury.