Donegal had a thoroughly disappointing day on Saturday when they lost to Galway by 4-17 to 0-14 in their All-Ireland Qualifier clash at Markievicz Park.
Rory Gallagher's Tir Chonaill side finished the game with just 13 men as they had two players black carded, and they were unable to be replaced as all their subs had been used. Mark Anthony McGinley, Martin McElhinney and Michael Murphy all left the field early.
Galway were the better team throughout, though in the aftermath Gallagher emphasised that his team was very young, and they still have plenty to learn.
A number of pundits and Twitterati warned against judging the current Donegal panel too harshly for the performance.
However, many fans sought to express their dissatisfaction at Rory Gallagher's management.
While many Donegal fans will feel sore today, there is nobody more disappointed than the players who commit & give so much voluntarily#gaa

— Seán Perry (@perry_sean) July 23, 2017
Horrendous day at the office for Donegal but that doesn't warrant idiots writing personal abuse about players and management.

— Paddy McGill (@Paddymac1985) July 22, 2017
If the drinking culture doesn't return in Donegal after this, you'd really have to question their appetite for the creature. #GAA

— Ewan MacKenna (@EwanMacKenna) July 22, 2017
Everything seems to be going wrong for Donegal this evening but I did see a clip of M Murphy's black card & it's an absolute joke.

— Steven McDonnell (@StevenMcD13) July 22, 2017
Think before you tweet.
A dark night for Donegal footballers but these are amateur athletes, many of whom have given wonderful service.#gaa

— Seán Perry (@perry_sean) July 22, 2017
In a London pub with Donegal-Galway on here and many watching it open-mouthed as if aliens have landed. #gaa

— Miguel Delaney (@MiguelDelaney) July 22, 2017
Jesus christ, it's not Paddy McBrearty's day is it. What a woefully badly-struck penalty.

— Jonathan O'Brien (@obrien_jonathan) July 22, 2017
Paddy McBrearty is having some season 🔥

— james grennan (@jimbaaab) July 22, 2017
Rory Gallagher's managerial style is about as adaptable as a bag of ashes.

— ciarán (@Call_Me_Ciaran) July 22, 2017
When will @officialdonegal be announcing Rory Gallagher's new extended contract? #goingbackwards

— Eamonn McGinley (@chest_86) July 22, 2017
All this hate for Rory Gallagher is ridiculous, its a new young team, give them a chance to gain some experience

— Seána Ní Ghreig (@shaunacraig5) July 23, 2017
Posted: 12:38 pm July 24, 2017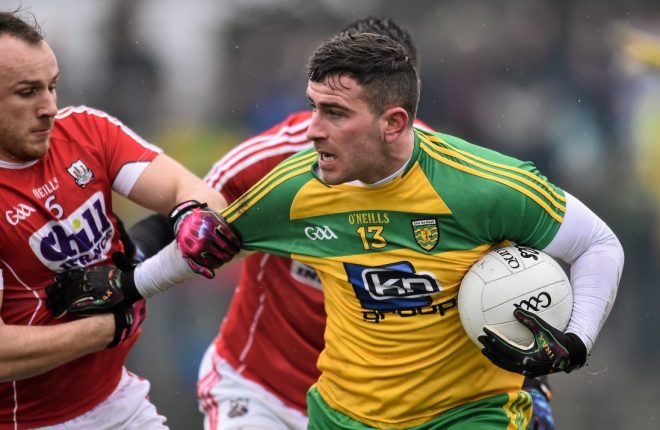 Will Paddy McBrearty's fantasy score improve in 2018?