The knives were out for both Joe McQuillan and Aidan O'Shea following Mayo's 2-14  to 1-12 win over Fermanagh on Saturday.
The controversial game saw Aidan O'Shea win a penalty for a dive in the 62nd minute, and referee Joe McQuillan suffered the ire of of Pete McGrath, who said that the Cavan whistler was fooled by O'Shea's play acting.
Cillian O'Connor scored the penalty which gave them that much-needed momentum going into the final stages and they held on for victory.
The result was particularly galling for all those in Fermanagh as they had been leading by 1-10 to 1-4 at half time.
Not suprisingly many fans and players used Social Media to vent their frustrations both at Aidan O'Shea, and the referee Joe McQuillan.
@PhilieWolfe @RorysStories Joe McQuillan won't be getting any Christmas cards from Fermanagh #shockingdecision

— John Doyle (@johnnydoyle78) July 9, 2016
Just home watching game Ref only man in the ground that saw a foul for penalty! What the hell is the linesmen and umpires for? Joke decision

— Marty McGrath (@MartyMcGrath9) July 9, 2016
Aidan O'Shea shud have got a 2nd yellow for a cynical pull bk & then goes on to dive & cheat his way to getting the penalty @TheSundayGame

— john woods (@johnnywoods7) July 9, 2016
Give me a break, can't make a call like that. Must be something wrong with AOS studs, keeps falling over when ball comes near him #MAYvFERM

— Tomás Quinn (@mossyquinn) July 9, 2016
Can't believe Dessie Dolan is trying to make out that O'shea has a right to go down.

— Enda Muldoon (@endamuldoon) July 9, 2016
Sickening, very harsh to be out to a decision like that. Might be biased but how O'Connor got MOM is beyond me @FermanaghGAA

— Chris O'Brien (@chrisobrien221) July 9, 2016
O'Shea gets sod all protection from refs every single day he plays. Delighted #MayoGAA were smart enough to do what it took to win 💪🏼💪🏼

— Anne-Marie Flynn (@thecailinrua) July 9, 2016
Aidan O'Shea you skitter #Penalty🤔

— Steven McDonnell (@Killeavy13) July 9, 2016
Posted: 4:00 pm July 11, 2016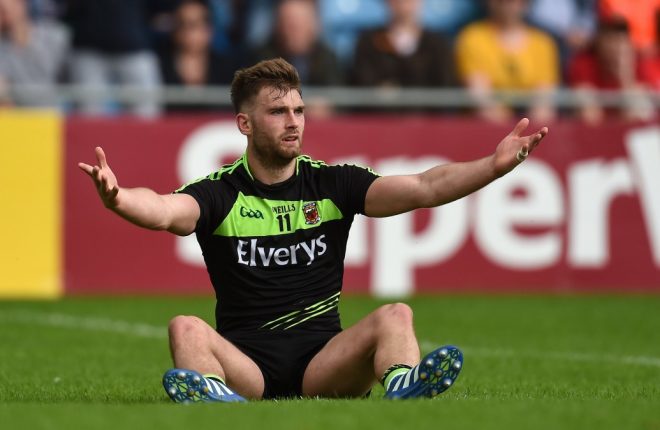 GAELIC Life columnist Kevin Cassidy has said that Aidan O'Shea is the ticket that can see Mayo past Kerry...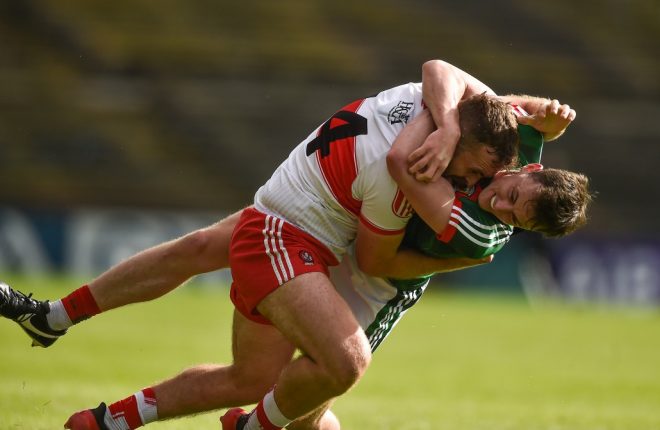 A mixed reaction from Mayo's Quailfier win over Derry.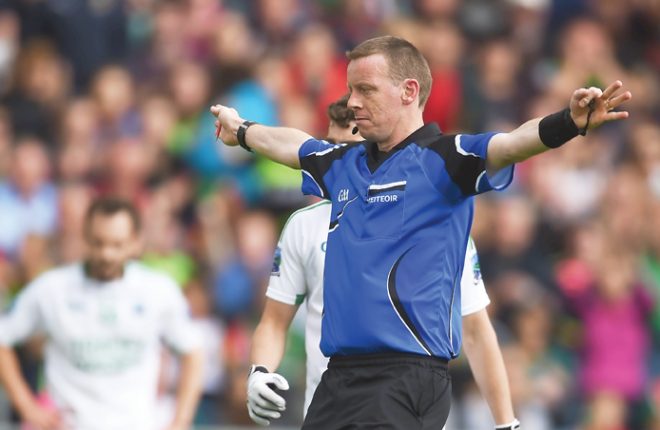 John Hughes laments the death of proper GAA values.