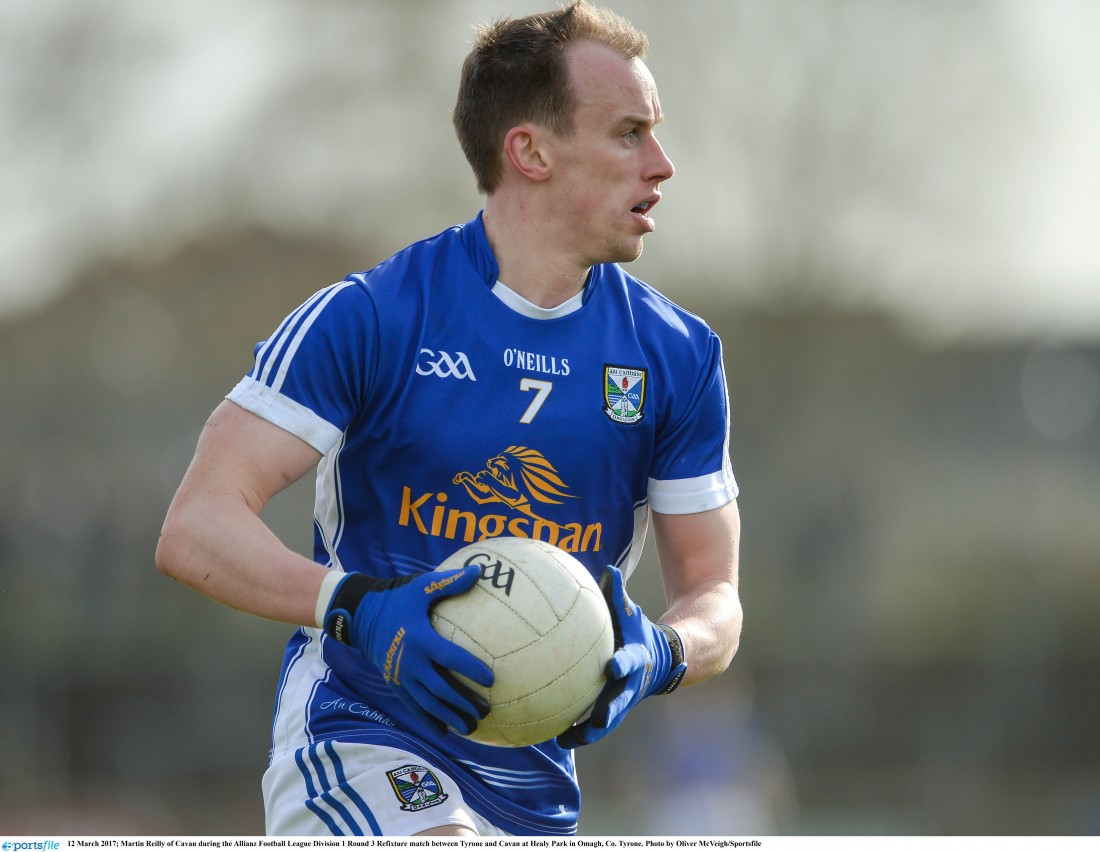 PLAYING for Cavan is a labour of love for industrious wing-forward Martin Reilly. He made his debut in an All-Ireland SFC Qualifier against Mayo in 2006 but hasn't a solitary trophy to show for his efforts.
That's why Cavan's Division Two final defeat to Roscommon was particularly deflating for their elder statesmen – the likes of Reilly, Cian Mackey and Seanie Johnston, who arrived on the scene too early to share in the county's recent u-21 success.
But it's not the end of the world either, as Reilly admits, and they will be quietly confident of overturning Donegal in Sunday's Ulster Championship preliminary round encounter.
He said: "It was very disappointing. We'd have been hoping to get some silverware. Not too many of us have won much with Cavan apart from the u-21 success some of the younger lads had.
"The likes of myself and some of the older lads haven't won anything at senior level with Cavan so it would've been nice.
"It definitely was disappointing but it's not the end of the world either, we were happy to get promoted.
"I've still enjoyed my time playing with Cavan. We weren't very competitive seven or eight years ago so there have been definite improvements."
The full interview with Martin Reilly as part of our 40-page supplement for the Ulster Championship is in shops now or available here.

Posted: 1:00 pm May 10, 2018