By John Hughes
I really didn't want to write about this topic this week. But like a dog to a bone, I just kept coming back to it.
Aidan O'Shea's dive has stirred up plenty of opinion, and some of it rather makes me lose hope for humanity.
Some of the worst offenders were Cian Ward and Dessie Dolan.
"Is there any difference between a corner back pulling a forward's jersey and getting away with it, or a forward exaggerating and getting a free in? I don't think there's any difference," was Ward's take.
Then you have Dessie Dolan's trite observation on the Saturday Game that O'Shea, "Felt the contact." As if this was Old Trafford and Mark Clattenburg was in charge.
Sorry Cian, Dessie but I'd have to say there's all the difference in the world.
For a start off lads, you seem to be suffering from acute over-exposure to Euro 2016. This isn't actually soccer we're playing here, it's a contact sport. Players are allowed to manhandle each other, it's part of the game. Pulling a jersey is on the fringes of legality, but it is something that can happen in the rough and tumble of a physical game.
Throwing yourself on the turf when there is minimal or nil contact is just about the antithesis of Gaelic football.
Apart from which there is the small matter of Aidan O'Shea's presence on the pitch at all.
O'Shea was on a yellow card when he executed a text book drag down on Eoin Donnelly right in front of Joe McQuillan. McQuillan chickened out of the obvious decision, which was to black card O'Shea and reduce Mayo to 14 men.
That call would have had just as dramatic an impact on the outcome of the game, but I guess it would have taken a braver man than Joe McQuillan to give it in the bearpit of Castlebar.
As for the penalty incident itself, in fairness to McQuillan it was actually hard to make out what happened in real time. He made an inference and decided to award a spot kick. It's one of the perils of the job that referees occasionally have to infer what took place and make decisions accordingly.
However, making such a significant call – the replays showed precious little contact to base any inference on – at such a crucial juncture of the game was surely over-stepping the bounds.
If you don't actually see the contact, how can you give the penalty?
Fermanagh got small team treatment in Castlebar. They lost out on all the big calls, but even in the small ones they were treated with disrespect. For example a Fermanagh player was down for treatment during the closing stages of the game, and yet play was allowed to continue on around them. That sort of thing simply wouldn't have been allowed to happen if it had been Cillian O'Connor on the deck.
Posted: 1:30 pm July 19, 2016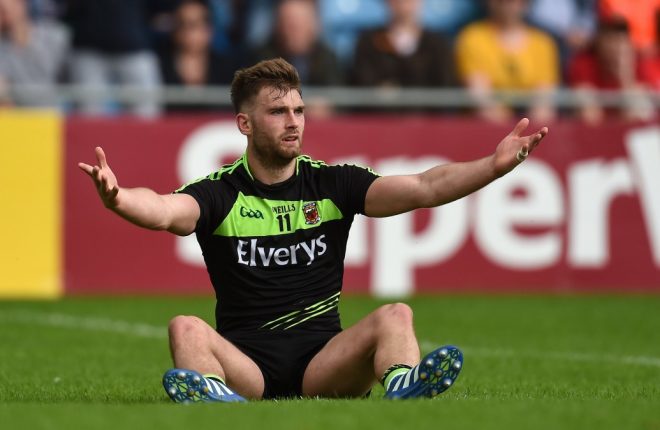 GAELIC Life columnist Kevin Cassidy has said that Aidan O'Shea is the ticket that can see Mayo past Kerry...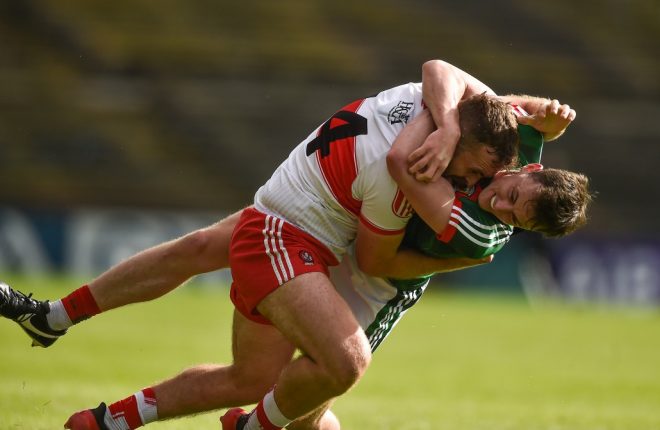 A mixed reaction from Mayo's Quailfier win over Derry.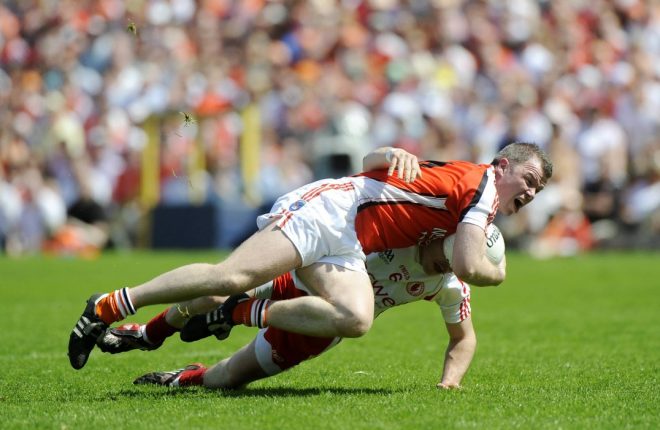 John Hughes took the opportunity to use Colm Cooper's retirement as an opportunity to recall the rise and fall...