There were two straightforward wins for  Monaghan and Donegal during the weekend's Ulster Championship.
Donegal beat Antrim comfortably yesterday 3-19 to 1-9, while on Saturday Monahgan opened their campaign with a 1-20 to 1-11 win against Fermanagh.
There wasn't much excitement from either game as the margins of victory were convincing, however there was some controversy in the Monaghan match, as Kieran Hughes was black carded for an off the ball challenge after just seven minutes of football.
There was a bit of reaction on Twitter.
@maceyebrow Should've had a carry out with me!! crazy rule

— Kieran Hughes (@kieranqz) May 20, 2017
Kieran Hughes must have somewhere to go…

— Colum Campbell (@colliec85) May 20, 2017
Kieran Hughes black carded after 7 minutes. Sigh.

— Michael McCarthy (@McCarthyMick) May 20, 2017
@BingleCorp @monaghanpenguin You really have it in for Kieran Hughes

— Mark Connolly (@MarkAPConnolly) May 20, 2017
That black card was harsh on Kieran Hughes #FERMON

— Mike Lillis (@mikejlillis) May 20, 2017
It's amazing that commentators,analysts, players, mentors,referees nor supporters fully understand the black card but @officialgaa persist.

— Frank Mitchell (@FrankU105) May 20, 2017
Posted: 2:47 pm May 22, 2017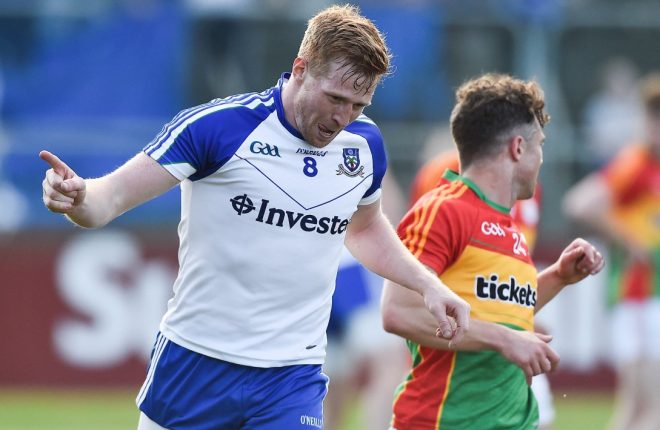 Will Kieran Hughes's fantasy score improve in 2018?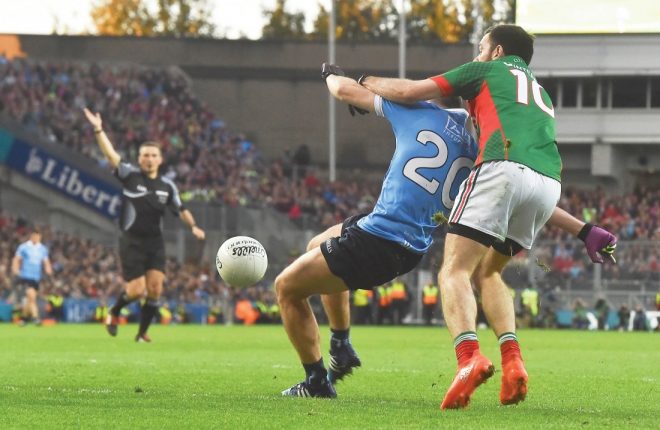 John Hughes says that the black card is no longer useful.