BY NIALL MCCOY
BALLYBAY manager Colin Malone has praised the continued excellence of attacker Paul Finlay who is still leaving spectators in awe with some inspirational displays.
The latest of those came last Friday night when the 36-year-old weighed in with 1-10 in the five-point win over Castleblayney, 1-5 of that total coming from play.
Malone, who replaced Mickey Donnelly in the hotseat ahead of the 2019 season, said that he is likely to give the player a few weeks off now ahead of the start of the championship, and he is hoping that they can deal with his absence.
"Paul, thank God, decided to come back for another year," Malone said.
"He has been exceptional.
"He seems to be getting better with age. He really looks after himself physically and he is always well prepared mentally.
"He's at different level and I don't know how someone his age does it.
"There's no need for any video analysis on kicking styles with us, it's just a case of saying 'look at what Paul does.' "We'll give him a breather now for a couple of weeks to keep him fresh for the championship. Thankfully some of the players around him are starting to click to so it's taking some of the pressure off him."
Ballybay played Latton on Friday (July 19) for a Senior League game minus any real pressure.
They are currently second in the league behind Clontibret and they can now really turn their focus to the late August clash with the O'Rahilly's in the first round of the championship.
Malone admitted that while Monaghan's earlier-than-expected exit from the AllIreland series was disappointing, it did make his job that bit easier.
"We all want to see Monaghan doing well, especially when we have five boys involved from the club here.
"As a club manager though, it does make things a bit easier getting them back now. It means you have six or seven weeks to get them bedded in for championship rather than the week it has been sometimes, which is a rough job."
Posted: 5:00 pm July 20, 2019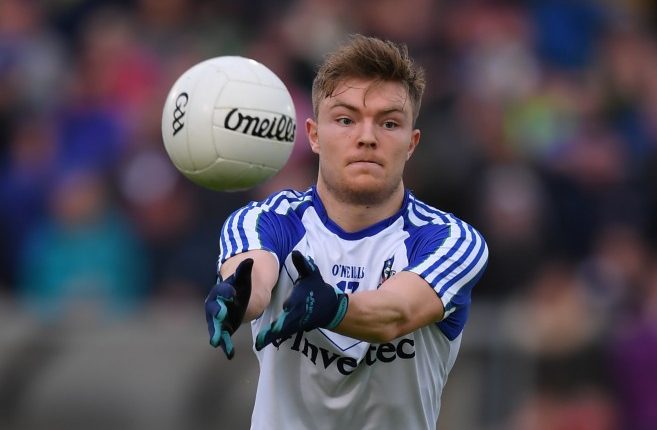 An update on the Monaghan panel ahead of next year's Fantasy Football Competition.