ALL-IRELAND SENIOR FOOTBALL CHAMPIONSHIP QUARTER-FINAL GROUP TWO
DONEGAL V KERRY
Sunday, Croke Park, 4pm
BY FRANK CRAIG
HUGH McFadden believes Kerry in Croke Park will reveal more about this Donegal side than anything we've already seen this campaign.
This meeting of Tir Chonaill and the Kingdom has really captured the imagination and, indeed, attention of the footballing public. And for a variety of reasons.
It will go a long way to shaping the final standings of the 'Super 8s' section but it could also reveal an undoubted pretender to Dublin's All-Ireland crown.
Declan Bonner and his players have plenty of things to look at though before the weekend with some defensive concerns raised by Meath surely to the forefront of that planning.
"We'd be disappointed with how we gave away the ball in the firsthalf," the big Killybegs man stated. That has to improve. The way they got in for the penalty and the disallowed goal would be worries. But look, I'm sure Declan and the management team will go through all that and bring the learning into the Kerry game.
"We know the quality that Kerry possess. They were out against Mayo. It's going to be a savage game. We just have to worry about our own performance.
"It's a game we're really looking forward to already. We're going into Croke Park and this will really test where we're at."
McFadden also felt that Meath hadn't been given the respect they deserved in the lead-up to the 'Super 8s' opener. But both he and his teammates expected a firm test and that's exactly what they got.
He explained: "Obviously, we were satisfied to get the win. Meath are a good side.
We knew that from the two games we played against them this year.
"We found it difficult at times. But ultimately, we're happy to have two points going into Croke Park this weekend.
"I don't think their performance in the Leinster final was a real reflection on the improvements they've made. They gave Dublin problems but didn't get the scores. So they were motivated coming
into the game with us."
He continued: "Both sides were built up in different ways in the media. We were being put up after the wins over Tyrone and Cavan and I suppose others were going on the Dublin game in gauging where Meath were at. That's not how football works."
McFadden agreed there were some exceptional individual showings from the winners in MacCumhaill Park, like that of Michael Murphy, Patrick McBrearty and Ryan McHugh. But he singled out McBrearty in particular for the manner in which he went about delivering 1-6 for the winners on the day.
"Patrick's goal was phenomenal. The way he took the goal, for a man that had been out for so long, was sheer class. He's moving so well now. It's really exciting and I'm delighted for him as I know how hard he's worked to get back to this level."
Kerry delivered one of the performances of the summer last weekend as they blitzed Mayo to win 1-22 to 0-15 in Killarney.
A huge crowd of 31,312 crammed into Fitzgerald Stadium and the atmosphere was white hot as the four midfielders engaged in some jostling as Sean Hurson prepared to throw in the ball at the start.
It was Peter Keane's side who were able to withstand the heat though as they raced into a match-winning 0-15 to 0-6 half-time lead with Stephen O'Brien, David Clifford and Paul Geaney all excelling. Geaney's second-half goal put the seal on a brilliant day for Kerry.
It will leave the Munster side in confident mood for their first championship meeting with Donegal since their 2014 All-Ireland final – a game the Kingdom won on a 2-9 to 0-12 scoreline.
comment@gaeliclife.com
Posted: 12:00 pm July 19, 2019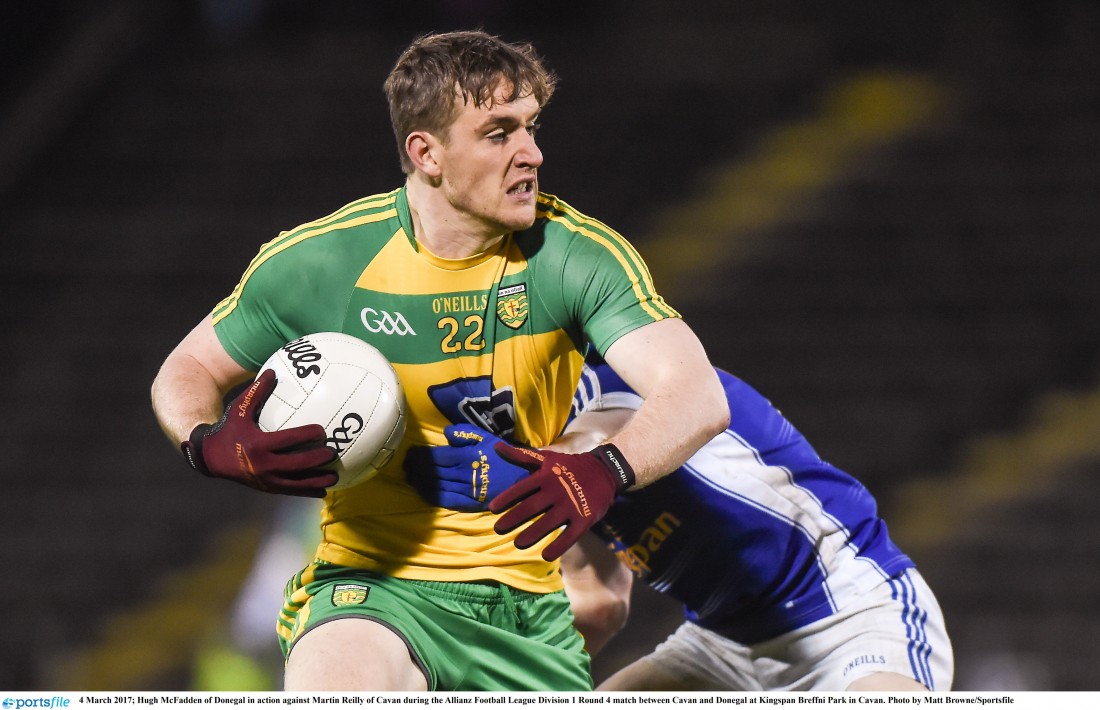 HUGH McFadden says they are determined to 'put in a performance for the people of Donegal' in Saturday...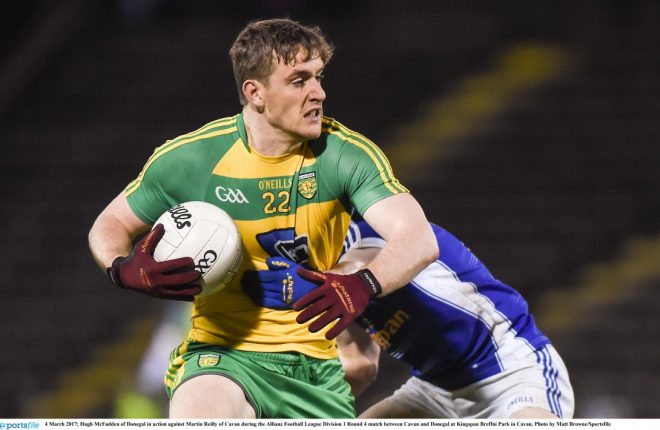 HIGH-FLYING Donegal have rocketed up the charts in Division One and as an explanation Hugh McFadden says they have...