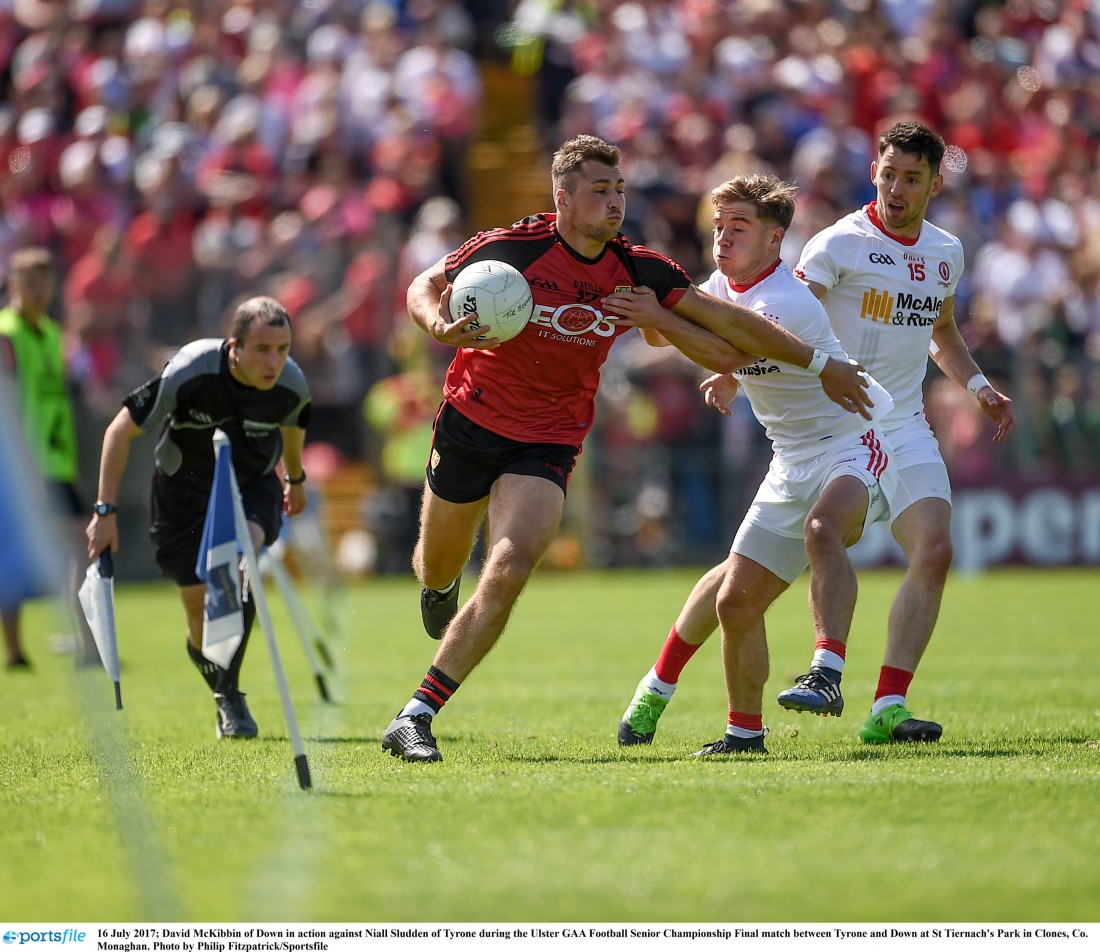 DOWN'S David McKibbin is keen to secure a starting jersey with Down and give manager Eamonn Burns no excuse to pull it back off him.
Last year, he played just over an hour of championship football in the Mourne's County fascinating run to the last 12 of the All-Ireland, in contrast to 2016 when he lined out in both of Down's championship matches.
The Bryansford man is keen to play a more hands-on role this year as Down target a possible promotion push from Division Two.
"I went from having a starting place to having the role of coming on. For me this season is very much about getting a solid league behind me and then pushing for a starting place.
"Last year I played at the start of the McKenna Cup, and then I was away for a month, so that affected me when I came back into the squad.
"The way it is in football now though, you find your role and carry it out. My role last season was to come on and finish the game out."
The full interview with David McKibbin is available in store today or online here.
Posted: 2:25 pm January 5, 2018