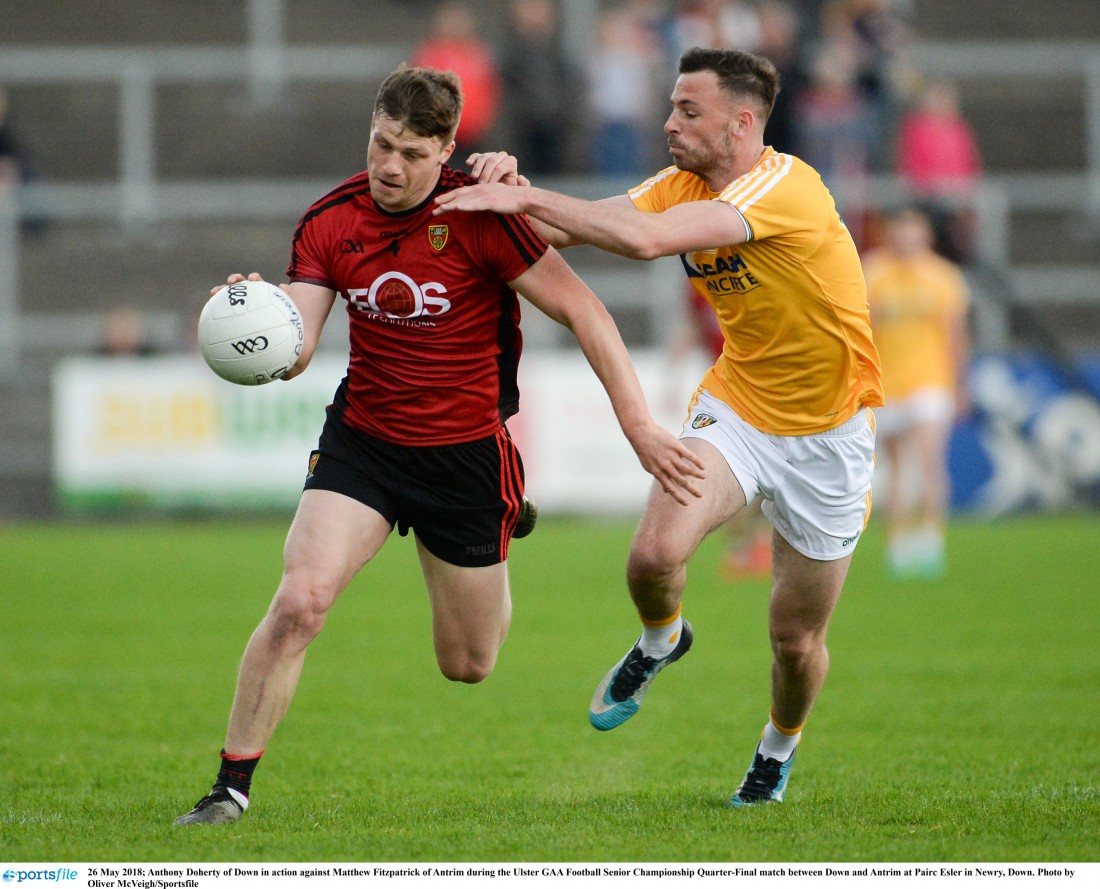 IT is an unusual quirk that Down's two most consistent scorers this season – Anthony Doherty and Caolan Mooney – are both defenders.
The pair have scored in 10 of the side's 11 games this season in the McKenna Cup, league and championship, although the manner of their scores differ greatly.
Livewire Mooney has brought a real consistency to his performances this year and it's now a surprise if he doesn't land at least a point from play a game. He has an excuse for his only blank this season against Ulster University – he wasn't playing.
Doherty, meanwhile, has brought an old-school touch to proceedings, landing a series of frees off the ground from huge distances. He will be handed that responsibility again this Sunday against Donegal in their Ulster semi-final meeting.
"If you're scoring a couple of points a game you'd feel hard done by if you're dropped," said the Downpatrick man.
"Obviously scoring and taking those frees is maybe only five minutes of every game. There's another 65 minutes to play and that's when you have to really prove your worth.
"When you are given a chance at a free though you simply have to take it.
"You'd be sitting at the end of training and you'd see five or six players kicking about, striking frees from all directions and doing it well.
"I have been given a bit of responsibility this last while but it could be someone else the next day if you're not careful."
The full interview with Anthony Doherty is in this week's Gaelic Life, in shops now or available here.
Posted: 12:27 pm June 7, 2018