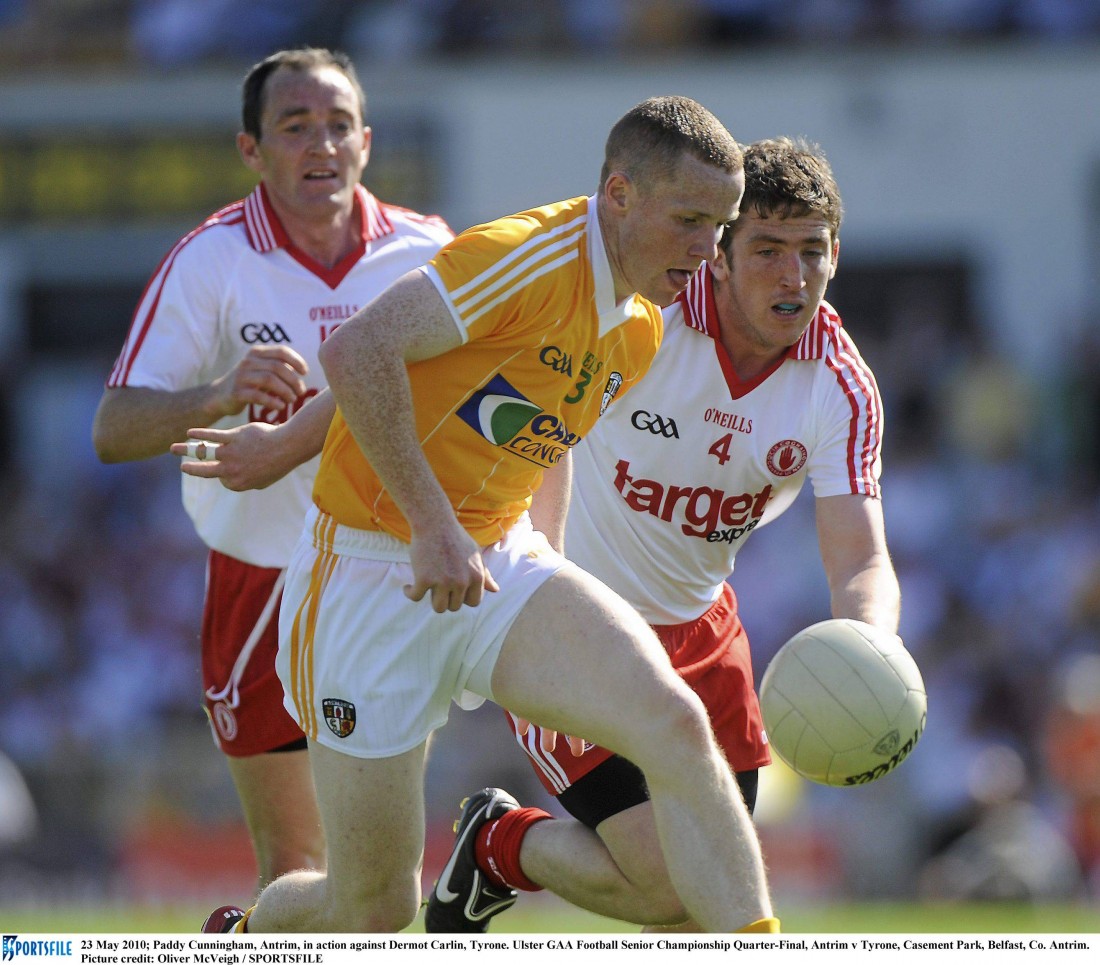 FORMER Antrim forward Paddy Cunningham has said that the Saffrons don't have the talent to compete, and that is why they have had an ultimately disappointing season in 2018.
Lenny Harbinson's team crashed out of the qualifiers last weekend after losing to Offaly.
Cunningham, who played for Antrim for over a decade said that the challenge that Antrim face is one of resources.
"I don't think that the quality is there at the moment within the county to compete where we did previously with other managers.
"Maybe there are boys there who don't want to commit. But Lenny can only play the boys in front of him."
The Lamh Dhearg man said that the team that lost to Down and Offaly is not the strongest in the county.
"There are boys out there who are capable of playing county football. They have maybe played for numerous years and probably have got disillusioned and fed up with the amount of time and effort that is involved to be a county football without reaping the rewards.
"They are training four or five nights a week, just like other counties, and in the past few years that has literally been for two days out in the sun, an Ulster Championship match and a qualifier. It is a huge sacrifice to make for so little reward."
The full interview with Paddy Cunningham is in this week's Gaelic Life, in shops now or available here.
Posted: 1:00 pm June 15, 2018