Why should we want Jarlath Burns as the 40th President of the Gaelic Athletic Association?
Since I have played GAA at every level, I have a unique understanding of what it's like to be a player. I played my last game for Silverbridge in 2018 aged 50 in the B Championship against Clan na Gael. My wife (Suzanne) took me aside quietly after it and suggested that perhaps it was time to hang up the boots. As an administrator, I am quite young, I have a lot of energy to give to the Association and I feel I have a good understanding of the GAA. I have sat on many, many committees and chaired a lot of them too since getting involved with Sean McCague's Strategic Review Committee in 2000. I was the first Players' Committee chairman, I was the national chairman of Scór, I was on the GAA's Medical, Scientific and Welfare Committee, I chaired the 125 Committee, I chaired the Standing Committee of Playing Rules and I've chaired the GAA Pitch Presentations Committee. I have served on Ard Chomhairle, the GAA Management and I am now on the Armagh Executive. I am also working with Ulster GAA for their strategy for the next three years. The most important thing is that I am the secretary of my club having previously been chairperson. It's very important that the next President can really reach out to grassroot members of the GAA and I really feel that I have that ability. In terms of leadership and governance and that area, I am the Principal of St Paul's, Bessbrook, one of the largest schools in the north. I have a proven record, I have been a very successful leader in that school and we received 'outstanding' in all areas in our recent inspection. I think it's important to have a track record in leadership if you're going for a leadership position.
Why should the club player who feels that he doesn't matter want Jarlath Burns as the 40th President of the Gaelic Athletic Association?
The main reason that the club player would feel that he or she doesn't matter is down to fixtures. That's why the CPA was founded, because they felt that the club player wasn't being respected regarding fixtures. If you look at fixtures, the counties with the most success would be ones like my own Armagh or Monaghan who take the GAA's masters fixtures programme and work their own fixtures around that. As a result there is certainty around all fixtures for each club. In Armagh, we play all our league games then the championship, there is no distortion around them. There wasn't a game cancelled in Armagh last season because of anything to do with county activity. If it can be like that in Armagh why can't it be like that in every county? One of the problems that exists is that we have a masters fixture plan, and we are trying to shoe-horn in 12 or 14 different club championship and league formats around that. That is unworkable and I think what the GAA should do is produce a masters fixture plan that is based around a particular club fixtures template, let's say eight in each division and then something like in Armagh where you are guaranteed at least three championship matches. For that to be successful we need to produce the master fixtures plan and base it around a certain recommended county format. Counties would know that if they adhere to the recommended county championship and league format it will all fit perfectly, otherwise you are at your own risk. As a result there will be no cancellations, no postponements and players will get the one thing that they want – a group of fixtures at the beginning of the year that they know will happen. That's all club players want and it's not too much.
Why should those who are unwilling, or can't afford, Sky Sports want Jarlath Burns as the 40th President of the Gaelic Athletic Association?
In the GAA we always have to remember than when we go to negotiate any marketing deal or any broadcasting deal we are bereft of the negotiating and auctioning power than a lot of international units have, for example rugby and soccer. So we have to try and maximise our opportunities to get revenues out of our broadcasters and we should make no apologies to anybody for that. If you look at the last broadcasting rights deal, the GAA were very keen that there would be no broadcast rights going to anything other than free-to-air but RTÉ were not in a position to buy that final package and that's why it went to Sky. This time we have a new player in the field, eir Sport, and you'd love to be able to say that all of our games would be free-to-air but that would mean giving a monopoly to one broadcaster which could leave us very open to exploitation by one company. RTÉ has been a great partner to the GAA, in fact they were a sponsor of the Hurling Championship four years ago, so it shows how synonymous they are with the GAA. Ideally it would be perfect if all games were free-to-air but in a reality that may not happen. However, there is no organisation in the world that shows as many free-to-air games as the GAA does with regards to RTÉ and TG4. Last year 187 GAA games were shown free-to-air and only 14 were on subscription channels, and I don't think there is any other sport that A – shows as many games and B – shows as many for free.
Why should the county players who are vehemently opposed to a tier-two football championship want Jarlath Burns as the 40th President of the Gaelic Athletic Association?
I went to the Special Congress on tier two and I made a particular submission myself that I felt would help our county players. I worry that the concept of the tier two does not understand the DNA of our county players. Every county players begins the season, well we all know that they won't end the year at the top of the pile but they all feel that they can have a good year and have a good chance in a provincial or All-Ireland championship. What I suggested at the Special Congress was that the winners of the tier two, like the Joe McDonagh Cup in hurling, could get back into the main competition by playing the team that had played the fewest games to get into the 'Super Eights'. For example, Armagh played five games last year and didn't make the 'Super Eights' while Cork played three, two of them against Division Four opposition, and got into the 'Super Eights'. Now I would suggest that it would be highly beneficial for Cork to have a fourth game before they go into the 'Super Eights'. The result of that is if you go into the tier two competition you still can make the main competition. I feel that this will be the final outcome of this process. The final thing I would say, it was highly disappointing that when the GPA representative at that Special Congress spoke on the motion, nobody really knew if the players were for it or against it. I think that is part of the difficulty for the GPA, communicating their message to the rest of the GAA public.
Why should fans that believe that funding inequality, particularly in relation to Dublin, is causing an irretrievable gap want Jarlath Burns as the 40th President of the Gaelic Athletic Association?
It depends on what metric you look at for the funding. For example, if you look at the amount of coaches there are in terms of members then yes there may be an inequality. Much of the GAA's mission is to do with Dublin though. If you go back to the Strategic Review of 2000, chapter one was devoted to Dublin. At that stage Dublin were at a low ebb and they were very weak in terms of sponsorship and in terms of numbers playing the game. Peter Quinn said at the time that we were losing market share in Dublin at a rate of knots and if we didn't do something to stem that, within 10 years the GAA would be irrelevant in Dublin. It's amazing the achievement the GAA has had in Dublin. If you are going out to play against Dublin every week and you are trying to beat them, then that may not be much consolation but I will make no apologies for saying that it is very important, and equally so in rural Ireland, that we have a footprint in the capital city. If you look, for example, at the situation in Cuala in south county Dublin, in Dalkey, the heart of rugby territory. The GAA has gone in there, made hurling the main sport and they have won the All-Ireland and we should be all very proud of that. The other side of it is that the GAA does not ask anyone if they belong to a GAA club when they coach school children. They go into schools to children who may never be part of the GAA club and make sure that every child in every parish in Ireland can say that at some stage they held a hurley stick or kicked a ball. The vast majority of children who are helped in Dublin in schools are not members of the GAA and never will be. That's not the point; it's about growing the GAA in Dublin as opposed to growing the competitive nature of Dublin. There are several factors that have made Dublin very strong. A – a very, very strong CEO in John Costello who would be snapped up by any company in Ireland given that his success rate has been phenomenal. B – an incredibly impressive group of players that have come along at the right time. C – an unbelievably brilliant and charismatic manager. Now one of those has gone, Jim Gavin, and the second won't last forever so we shouldn't obsess on the fact that Dublin are very, very strong at this moment. Kilkenny were strong in the last decade, Kerry have been really, real strong before and we should really marvel at their ability to play this game and win All-Ireland titles.
Why should the hurlers of Ulster with no provincial championship want Jarlath Burns as the 40th President of the Gaelic Athletic Association?
The GAA nationally frowned on the Ulster Championship because as far as they were concerned the other competitions, the Lory Meagher, the Nicky Rackard, the Christy Ring and the Joe McDonagh, were the competitions that existed in a different model. If you look at the Ulster Championship, Antrim have won 57 titles and they have been very, very dominant. I would love so to see a scenario in the future when some of the other counties in Ulster got so strong that we could have a meaningful Ulster Championship but I think at the moment if you asked the dominant county in Ulster are they happy with being in the Leinster Championship, the Joe McDonagh, the Christy Ring, they would say yes. It's up to the rest of us to work to get to that level when we could have a meaningful provincial championship here.
n.mccoy@gaeliclife.com
Receive quality journalism wherever you are, on any device. Keep up to date from the comfort of your own home with a digital subscription.
Any time | Any place | Anywhere
Posted: 12:00 pm February 12, 2020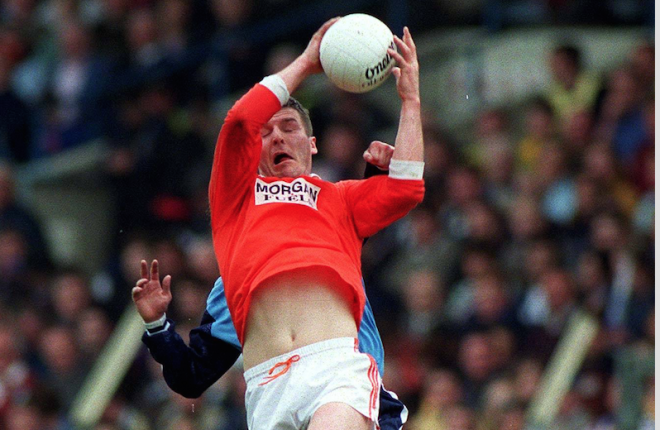 TWELVE months ago, Jarlath Burns, chair of the Playing Rules Committee, said we were "witnessing the death of Gaelic...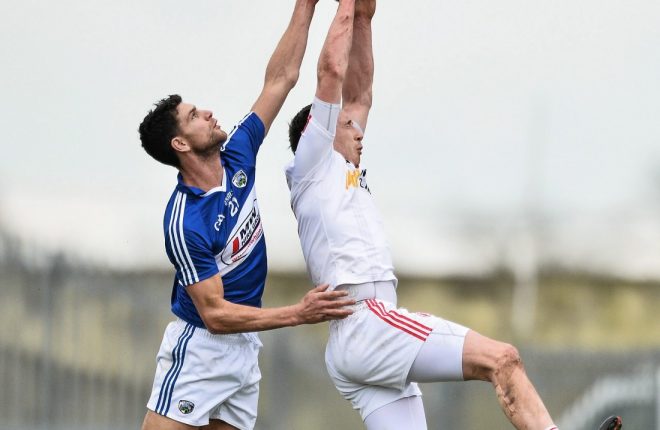 The motion to introduce the Mark was passed by a percentage of 68.