Mageean Cup final
St Mary's Belfast v Cross and Passion Ballycastle
Friday, The Dub Belfast, 7.30pm
St Mary's coach Conor Hynds believes that the Belfast school will be underdogs in this Friday's Mageean Cup decider, but he says that his players have plenty of motivation.
St Mary's last won the title in 2016, when they went on to win the All-Ireland B title.
Previous to that, they won in 2012, and also in 2011.
One player in particular Caolan McKernan is desperate to win because of that result.
"He is eager to win. He wants to win one because his brother won it, and I think he keeps reminding him of it," Hynds said.
McKernan is one of a line of McKernan's from Sarsfields that include Kevo, Kevin and Daniel. The latter being the most recent to win a Mageean title, and the one who has been taunting his brother Caolan.
Caolan McKernan is one of a handful of senior hurlers on the team. He hurls for Patrick Sarsfields seniors. Dannan McGeogh is a senior for St John's while Ronan Crossan has started for St Gall's hurlers.
"He's really pushing for a place on the team (The St Mary's team)," Hynds said.
It is indicative that Crossan is not starting for the team. It suggests that St Mary's has a competitive squad.
Hynds said: "Sometimes the best players don't start. We play to a system, and we want players to play to specific roles. Sometimes that means that the best players don't start."
Conor Hynds, who is from Kilclief manages the team along with Chris Clarke, who's a St John's man.
They have been taking this group for seven years, and they have seen them progress.
"They are a talented squad. I think that they have matured a lot. They are taking more responsibility. They have all developed and they are in a better place."
In the semi-final, St Mary's beat St Louis Ballymena by 3-18 to 0-7.
Despite trailing early on, their forward line turned on the style, and the likes of Daire Murphy, Caolán Ó Duifín and Ruairi Murray showed well. When Ronan Crossan was sprung from the bench, St Mary's really cut loose and he scored 1-1.
"We played really well. A lot of things clicked," Hynds said of that performance. We were set up defensively while up front, they were able to get on with it. We encouraged them to play with freedom."
The team has a mix of players from across Belfast. Rossa make up a large contingent, though many of their representatives are u-016. Daire Murphy is one of the standouts. His older brother Deaglan was on the Mageean Cup winning team of 2016.
"If he doesn't score at least a goal and few points per game he's not happy," Hynds said.
They have Rossa, St Gall's, St John's and even some Loch Mor Gaels which is unusual for St Mary's.
This team face a Cross and Passion side who will be hard to beat.
"It is going to be very difficult. Ballycastle have won the last three Forester Cups.
"They have picked up a couple of players. They are a very strong team.
"They will be the favourites. We will be underdogs. But we will be competitive."
Receive quality journalism wherever you are, on any device. Keep up to date from the comfort of your own home with a digital subscription.
Any time | Any place | Anywhere
Posted: 9:00 am November 22, 2019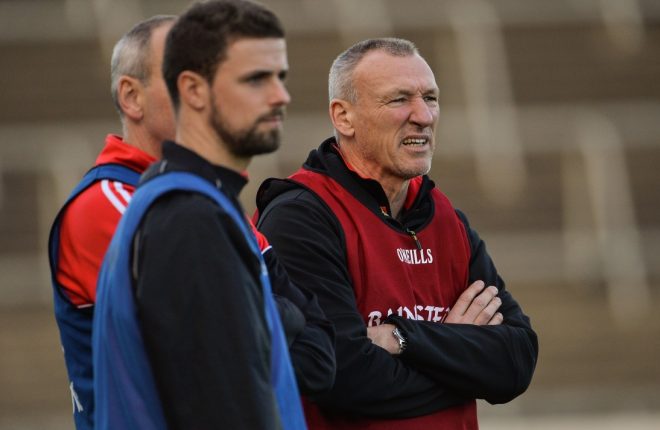 Lamh Dhearg's Kevin Herron used the Performa system to win championships with St Mary's Mageean cup schools hurling team,...