"I really enjoy challenging players at training.
"I like to take players out of their comfort zone without actually taking them out of their depth.
"But you need to be brave as a coach to try this and be willing to embrace and encourage new methods or ideas."
In his column Poacher says he's been taking tips from Basketnball and soccer lately and he says that by digging out those ideas it teaches a coach to come up with their own plans in training.
He's going to use those plans at the Ballholland Harps fundraising coaching day tomorrow.
Read more about what he plans to do at the event in the current issue of Gaelic Life
Click here to buy the digital edition
And see the Ballyholland session plan: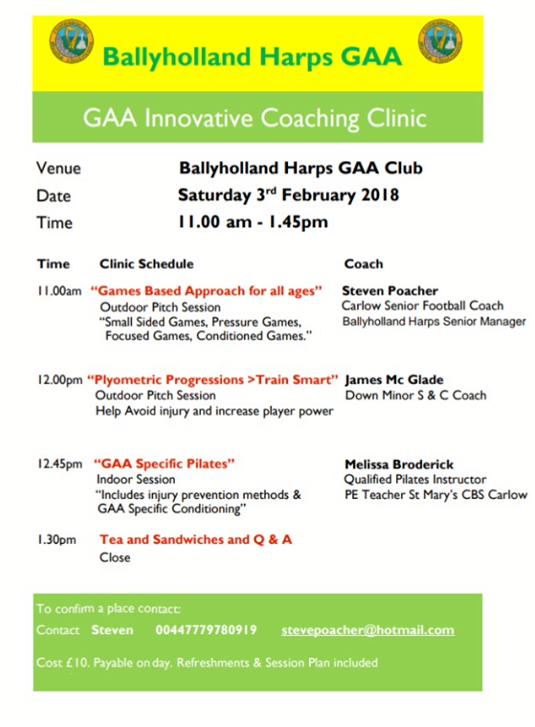 Posted: 7:00 pm February 2, 2018