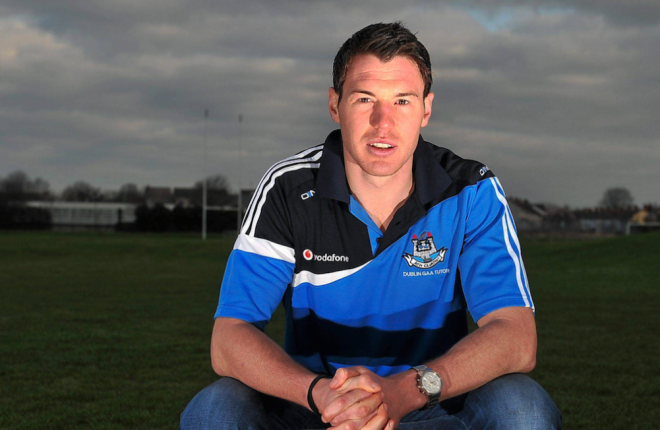 At this time of year we are all busy preparing for the Christmas holidays. Have we got a present for everyone? Whose turn is it to host the Christmas dinner this year? Or worse still, worrying if your Christmas jumper looks the part for the annual 12 pubs binge.
From a footballing point of view, we may be dreading heading into pre-season training or we may be busy arguing about what direction our club is heading at our AGMs.
What if all of those petty little issue were the least of your worries? Forget about Christmas presents or Christmas dinner, what if your main concern was to try and stay alive during this cold winter period?
What of instead of checking online for the latest snazzy Christmas jumper you were instead searching for extra layers to help fight the stinging winter chill?
On the 16th of December I, along with a whole host of current and former inter-county players, will step into their shoes for a night.
A group called Gaelic Voices for Change has been set up and will attempt to tackle the major issues in society and try and raise awareness around those issues.
As we are aware, homelessness is a major concern on this island at the minute so the guys at Gaelic Voices for Change want to address this issue.
When you play county football, hurling or camoige, the public recognises you. County players have a profile and it's that profile that the group want to utilise.
Last week I was contacted by Eamonn Fennell, the former Dublin player and a key member of the group. Eamonn wanted to gather up as many players past and present to sign up to this and to help get the ball rolling.
I explained here on a previous article that the GAA could be a fantastic asset for things like this. If you need a dig out, players tend to do what they can to help fellow players so I agreed to help straight away.
The whole thing has snowballed since and it has become a monster of an occasion. Sleep-outs will now take place in a number of counties and even as far away as New York. The aim is to raise awareness and also raise a few pound along the way.
When you sign up to do the sleep-out, you soon realise it's the real deal you are told to take whatever clothes you think you will need to help you make it through the night.
Something that really made it hit home for me was that you were advised to bring cardboard to lie on as the sleeping bag itself isn't enough to battle the coldness of the concrete floor.
When you tell people that you are doing it the first reaction is normally "I'd say that will be a rare experience" or "there will be some buzz at that."
The sleep-out is from 6pm to 6am so granted for the first few hours the craic and atmosphere should be good, but by 10pm I'd imagine the novelty would have worn off as the harsh reality of the task at hand sets in.
Personally I'm looking forward to the challenge and I am also looking forward to being brought back down to reality with a bang.
Like I said, our worries or stresses in life will soon fade as we cling to the sleeping bag trying to generate heat. Life has become so busy for us all, we lose touch with the things that matter the most to us and we are constantly chasing something, very seldom do we stop and appreciate what we all have and how lucky we are.
I'll admit before I signed up for this I, like most others, listened in the radio or watched television programs about the homeless crisis and said "that's terrible" but my mind quickly forgot about the issue.
It's only when you are preparing your mind for something like this that you begin to realise the continuous struggle these unfortunate people suffer on a daily basis.
Like I said, it's all about raising awareness so please have a look at gaelicvoicesforchange.com and do what you can. Also if you are in position to donate anything at all then do so via my twitter account @KCASS7 as every penny will make a huge difference.
Next week I will begin my annual Christmas Bar Room tapes and I have a couple of interesting characters lined up this year so keep an eye out as I get up close and personal with some of the biggest names in the modern game and try to get to know the person as opposed to the player.
comment@gaeliclife.com
Receive quality journalism wherever you are, on any device. Keep up to date from the comfort of your own home with a digital subscription.
Any time | Any place | Anywhere
Posted: 7:28 pm December 10, 2017