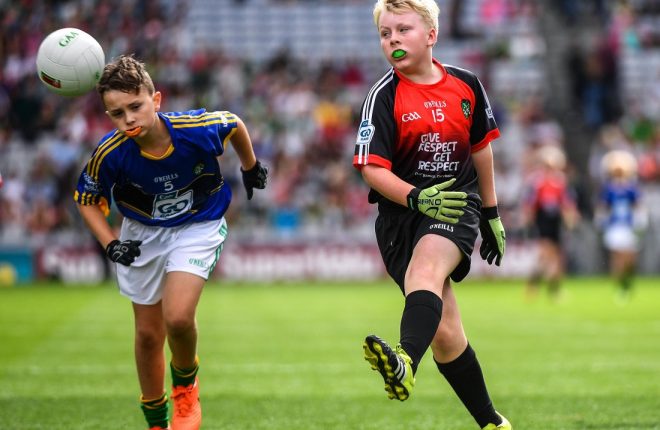 John Morrison, in his column in this week's Gaelic Life, explains why anatomical age is a more important category for young people than birth age.
"In field games like Gaelic, young people are often grouped for competition by birth date, age and sex for example u-12, u-14 and u-16 because it is objective, easy to do and traditional.
"If so, early maturing players have a decided advantage. In the 'Little League' baseball series for 11-13 year olds, a study showed nearly 50 per cent were a year ahead in anatomical age. For Interscholastic teams aged 14-18, some were 11 to 13 months ahead in anatomical age.
"In other studies in football and athletics, the best predictor of success was not a measure of motor skill or physical size as might be expected but the best predcitor was anatomical age.
"Failure to consider maturational differences risks injury to later maturing players and also makes for inequitable competition."
Morrision goes on to explain two things that coaches should do to keep players safe and to encourage more competition and progress for young players.
Read the full story in the current issue of Gaelic Life.
Receive quality journalism wherever you are, on any device. Keep up to date from the comfort of your own home with a digital subscription.
Any time | Any place | Anywhere
Posted: 7:00 pm February 25, 2018