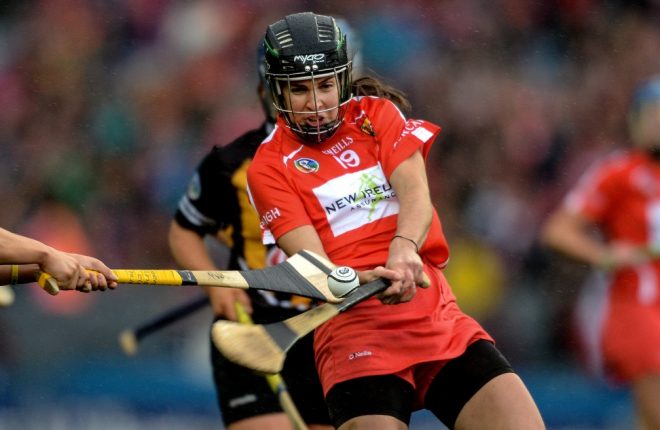 New Year New me, January brings out the positive and best in all of us on what we are going to do this year and how it's going to be the best one yet.
Most of that previous statement is said tongue in cheek but I always enjoyed the month of January with that familiar feeling of both dread and excitement.
Dread at the thought of the cold winter slog that was about to take place and excitement because I'm always hopeful as to what the year might bring in terms of sporting success.
Since I stopped playing intercounty Camogie I have taken a step back and become more aware of what is happening around me instead of the bubble that intercounty players live in.
2017 was a big year for both Camogie and Ladies football. Increased awareness and more focus on the profile of the players along with one the greatest attended female sports events in Europe, when almost 50,000 people attended the All Ireland Ladies final in Croke park for Dublin versus Mayo.
When you consider that the Womens Rugby World Cup hosted just over 17,000 and 35,000 people attended the semi-professional Womens FA Cup final in Wembley this a remarkable feat and huge credit must go to the PR and marketing team in the LGFA.
The Camogie Association secured more live games on RTE and a better analysis was provided of the games with former players such as Ann Marie Hayes and Jill Horan to speaking about the breakdown of each match.
We also had the "Blues Sisters" documentary aired on RTE offering a unique insight into the players and trials and tribulations that they faced throughout the year both on and off the pitch.
Looking ahead to 2018 I wonder what can be done to surpass the achievements of last year.
It's hard to argue that female sports are on an upwards trend and there is an evident shift, for the better, in people's perceptions of the games and the players.
The Ladies have already announced that there will be eight double headers during the National Leagues, two of which will be in Croke Park.
2018 will see the end of the €1.5m sponsorship deal between the Ladies Association and Lidl, in order to keep progressing they will need another similar sized deal.
The Camogie Association is seriously lagging behind the LGFA in terms of participation levels, coverage and sponsorship. One major area they need to focus on is securing a deal of similar size and nature.
Previously one of my pet hates was this general opinion that it was great that females were playing sport and that any coverage shown of matches were of the good passages of play.
In order for the games to grow and develop and to be seen in an equal footing to the men's, there has to be more critical analysis of our matches.
It is a double edged sword but it is a necessary evil that has to be done in order for our games to be taken seriously.
We don't see any of the RTE analysts holding back for the hurling or football and we need more of the same for the Camogie.
In fact Camogie could do with Joe Brolly to raise a bit of controversy and awareness and get people taking a greater interest.
I will never forget when we got to our first senior Championship final, everyone was saying it was great and we should be proud of ourselves etc etc but we got absolutely annihilated on and the only person that I remember that day was a man who said "Fionnuala you'se were just sh*te and didn't deserve it".
While it wasn't constructive criticism it was good because it was honest and he would have said the same to any man. It's the same when it comes to the coaching and training, even still there is this perception with some coaches that they can't go as hard or be as harsh as they would if it was a men's team.
You could see clearly in the Blues Sisters documentary that there was no easing up on any of the players in any training or matches.
If you weren't performing or training well you were told about it in no uncertain terms.
More of this needs to happen in order for the games and players to be taken seriously, I am not talking about personal criticism but constructive criticism that helps players and teams improve.
One area I would like to see an improvement in is the development of the games at grass roots.
Increased coverage will have an automatic knock on effect in terms of interest but there are so many areas that both the ladies associations can focus on.
Ulster is a big sleeping giant in terms of development of Camogie. I have a concern that both hurling and camogie are dying a slow death in Ulster and unless something is done about it now, not only will it be too late decrease the gap between the stronger counties but the participation levels in the games themselves will decrease and in a few years' time it may be too big a gap to close at all.
I know that the Camogie Association had an open forum arranged for last year for everyone to discuss the development of the games which very few people turned up to.
It will take strong leadership from the Association to turn this around but it will also take players, clubs and committee members also.
Receive quality journalism wherever you are, on any device. Keep up to date from the comfort of your own home with a digital subscription.
Any time | Any place | Anywhere
Posted: 9:00 pm January 16, 2018