KNOWLEDGE is power, and in the case of the Mullahoran footballers it was crucial for them during last year's Cavan Intermediate Championship victory. In the first year of using the Performa Sports Video Analysis system, the club won the county title, beating Cuchulainns by 2-16 to 0-8.
It was an important year for them as their goal was championship glory and promotion back to the senior ranks as they had been relegated in 2017.
Sean Og Brady the Mullahoran performance analyst for Mullahoran has enjoyed using the Performa Sports Video analysis system and regards it as an important tool in their progression.
"The young lads have found it to be fantastic, and the older lads say they wished that they had it a few years ago.
"They all bought into it, and they really looked forward to seeing the analysis."
Those players realise the system's power as a tool for analysis. This year, they used it to study both their own performances but also to their opponents.
"We found it very good at breaking games down," Brady said.
"We used it to break down the other teams.
"Before the county final (against Cuchullains) we got the video of the other semifinal and we were able to spot a couple of different things, key players, and kickout strategies (the Cuchullains used)."
In their own semi-final they had beaten Butlersbridge by 2-12 to 1-6, but they had needed to rely on Performa's video analysis report. "We knew that we had struggled with the opposition kick outs, particularly in the first half.
"We went through the game and we worked out where the kick outs were going.
"It was very handy to be able to show the team the heat map, as to where the kickouts were going. The goalkeeper was targetting particular areas and we were able to show them that.
"We had lost the kickouts by nine to six in the first half. But in the second have we won them by six out of eight. We really put pressure on them."
Brady said that the system is adept at presenting information for players. The management can identify areas of their game that they want to look at it and easily present it to their team. Players want information about their performances. And Brady said they were eager to know more.
"We were able to see which players were logging in to look at it and every player was watching the clips or looking at their own performances.
"It is very easy to show boys the mistakes that they made. You can show them the evidence.
"And it can be done very quickly. If we have a game we can have the video up three hours after it."
The club are planning to continue to use Performa this year, and Brady has bigger plans for the system.
"We are hoping to go more indepth."
Mullahoran are waiting to return to action until the next month or so. They were in action right up until mid December because the had to play in the league final which ran late after the championship.
So the players are resting now, but they have good ambitions for next year when they are back up in division one.
"We were relegated two years ago, but we were able to go straight back up which is important. We think we can stay up as we have a young crop of players."
r.scott@gaeliclife.com
Receive quality journalism wherever you are, on any device. Keep up to date from the comfort of your own home with a digital subscription.
Any time | Any place | Anywhere
Posted: 9:00 pm February 15, 2019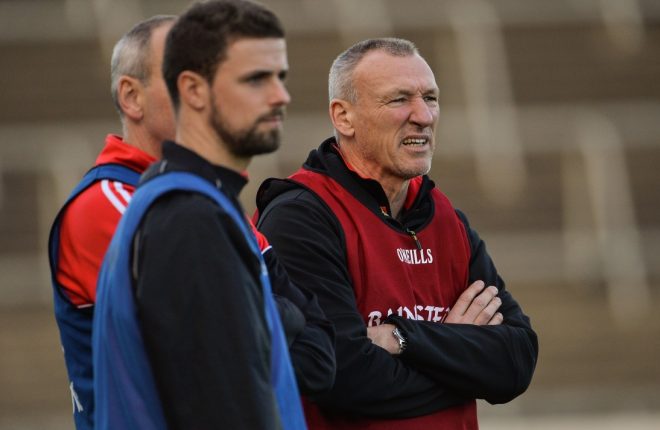 Lamh Dhearg's Kevin Herron used the Performa system to win championships with St Mary's Mageean cup schools hurling team,...