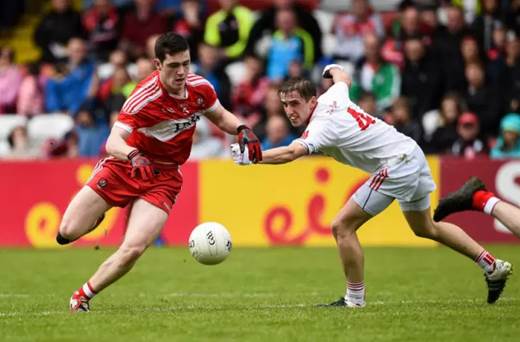 All-Ireland Minor Football Championship final – Derry v Kerry – Sunday, Croke Park, 1.15pm
IN 2007, Ben McCarron decided that he wanted to win an All-Ireland final.
He made the decision while standing in the Nally Stand of Croke Park, watching the Oak Leaf county play Galway in the All-Ireland final.
At the final whistle, while players like James Kielt, Cailean O'Boyle and Neil Forester were standing dejected watching their opponents lift the trophy, McCarron knew what he wanted to do.
"They got beat by a point, but then my dream was to play in a final at Croke Park. To come through now is class.
"Watching it then you seen the chance that them boys got. We have the chance to go one step further which would be amazing."
He was only seven years old back in 2007, but he can remember the moment clearly. He recalled that he was standing next to Owen Concannon, a club mate of his who played for Derry minors in 2015 and 2016, and he also remembers the ambition within him growing.
From that point onwards he started to take football seriously.
"That was when I started to really want it, to be motivated to do anything I could to get the chance to play there. I talk away to the boys that played then and they still talk about that chance they got. They say make the most of it because it mightn't happen again."
Four pages of build-up for the All-Ireland minor final is available in store today or online here.
Posted: 1:00 pm September 14, 2017