Derry footballer Neil Forester has admitted that the All-Ireland Minor final he played in in 2007 taught him some harsh lessons about the game of Gaelic Football.
Ahead of the upcoming All-Ireland minor final between Derry and Kerry, Niall Gartland interviewed Forester, who's from Steelstown, about his experiences.
"I learned a hard enough lesson on All-Ireland final day. I started off okay but I think the emotion of it got to me.
"I made a couple of mistakes and it got to me. I started to make more and more and I was subbed off, I didn't have a great game but at the end of the day I was only 17-years-old.
"We lost the game in the last minute. I remember having my head in my hands for the first half of the Senior All-Ireland match between Kerry and Cork."
Forester goes on to explain why that game helped him to mature as a player, and he also gives his opinion of the current minor team.
Read the full article in the current issue of Gaelic Life.
Click here to buy the digital edtion.
Posted: 11:05 am September 7, 2017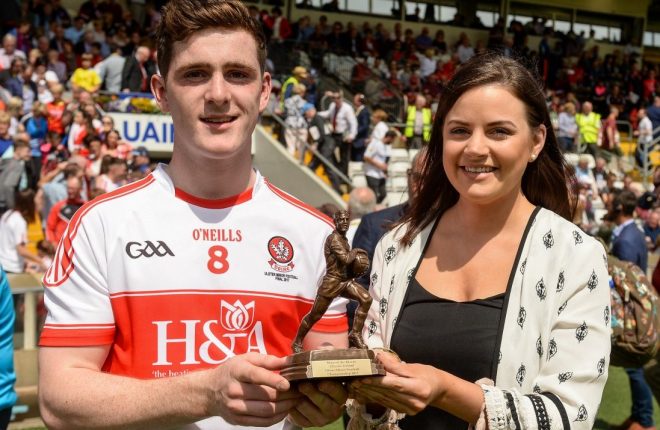 Derry's Padraig McGrogan needs your vote to win the Electric Ireland player of the week.