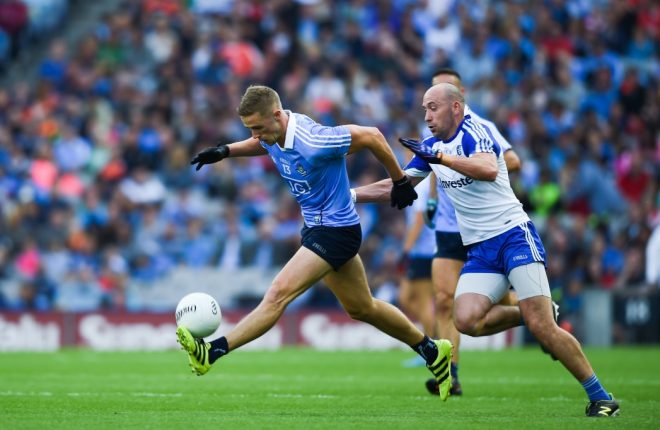 In his column in this week's Gaelic Life, John Morrison says that teams like Monaghan, Down and Armagh did not control the controllables in their matches and that is why they didn't get as far as they would have liked.
"Many teams are sidetracked by planning their game or performance around how they can best dominate their opponent.
"No player or team can control this type of plan. So why plan like this?
"Remember, also, teams and players can't control opponents.
"If, However, they've the ability to always impose themselves on the opposition by being their best, playing to their best, they can beat opponents in any competition.
"This is the 'control the controllables' approach to success.
"This season, Monaghan, Armagh and Down played to their best at time but didn't fully control the controllables which saw them lose gams by tring to contain opponents."
Morrison goes on to explain how to control opponents by giving 10 separate ideas to consider.
Read them all in the current issue of Gaelic Life.
Click here to buy the digital edition.
Posted: 1:00 pm August 27, 2017