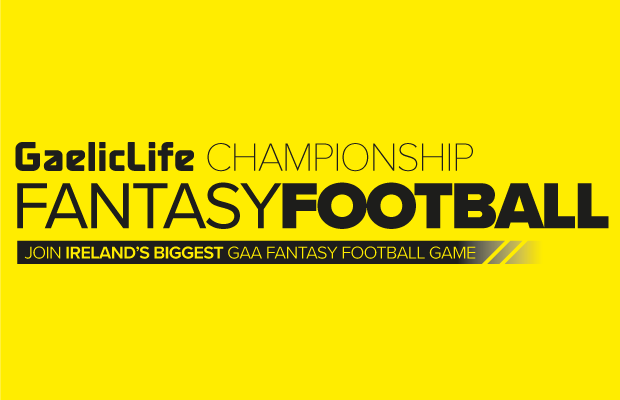 Having made a move on the leaders two weeks ago, Finbar McCaughey's Clogher XV have taken the lead in week 12.
McCaughey had 12 players in action at the weekend, six Monaghan, one Armagh, and five Tyrone, and has amassed 960 points so far this season.
He is now ten points ahead of Noel McElholm's Killyclogher team (950), and Donal Kane's Gaelic Galacticos are back on 943.
Fantasy Manager: Finbar McCaughey
Team name: Clogher XV
Rory Beggan (Monaghan) 55
Paddy McGrath (Donegal) 35, Padraig Hampsey (Tyrone) 60, Ryan Wylie (Monaghan) 46
Peter Harte (Tyrone) 79, Karl O'Connell (Monaghan) 49, Tiernan McCann (Tyrone) 67
Mattie Donnelly (Tyrone) 44, Niall Grimley (Armagh) 75
Niall Sludden (Tyrone) 37, Ryan McHugh (Donegal) 37, Kieran Hughes (Monaghan) 56
Conor McManus (Monaghan) 82, Michael Murphy (Donegal) 50, Jack McCarron (Monaghan) 57
Team Captain: Peter Harte
Manager: Malachy O'Rourke (50)
Total Points: 960
Click here to login to the Fantasy website
Posted: 11:34 am August 7, 2017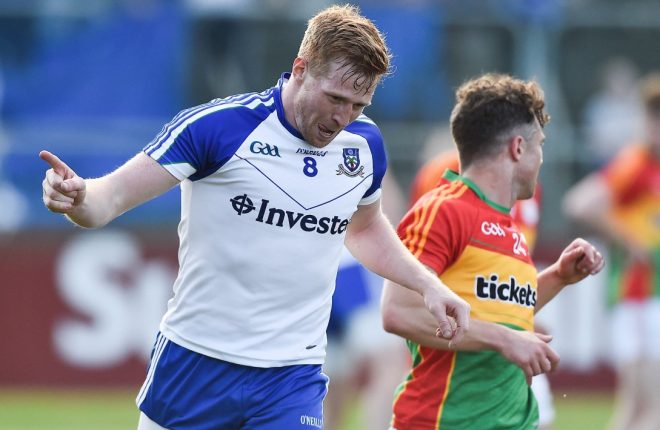 Will Kieran Hughes's fantasy score improve in 2018?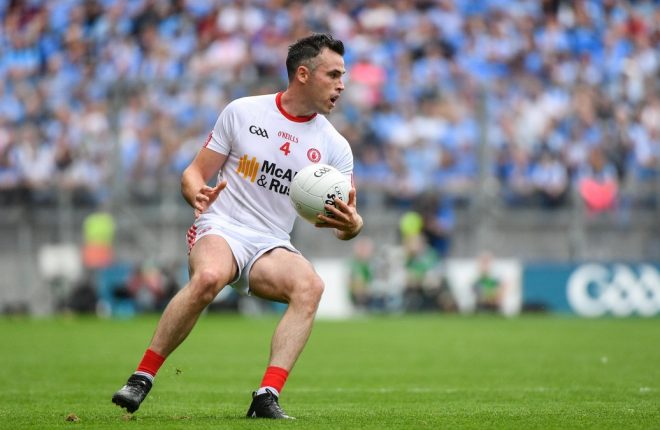 Will Cathal McCarron's fantasy score improve in 2018?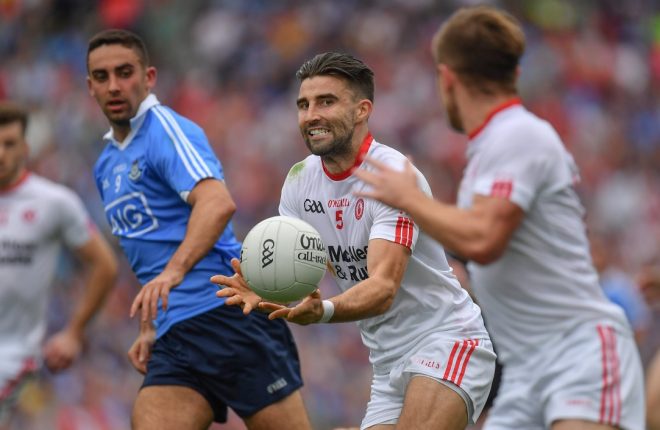 Will Tiernan McCann's fantasy score improve in 2018?