Armagh beat Westmeath on Saturday by five points – 1-12 to 1-7, but it was a far from convincing performance from Kieran McGeeney's men.
The Orchard lost Jamie Clarke and James Morgan to black cards in the first half, then Greg McCabe was sent off during the second half.
It was the introduction of Oisin O'Neill, Stefan Campbell and Ethan Rafferty that made the difference, as between them they scored 1-4 to deliver an important victory. The plaudits will go to Ethan Raffety who's goal eased the pressure on the Orchard men.
All in all, it was a ropey performance and one which they will need to improved upon once they play Tipperary this weekend.
There was a mixed reaction on social media:
Good to get the win @Armagh_GAA. Onward to the next round!!

— Finnian Moriarty (@FinnianMoriarty) 8 July 2017
In little over a month my old roommate @Ethan_Raff has gone from sub keeper to goal scoring hero!! #MyMan Knew he was too good for nets!

— Philip McEvoy (@Philzoz) 8 July 2017
Great resolve shown from @Armagh_GAA in the defining moments of the match. Well done lads. It's all about winning.

— Steven McDonnell (@StevenMcD13) 8 July 2017
Well Westmeath f**king blew that. Wide after wide, should have buried Armagh who by all accounts were filthy.

— Adrian Barry (@WhosAdrianBarry) 8 July 2017
Some seriously partisan commentary from @MidlandsSport in the WM v Armagh game. "The tackling will get worse now @cmckeever6 is coming on".

— Colin Trainor (@colintrainor) 8 July 2017
Lads delighted to meet Big @niallgrimley after beating a 16man Westmeath team. #greatwin pic.twitter.com/C74yZ3XFCN

— Declan McCourt (@declan1978) 8 July 2017
Clarke got a black card for hitting the man after the ball. Number 6 for Westmeath got a yellow card for hitting the man after the ball

— michael mcclelland (@mickymoo1989) 8 July 2017
I've said it before and I will say it again. I cannot stand the black card rule. Sunny weather, dry sod and Jamie Clarke gone in first min

— Alan O'Mara (@AOMTHECAT) 8 July 2017
Posted: 2:15 pm July 10, 2017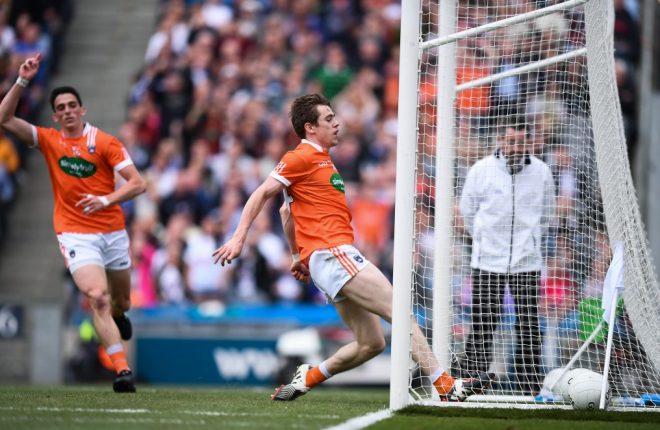 Plenty of Former Armagh players were impressed with their county's performance.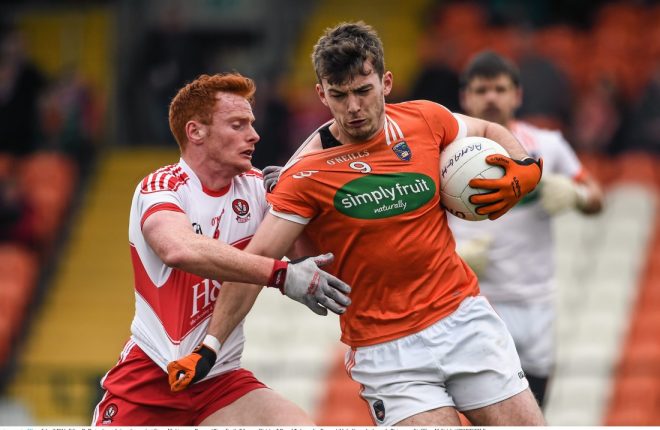 ARMAGH manager Kieran McGeeney has made two changes to his side for Saturday's Round 4B Qualifier against Kildare at...