Derry suffered a frustrating time on Saturday when they lost their round two qualifier game against Mayo, 2-21 to 1-13.
The game was frustrating because Derry looked like the better team for long stretches, and they failed to punish Mayo's poor shooting at MacHale Park.
On Social media, Ben McKinless came in for some criticism for his performance after a few of his short kickouts gifted Mayo easy scores, however men like Chris Kerr  the Antrim goalkeeper were quick to defend the Derry net minder, who had actually pulled off a few brilliant saves.
Mayo fans were delighted with the performance of Aidan O'Shea who was their main ball winner.
They missed a horrible amounts of scores, 18 in all, and a good few dropped short as well. However, their ability to push up on Derry pressured the Oak Leafers to turn the ball over, and give away possession.
At half time Derry led by 0-8 to 0-7, with ten minutes to go they were 0-12 to 0-10 ahead. Then substituted Conor Loftus crashed the ball to the net. Derry looked beat, but a speculative ball by Carlus McWilliams was palmed to the net by Mark Lynch. James Kielt had a chance to score the winner in injury time but the angle was too difficult, and the game went to extra time.
Mayo were much better during the additional period of play, and forged ahead comfortably as Derry couldn't keep up.
Here's what the fans said on social media:
The abuse I've read about young Ben is nothing short of a joke. Armchair pundits slating a 20 year old who starts for his county.. clowns!!!

— Chris Kerr (@Kerrso86) July 1, 2017
Aidan O'Shea should have been man of the match. He was a beast all game. A shame no one wants to give him any recognition.

— Cannibal Mike-ocaust (@mikeopinions) July 1, 2017
I bet Aidan O'Shea will win the Salmon of the Festival prize..😁

— Derek Fallon (@Derekfallon) July 3, 2017
2 minutes gone Derry should have had penalty. That happen anywhere else in field and it's a free. As far as I'm aware you 'tackle the ball'

— Gerard O'Kane (@GerardOKane84) July 1, 2017
Poor Derry keeper. Had a great 70 min & with one bad kick has handed Mayo the win! #mayovderry #gaa Best hairdo on the pitch though… pic.twitter.com/S93Qd94Qc2

— Stephen Beirne (@stevob777) July 1, 2017
Ben mckinless is the best and worse thing about this match at the same time

— katy holly (@hollykaty) July 1, 2017
Why is Niall loughlin chasing Lee Keegan all day
Get him up where he can do damage

— Paddy Bradley (@PaddyB14) July 1, 2017
All is not as bad as it's made out to be,defensive shackles were off them and they ran at Mayo, niall Loughlin kept Keegan out of it

— Brian Laverty (@ted_t_bear) July 1, 2017
Chrissy McKaigue absolutely unreal again. Some baller

— Jamie Dolan (@JaayDolan) July 1, 2017
Brendan Rogers is different gravy at full back #gaa #derry

— Charlie Carr (@Charlie_Carr_) July 1, 2017
Well done to Conor Loftus who was named @AIB_GAA Man of the Match from today's win. #mayogaa #gaa pic.twitter.com/Y9kA15KNje

— Mayo GAA (@MayoGAA) July 1, 2017
All joking aside, Mayo are the most compelling story in Irish sport.

— Ger Gilroy (@gergilroy) July 1, 2017
Posted: 2:22 pm July 3, 2017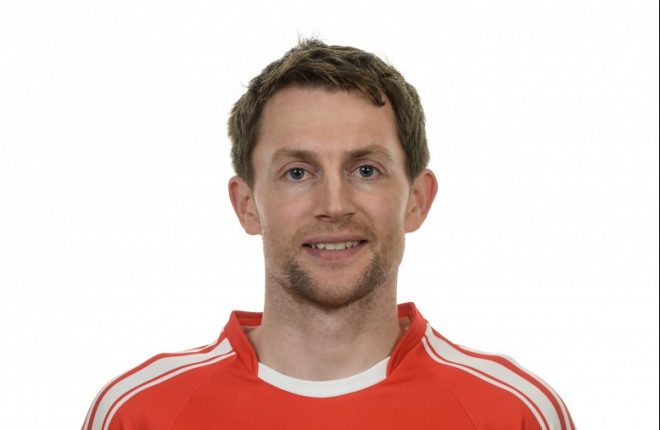 Will James Kielt's fantasy score improve in 2018?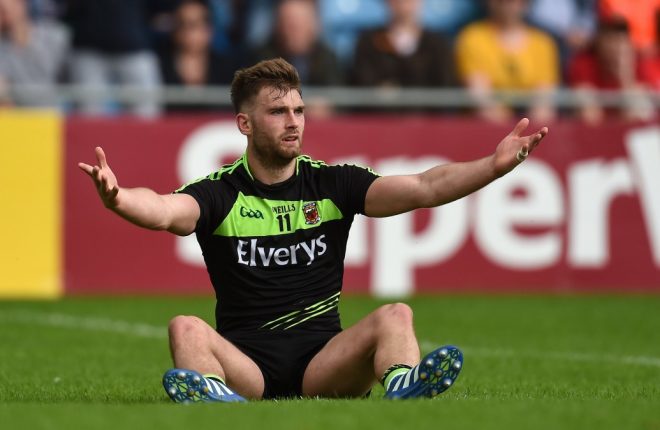 GAELIC Life columnist Kevin Cassidy has said that Aidan O'Shea is the ticket that can see Mayo past Kerry...