Padraig McGrogan – Derry Minor captain and MOTM from Sunday's Ulster Final has been short-listed for this week's Electric Ireland Player of the Week.
He needs your vote to win the award. The final results are announced on Friday by Electric Ireland.
Vote for Padraig on the Electric Ireland Facebook page – https://www.facebook.com/ElectricIreland/
The inaugural awards emphasise the ongoing concept that there is 'nothing minor about playing Minor' and so will recognise the best individual performers from the entire season, including provincial and All Ireland stages, with the best player in each position selected on the 2017 Electric Ireland GAA Minor Star Top 15
The awards will be selected by a panel of GAA greats in conjunction with the public voting through Electric Ireland's Facebook page. Croke Park will then host the GAA Minor Star Awards on Saturday 7th October following the completion of both the Minor Football and Minor Hurling Championship Finals.  The Awards will honour the best Minor player in each position to complete the Electric Ireland GAA Minor Hurling and Football Teams of the year as well as selecting an overall Player of the Year for Football and Hurling.
The four-man awards selection panel which was unveiled back in March, consists of legendary former Cork hurler and current Clare hurling selector, Dónal Óg Cusack; former Armagh All Star footballer, Oisín McConville; former Galway hurler and All Ireland Club hurling championship winning manager, Mattie Kenny and Meath Senior football manager Andy McEntee.
Oisín McConville speaking about the Minor Star Awards, said:
'I am absolutely delighted to be involved in an initiative that champions Minor GAA players. These awards really will be a major event for young players and will stand as a landmark in their young lives. I think Electric Ireland have done a brilliant job at championing players to date with the ongoing Player of the Week competition on Facebook, these are the small things that give a player that little bit more confidence and courage to become a great player on the pitch'
Dónal Óg Cusack said:
Electric Ireland are really living up to their mantra, 'there is nothing minor about playing Minor'. Some of the greatest memories I have of playing the game are when I was a Minor with Cork and winning an All-Ireland Championship and I feel that the awards will champion these players allowing them to reach for the stars and aim for a Senior All-Ireland Championship.'
Having been sponsor of the GAA All-Ireland Minor Championships since 2012, Electric Ireland has committed to continuing the partnership until 2021. Throughout the course of the partnership, Electric Ireland has been re-defining what it means to be a Minor in GAA with the This Is Major campaign, designed to empower young players, ensuring they feel driven to compete, improve and to strive for more in their sporting lives.
@ElectricIreland
#GAAThisIsMajor
Posted: 1:08 pm July 20, 2017
Three Derry players have won man of the match awards this year.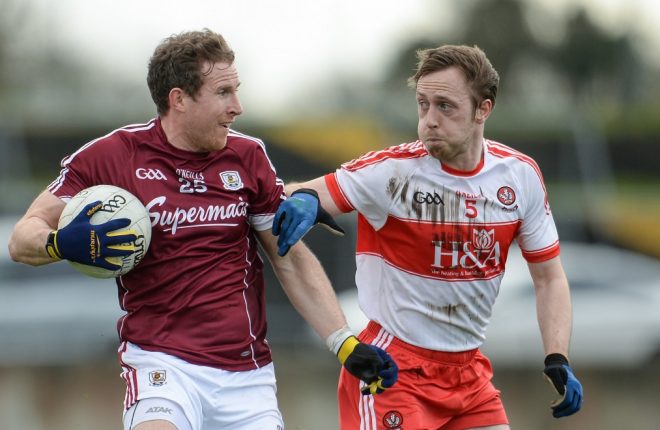 Neil Forester recalls the heartbreak of the 2007 All-Ireland minor final.