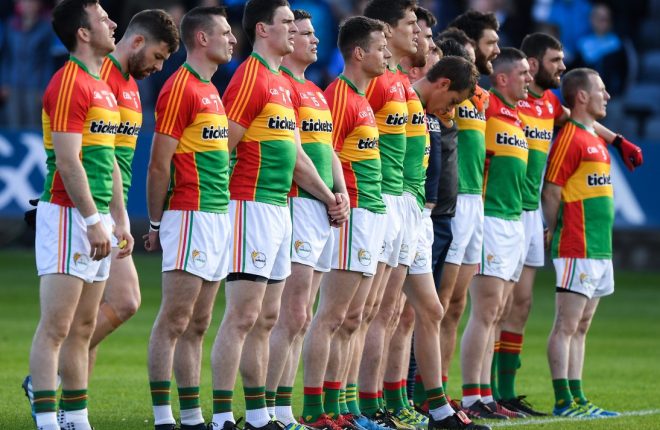 Steven Poacher explains in this week's Gaelic Life, that changing how a team play doesn't happen over night.
Poacher was involved in one of the stories of the season so far when he helped Carlow to beat Wexford in the Leinster Championship, and then provide a stiff challenge to Dublin.
While they lost, Poacher explained that the Carlow team have underwent a change in their overall approach to how they play the game.
"Carlow didn't suddenly decide in the aftermath of the Wexcford game that they needed to prepare differently for Dublin.
"They were already practiced in how they would approach the challenge of taking one of the greatest sides ever to wear the sky blue jersey.
"The truth is there has been a change in mindset developed on the training field over the past couple of seasons.
"Regardless of the opposition, Carlow spent the last six months working to develop a game plan suited to the players, rather than finding players suited to the system."
Read the full column in the current issue of Gaelic Life as Steven further outlines Carlow's approach this year.
Click here to buy the online edition.
Posted: 7:00 pm June 11, 2017