See this week's Gaelic Life for the second half of our exclusive two-part interview with Antrim football's only ever All-Star, Andy McCallin. Here's a taster…
A CAPACITY attendance of 40,000 has packed into St Tiernach's Park for the 1970 Ulster Final. Antrim haven't won the title for 19 years, but there's high hopes this year.
Andy McCallin is the star man of a team that is poised to make history. Both he and many of his teammates won the All-Ireland U-21 title the previous year.
Now they were poised and ready to take the next step. Their run to the final has been brilliant, producing seven goals and a big win over Down, who had won the Sam Maguire just two years earlier. No wonder confidence was high.
It isn't fully realised, though, that the fate of the Anglo Celt Cup for the first year of this new and exciting decade may have been decided before the throw-in.
"At that time, I was the free-taker and also took the penalties. But on the Tuesday night before the Ulster Final we were training at Casement Park and the management decided to have a penalty competition," he remembers.
"They changed the penalty taker and what happened in the match only that we got a penalty. Aidan Hamill took it and missed. We ended up only being beaten by a couple of points.
"There's no doubt in my mind that if I'd taken the penalty in the Ulster Final that we'd have won the title. If you go back to the records they show that when I was up against it I performed.  I kicked a free in Cork from the sideline over the bar. I had no angle, but came up with the answer. That was me."
Posted: 3:00 pm June 2, 2017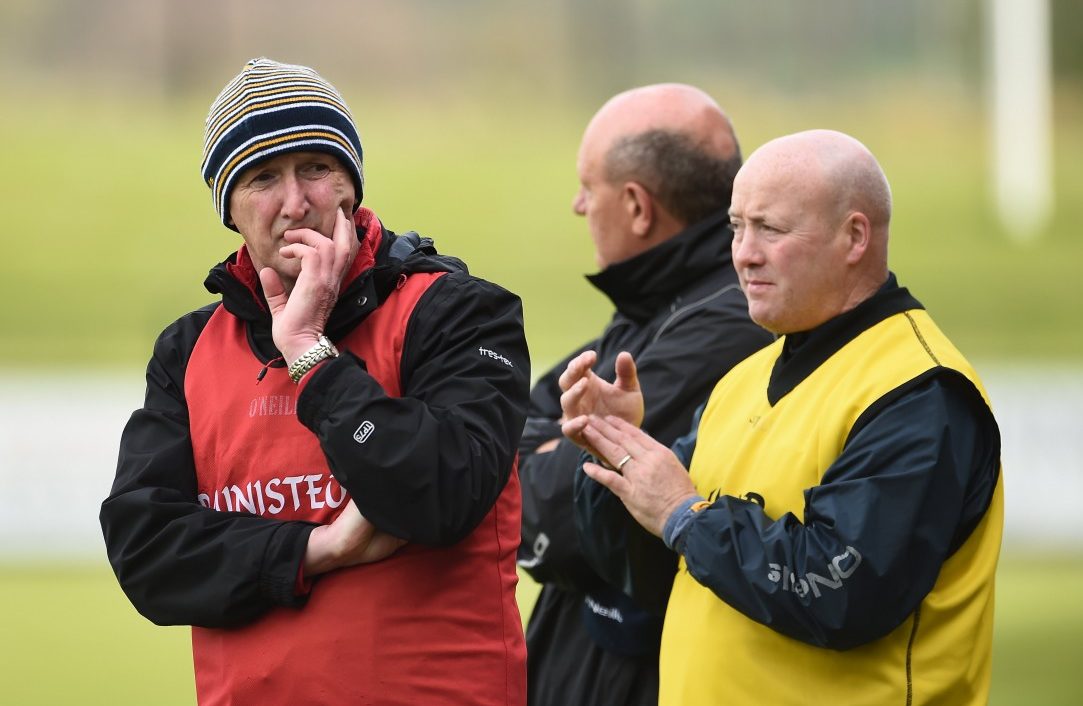 I can only surmise that Kildare are travelling to Armagh in some kind of horse drawn cart.