Ulster Intermediate Hurling Club Championship semi-final
Bredagh v Eoghan Rua, Coleraine
Sunday, Loughgiel, 2.30
EOGHAN RUA joint manager Joe Passmore has delivered an impassioned defence of why the Coleraine club fought so hard to be included in this year's Ulster Intermediate Hurling Championship.
The Derry club had initially been excluded by Ulster GAA having failed to field in their championship match with Swatragh, but after a series of appeals they were finally included with the tournament facing a three-week delay due to the requirement of a new draw.
Passmore, who takes the side with Sean McGoldrick, feels that it was a situation that could have been easily avoided.
"It was all a bit unnecessary and unfortunate, in my opinion," he said.
"It's regrettable that it has had a detrimental affect on the competition and it has been delayed as a result.
"We have been training away but it has been an unusual situation. We have been coaching a group of players not knowing what was going to happen.
"Eoghan Rua has a particular place in Derry hurling. We have small panel of players to choose from and it's difficult to field as a dual club.
"These are all factors that people need to take into account. We're trying to promote the game of hurling here.
"I'm not sure what the thinking was that led to the shambles of the last while.
"Fair play to our chairman and our secretary for putting the point across.
"It was unfair on our players and it was unfair on the other clubs, but it wasn't our doing.
"The most important people in all of this are the players and people forget about that.
"Whether youngsters or adults, the players are the most important people in the GAA and people need to realise that. All we want to do is get out and play a game of hurling."
They'll get that chance now as they prepare to meet Bredagh in Loughgiel this Saturday in the provincial semi-final, and Passmore is well aware of the strengths of the south Belfast side.
"Two years ago our lads played Bredagh in the Ulster Intermediate Championship down in Newcastle," he said.
"For the vast majority of the game Bredagh were the better team before our lads staged a comeback to turn the game around."
The full inteview with Joe Passmore is available in store today or online here.
Posted: 5:00 pm November 4, 2016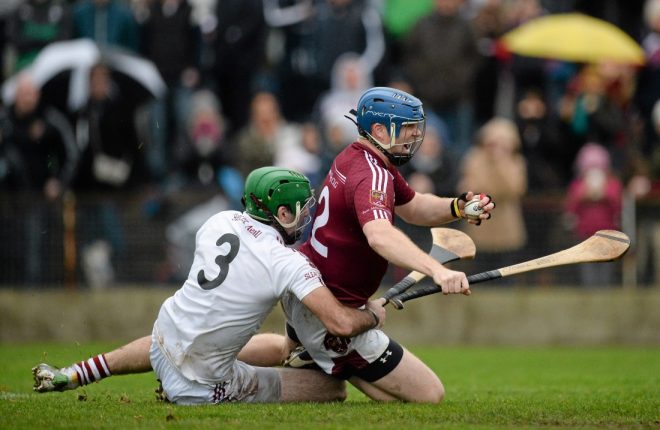 John Hughes has hit on a reason why Ulster hurlers are at a disadvantage against southern sides.
ALAN Davidson scored two goals during an in-house game for Down last night.