RYAN McAnespie believes that the new 'super eight' format could make all the difference in Monaghan's quest to reach the All-Ireland semi-final for the first time under Malachy O'Rourke.
Last year's one-sided defeat to Dublin was the fourth time since the turn of the decade that the Farney County ailed to fire in an All-Ireland quarter-final.
Under the new structures, however, each county that reaches the last eight will have three games apiece against the other teams in their group.
Emyvale man McAnespie is hopeful that the opportunity to have a second bite of the cherry in the group stages will prove beneficial.
"We'll see what way the super eights work out. It might give us a better chance to get into the semi-finals. If we were beaten by the likes of Dublin in our first game we'd still have another chance.
"It also gives us a chance to play more football, but you might have to defeat Dublin twice in the one year which wouldn't exactly be a walk in the park either."
The full interview with Ryan McAnespie is available in store today or online here.
Posted: 5:00 pm January 5, 2018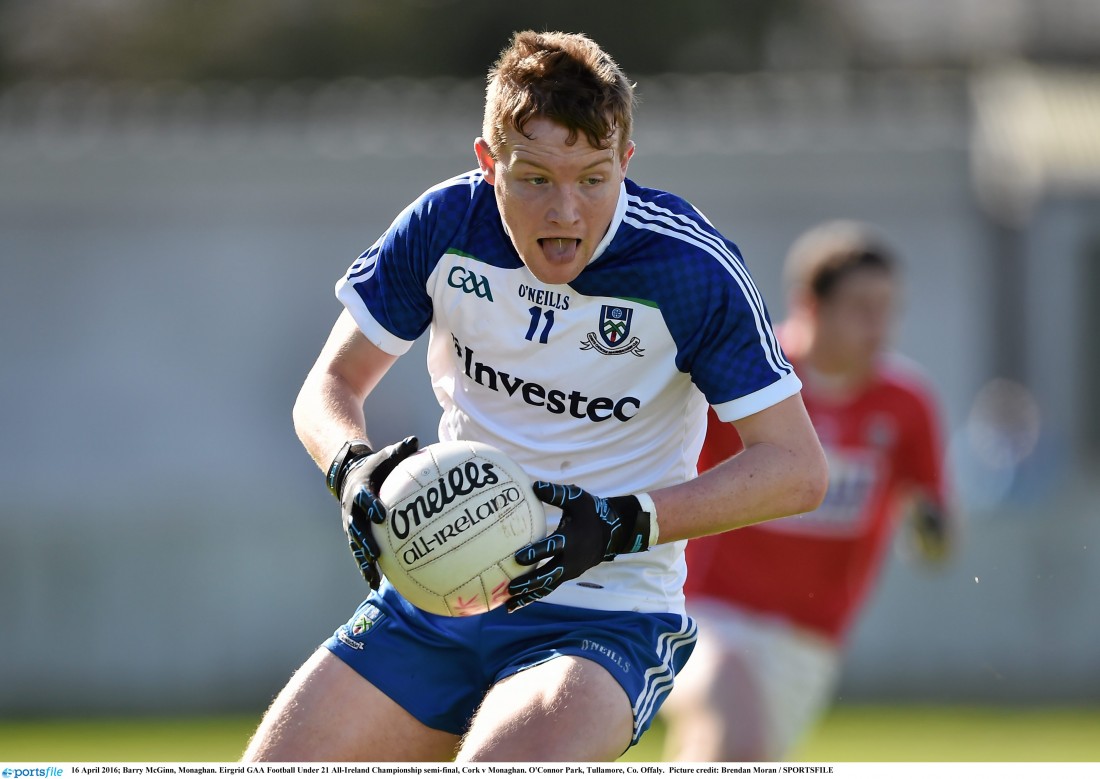 PROMISING Monaghan forward Barry McGinn is hoping to be passed fit for his county's Division One opener against Mayo...
IF the Holy Trinity of any rural parish is usually the church, the pub and the GAA club then...