There was much drama during yesterday's All-Ireland ladies football junior championship final between Fermanagh and Derry, as the Erne county earned a replay with a late penalty.
The Fermanagh ladies had been favourites to win the game before hand having beaten Derry four times already this season, but the Oak Leaf girls put on a fantastic performance.
The first half was a close affair, Derry took the early lead, but Fermanagh hit back as Sharon Murphy scored three points.
Megan Devine, Emma Doherty and Danielle Kivlehan earned Derry the lead but back came Fermanagh, as Roisin O'Reilly got their goal. Ciara McGurk responded with Derry's goal just before half time and Derry led at the interval, 1-4 to 1-3
The second half was just as close as the game ebbed and flowed, Derry were just in front for most of it. The final five minutes were frantic. Derry hit the cross bar, and then at the other end Fermanaghwere awareded a penalty. Sharon Murphy took responsibility for the kick and found the net  to leave the game all square, 2-10 to 3-7.
Fermanagh won the kick out and it looked as though Eimear Smyth had been fouled but the referee waved the appeals away.
There was still more drama in the aftermath as one of the Derry players, Ciara McGurk was met with a wedding proposal from her boyfriend Ryan McCloskey.
It was the drama on the pitch that caught the imagination of the fans watching at Croke Park and on RTE.
Omg what a game. We live to fight another day
Fermanagh 3.07 Derry 2.10

— Fermanagh Ladies GFC (@fermanaghladies) September 24, 2017
Some comeback by Fermanagh ladies, referee bottled that last free

— Paddy Sweeney (@PSwee94) September 24, 2017
Yes dat was a def free at da end

— niall cassidy (@niallcass11) September 24, 2017
.@fermanaghladies came from 9 points down to rescue a draw!! #properfan

— Ladies Football (@LadiesFootball) September 24, 2017
Coolest customer in Croke Park today! Sharon Murphy's penalty with 30 seconds to go forced a replay.. @LadiesFootball @fermanaghladies pic.twitter.com/ROAkEsL6ZX

— Jerome Quinn (@JeromeQuinn) September 24, 2017
So proud of @fermanaghladies never say die attitude today. Great squad performance!

— Michael Keown (@michaelkeown73) September 24, 2017
Clear Free in at end for @fermanaghladies #refallforDoire

— John McGurn (@johnharps) September 24, 2017
Ref in @fermanaghladies game has not a clue

— niall cassidy (@niallcass11) September 24, 2017
What a game and some finish!the drama! @fermanaghladies 3-07 Derry 2-10 in the all-Ireland Ladies Junior Football final! #replay

— Seán Maguire (@fermanagh4sam) September 24, 2017
Watching Derry Ladies in the all-Ireland final and wherever the camera goes there's a steelstown girl everywhere

— Eimear McCauley (@EimearMcCauley2) September 24, 2017
WATCH: Derry player surprised with proposal after All-Ireland ladies junior final https://t.co/5dRRCqDPBM pic.twitter.com/N6e6HewcRo

— Irish Examiner Sport (@ExaminerSport) September 24, 2017
Posted: 12:06 pm September 25, 2017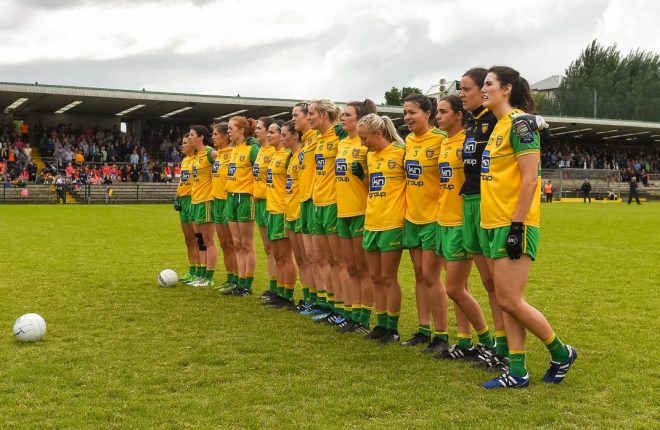 Fionnuala Carr says plenty of Ulster teams could deliver glory this year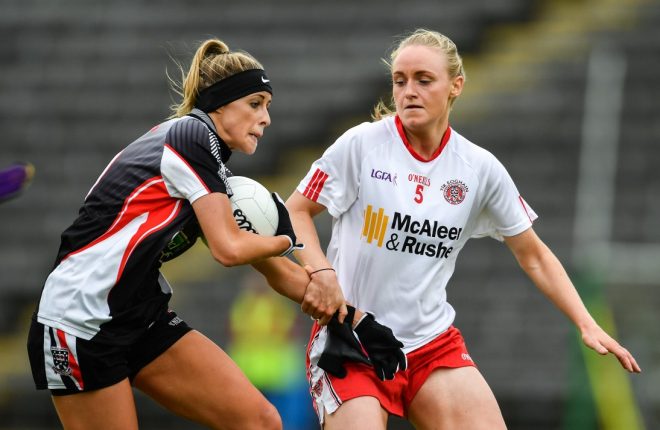 Fionnuala Carr previews the Ladies Football championship.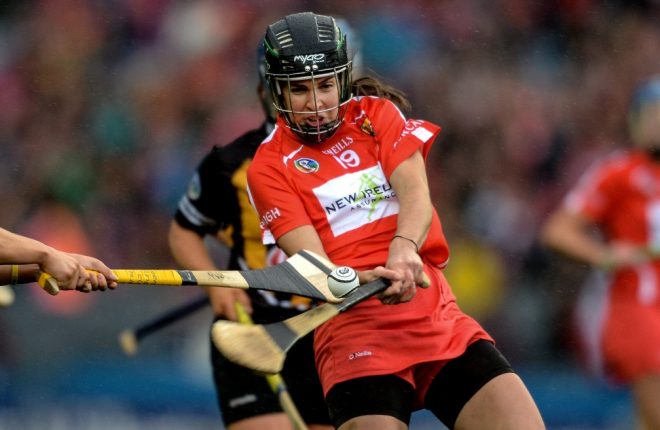 Fionnuala Carr assesses the year ahead for Camogie and Ladies Football and talks about what she hopes to see...