Armagh lost to Kerry in Saturday's All-Ireland Ladies SFC quarter-final by  2-11 to 3-14, but they might take some solace from the performance of Aimee Mackin.
Armagh had led by 2-9 to 2-7 at half time, but Kerry were easily the better team and with Hannah O'Donoghue in flying form, they won by six points.
However, Twitter was all abuzz about Aimee Mackin's performance in the game. In particular her brilliant left foot goal during the first half.
See what everyone said about her:
Cúl den céad scoth ag Ard Mhacha! Tá siad chun cinn & tá obair le déanamh ag Ciarraí anois. #properfan @LadiesFootball @Armaghladiesga1 pic.twitter.com/mDTxklyR0c

— Spórt TG4 (@SportTG4) August 12, 2017
Hard Luck Armagh Ladies and Armagh Camogs this evening, it's just not our year but moments like this are pure… https://t.co/amzvbg1PJ9

— Sharon Haughey (@CllrSHaughey) August 12, 2017
Aimee Mackin told a few of the senior lads last week she has the best left foot in Armagh she wasn't wrong 😂😂 them 2 goals 👌 2nd one 🙉🙉

— Gavin Mc Parland (@gavinmcparland) August 12, 2017
What's the fuss about @AimeeMackin she does that on a regular basis for @Armaghladiesga1 and @shaneoneillsgfc …cracking goal all the same! pic.twitter.com/PP0Dfy6jer

— BRENDAN MONAGHAN (@mungo4) August 13, 2017
lol just seeing Aimee Mackin's goal for Armagh after 1 or 2 half yins of Brandy in dormans!! Back of the net!!! #Clinker

— Eleanor Mallon (@EMalzo) August 13, 2017
Any Armagh person not watching the Ladies game tune into @GAA_BEO now, Aimee Mackin is putting on an exhibition of football!

— Sean Mc Creesh (@CreeshMc) August 12, 2017
Sweet mother https://t.co/6qHDnNAeao

— Joe Brolly (@JoeBrolly1993) August 12, 2017
Posted: 11:51 am August 14, 2017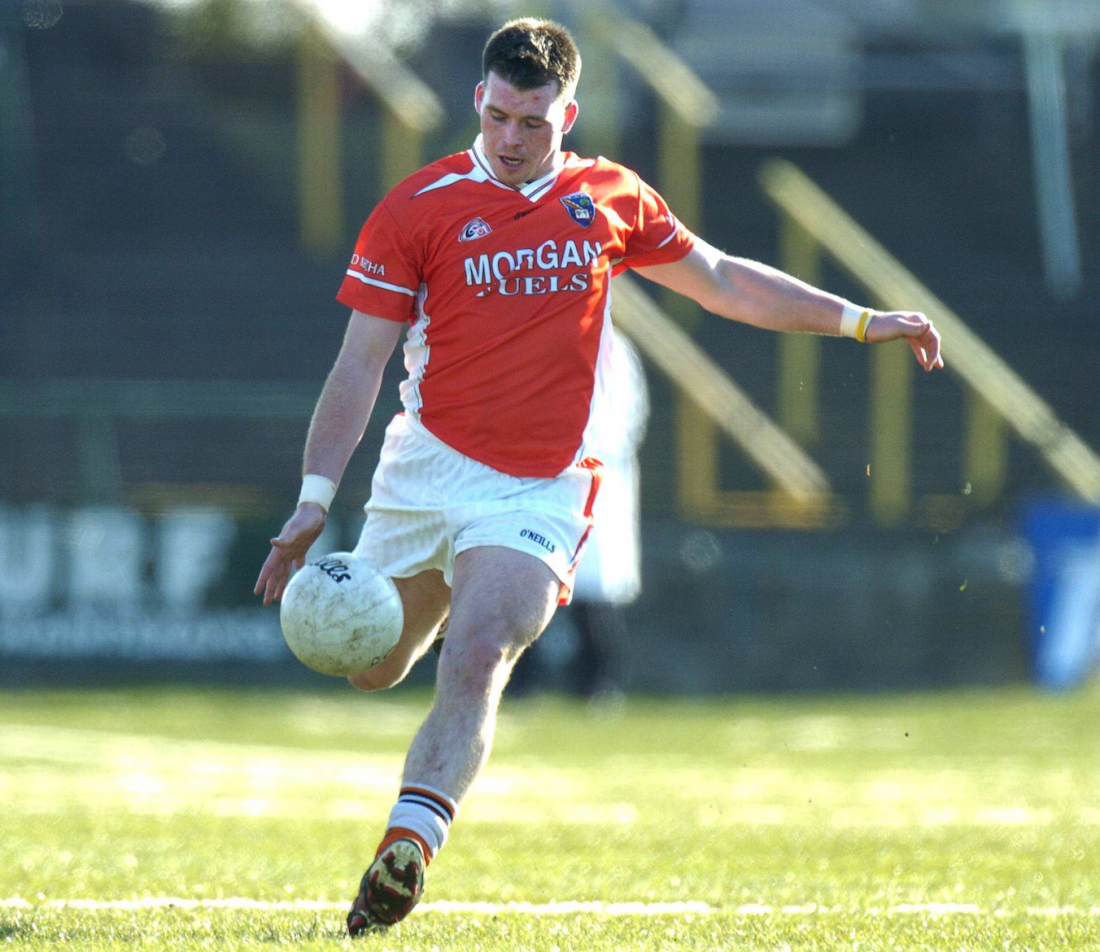 GAELIC Life columnist Ciaran McKeever has spoken about the time he was banned for eight weeks.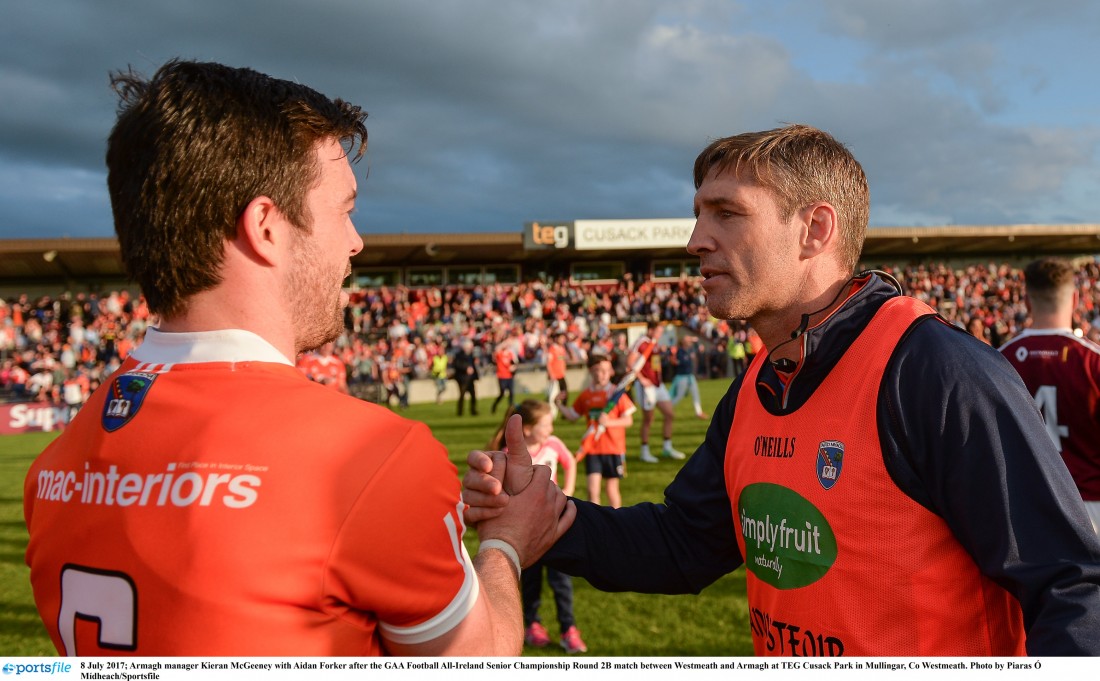 GAELIC Life columnist Ciaran McKeever believes that Armagh are putting the foundations in place to move back up the...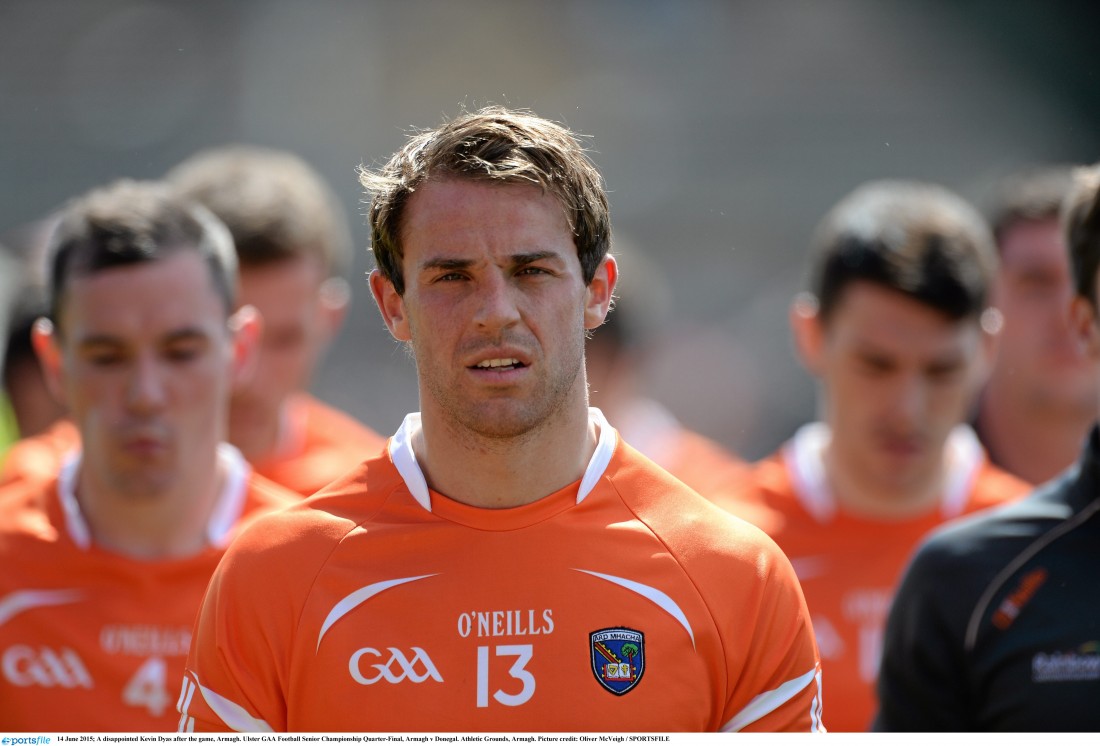 ARMAGH attacker Kevin Dyas' 59th-minute introduction at Croke Park on Saturday garnered a huge ovation from the Orchard support....