THE Donegal County Board has confirmed that Rory Gallagher has stepped down as senior team manager.
The Tir Chonaill men saw their season come to a half following a heavy Round 4A Qualifier loss to Galway, but the decision of Gallagher to step away still comes as a surprise.
Gallagher was expected to meet the county board in the coming weeks to discuss his future.
He was appointed as Jim McGuinness's successor in October 2014 having been his right-hand man in the county's 2012 All-Ireland success.
Posted: 9:36 pm July 31, 2017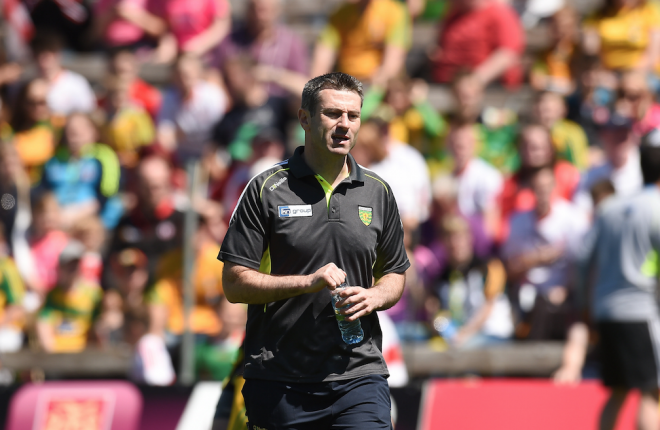 RORY Gallagher has tonight been confirmed as Fermanagh's new manager, and former Tyrone defender Ryan McMenamin will be included...