AIDAN O'Rourke has proposed that the top referees in the country turn professional as a solution to what he believes to be the biggest problem in Gaelic football –  an "absolute crisis in refereeing."
The former Armagh star believes that football has developed into virtually a non-contact sport, which stands in contrast to the no-holds-barred approach associated with hurling.
"The whole ethos of the game of Gaelic football has been diluted over the last 10 or 15 years whereas the approach in hurling is that people are competing genuinely for the ball.
"For some reason, hurling is a physical, fast-moving, robust field game, whereas refereeing has dictacted that football is a fast, skilful, virtually no-contact game."
O'Rourke proposes that a top team of referees should be under professional contract to create an improved culture of refereeing.
"I think the top eight to 10 referees in the country should be made professional and should be on contracts. They should be trained and reviewed as professionals, and they should referee all year round between the league, championship, underage level, schools football etc."
The full interview with Aidan O'Rourke is available in store today or online here.
Posted: 5:00 pm June 15, 2017
Fionnuala Carr is frusrated with the implementation of the rules within the GAA.
AIDAN O'Rourke has taken charge of Queen's Sigerson team for the second time.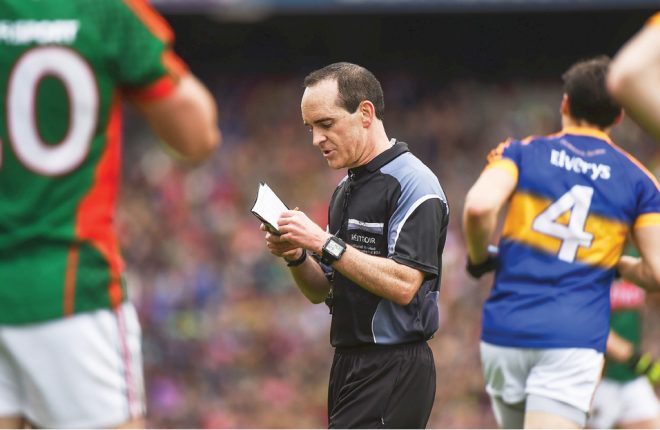 Guest columnist Ryan McAleer, of the Ulster Herald, questions our ability to improve refereeing.