Down provided us with the shock of the summer on Saturday when they beat Monaghan by 1-14 to 0-15 in the Ulster Championship.
Not only was it a surprise result as Monaghan were firm favourites, but it was also a fantastic spectacle, a close-run exciting game full of brilliant scores and tough defending.
Few expected Down to get a result, as they have not had the best of seasons, though it would seem that their quarter-final win over rivals Armagh was not a flash in the pan. The Mourne men gave Monaghan their fill of it, and in players like Kevin McKernan and Connaire Harrison they had great leaders.
Monaghan's supporters will say that their team didn't turn up on the day. They were wasteful during the first half, and while they were only trailing by two points at half time, Down were proving very difficult to break down.
In the second half, Down scored 1-2 to give themselves more breathing room. Monaghan rallied though, and put themselves in a position to earn a draw. However, Jack McCarron missed a chance to equalise, and Donal O'Hare hit the final point of the game to leave the final score at 1-14 to 0-15.
The win sends Down into their first Ulster final since 2012, when they were easily beaten by Donegal.
However, for now the Red and Black fans are just enjoying the fact that they are back in the big time.
Woke up still buzzing from last night's game. It was like travelling back in time. Nothing quite like a Down team emerging from its slumbers

— Joe Brolly (@JoeBrolly1993) June 25, 2017
Well that wasn't meant to happen @OfficialDownGAA @caolanmooney pic.twitter.com/2ow8sKeIcJ

— Darragh O'Hanlon (@DarraghOHanlon) June 25, 2017
The red and black are back cmon lads .. 😀great performance from the lads @DonnellyNiall @Jerome_J14 @NMcParland19 @GearardMcGov

— Daniel McNally (@Nalzer) June 24, 2017
What a feeling waking up this morning knowing we're in an Ulster Final!!

— Ryan Johnston (@Ryan_J93) June 25, 2017
Great day for @OfficialDownGAA yesterday there's. A bit of gaa in down yet

— Graham clarke (@gclarke074) June 25, 2017
Down County Board so drunk, they can't even remember who we beat. (Can't wait for the Ulster Final against Kerry) 😂 https://t.co/GVGL8t0i0V

— Patrick Kielty (@PatricKielty) June 24, 2017
(The Down Twitter acccount initially announced the final result as Down beating Cavan)
❤️🖤
Never ever write us off.

— Down GAA C&G (@AnDunCandG) June 24, 2017
Never ever underestimate the under🐶 GET IN! #AndunAbu .. Big shout out to the town lads @colleyfla @SeanyDornan @94_buba & @MickyC_1 💚⚽️🖤

— ✨Lisa M✌🏽 (@Lisa_Morg1) June 24, 2017
Get to bed son, & tell your mummy that she is doing the feed first thing in the morning. 🔴⚫️ #updown pic.twitter.com/L2PY1efoIc

— Mark Poland (@polie11) June 24, 2017
What a difference a year makes!! 🔴⚫

— Peter Turley (@peter_turley) June 24, 2017
Awesome result for the Down lads tonight! Massive credit to all concerned! #AnDúnAbú #greatlift ⚫️🔴

— Stevie Kane (@steviekane1906) June 24, 2017
What a result.. fair play to the boys, especially the kilcoo lads @Jerome_J14 @DarraghOHanlon @Ryan_J93 🔴⚫️

— Paul Devlin (@DevlinPD) June 24, 2017
Best Down performance in championship since 94 all Ireland final? Massive spirit well done to all especially Eamon Burns #ulsterfinal

— John Clarke (@mourneman82) June 24, 2017
Same again from the boys in the red and black. Getting stuck in to Monaghan. Big @connaire14 playing a stormer.

— Arthur McConville (@arthurmcconvile) June 24, 2017
Posted: 2:24 pm June 26, 2017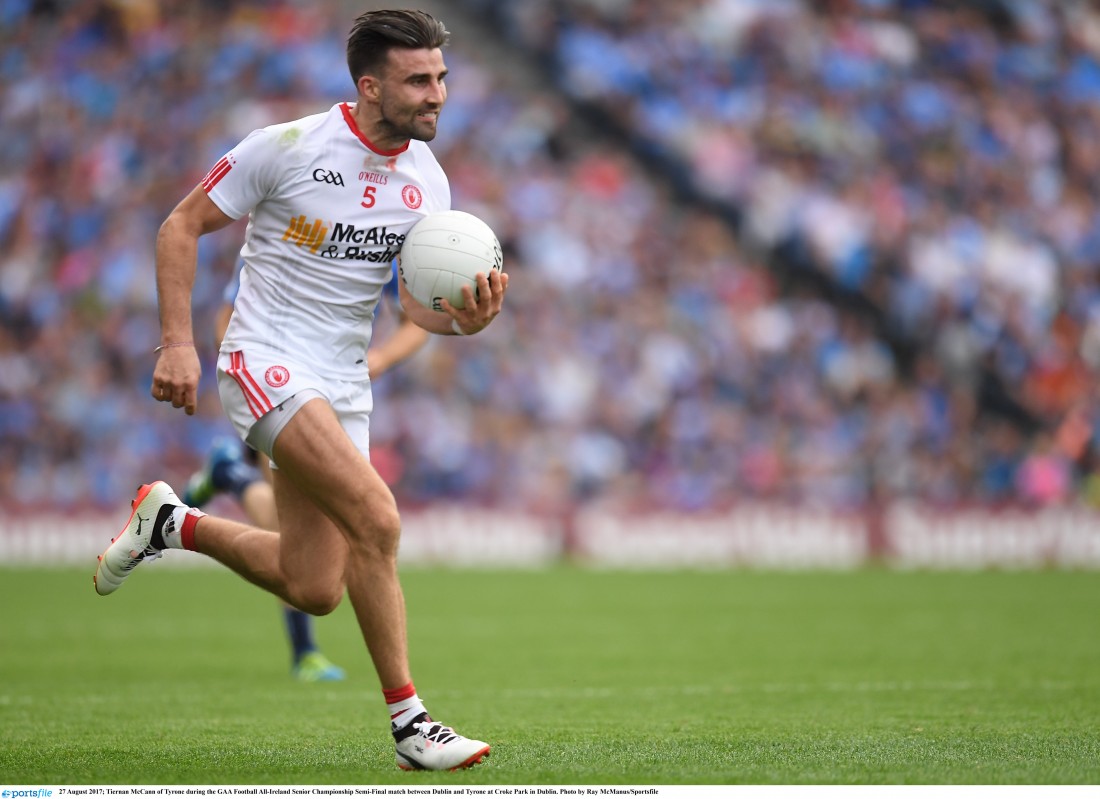 HOPES are high that Tiernan McCann will return for Tyrone's Ulster Championship quarter-final against Monaghan on May 20, but...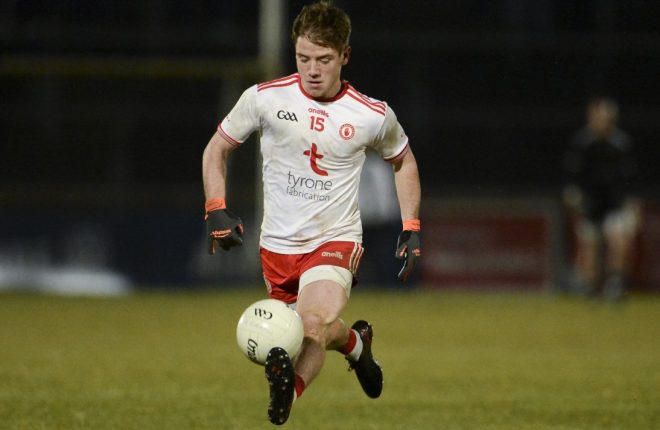 Tyrone's Mark Bradley gives his opinion on their championship opponents.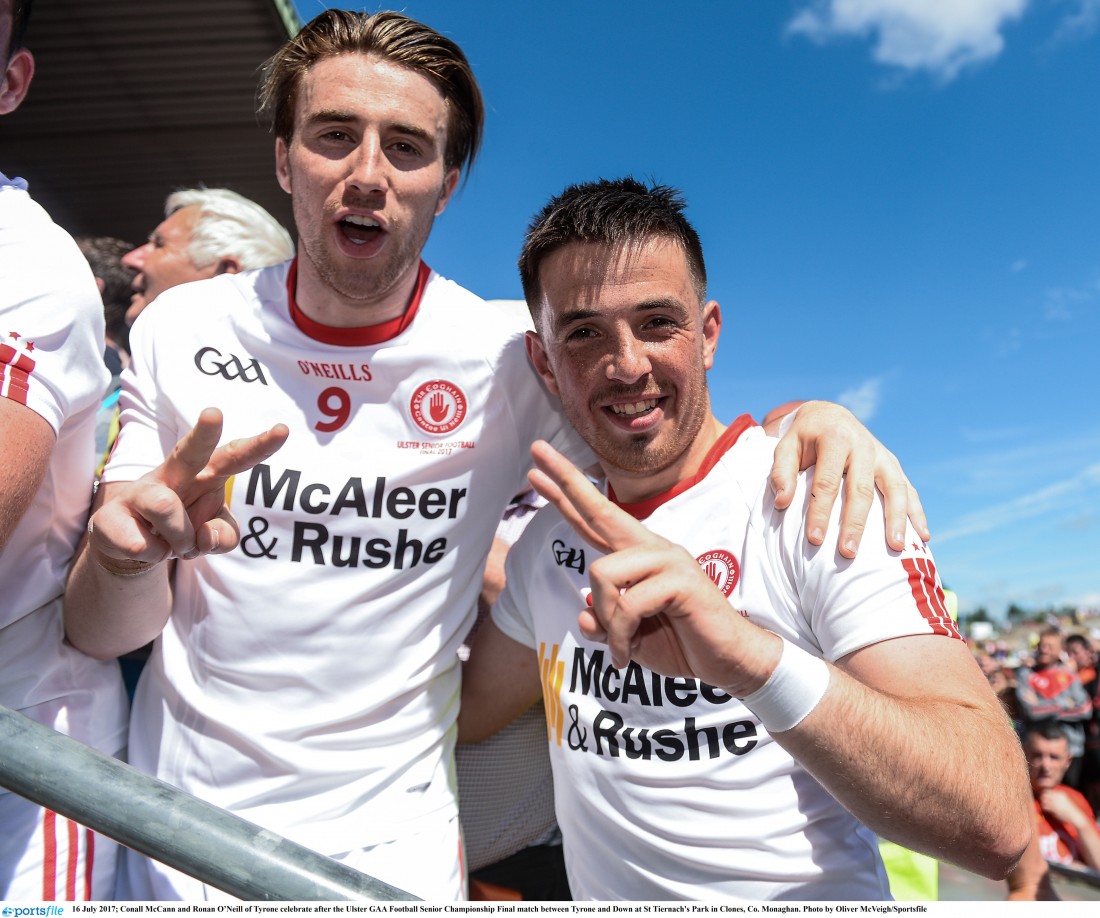 CONALL McCann had particular reason to celebrate Tyrone's Ulster Championship final win over Down. The Killyclogher midfielder played a...