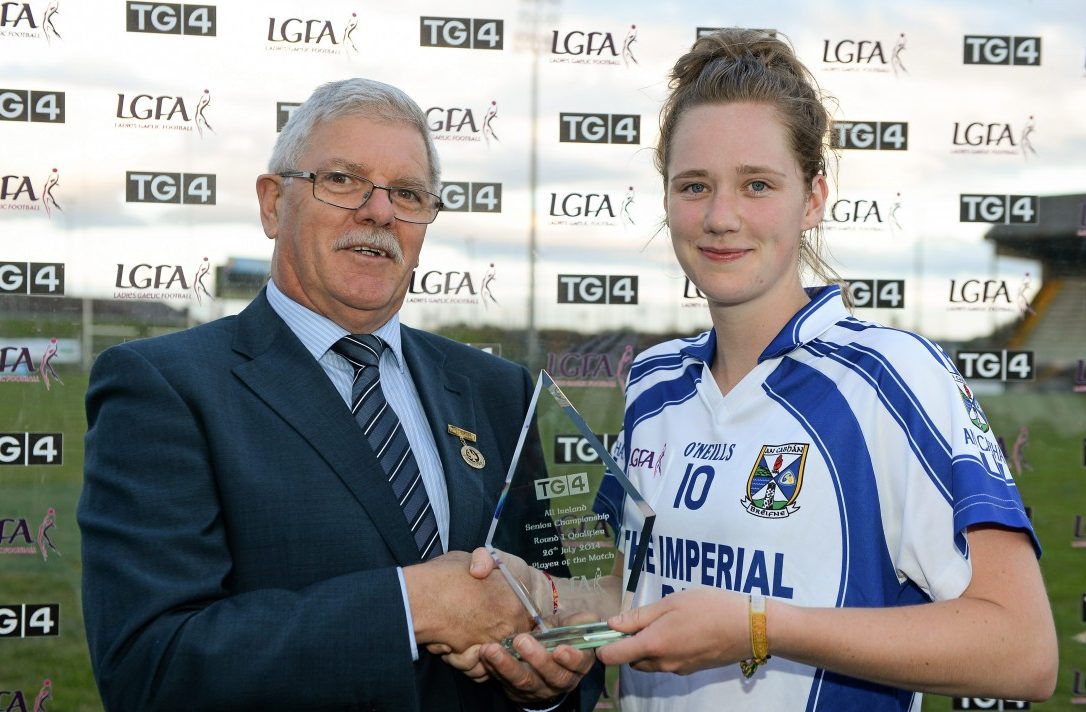 Name:

Claragh O'Reilly

Age:

28

Occupation:

Financial Services
Teams played for:
Lurgan, Cavan, NUIM, DCU.
If you were throwing a party and you could invite anyone in the world, dead or alive, who would you ask around?
Picture This for the music, Paidi O Se and the Lurgan team. Then I'd leave the door open- I'm fairly laid back.
Where do you like to go out to celebrate after a big victory?
Virginia is hard to beat, but if we're fit, we'll head on to the Imperial in Cavan Town.
If you weren't playing GAA what would you be at?
Probably socialising with friends more. Or playing soccer.
What's the worst pitch you've ever played on?

Castlerahan. #AnkleBreaker
Any odd items in your kit bag?
Rosary beads- I need all the help I can get!
What's your preferred brand of gear?
Adidas Copas/World Cups.
Who's the biggest joker in the teams you play for?
Lurgan- Probably Ciara PJ Brady, absolute bad manners. Cavan – Shauna Lynch and Rachel Talbot like to think they are funny anyway!
Which team mate has the best looking other half?
Fiona Murphy.
Who is the worst trainer?
Nobody really springs to mind, all fairly good, but I wouldn't be fond of the long runs. Or any runs really.
Who spends most time in front of the mirror in the dressing room?
Rachael Doonan hands down. Close second, Mona Sherdashian.
Who's the best/worst person to sit beside on the team bus?
Best, Donna English. Couldn't be accused of not being focused! Worst, Ailish Cornyn. Flat out snapchatting videos of herself singing. She gets great mileage out of it!
Who has the best and who has the worst diet on the team, and what does it include?
Worst, Beth Farrelly. Chicken fillet rolls & a club orange before a game. Best, Aisling Sheridan- counting calories all day long.
Toughest opponent you have faced?
Noelle Tierney-Mayo. Touched the ball twice that day – two free kicks.
Best or worst quote you've heard, either from a manager, player, opponent?
'Do the simple things brilliantly'- Angie McNally
Best manager you've ever played under?
Peter Clarke & Angie Mc Nally, DCU.
Best ever performance?
Championship qualifier 2014 V Meath.
One to forget?
Senior club championship final 2012
When you were playing in the back garden, who did you pretend to be?
Maurice Fitzgerald/Steven McDonnell
If there was a transfer market who'd be in and who'd be out of the team?
Ah I wouldn't get rid of anyone, but would transfer in the two Leonard's from Galway, Roisin & Tracey. Two class players!
Posted: 7:00 pm May 9, 2017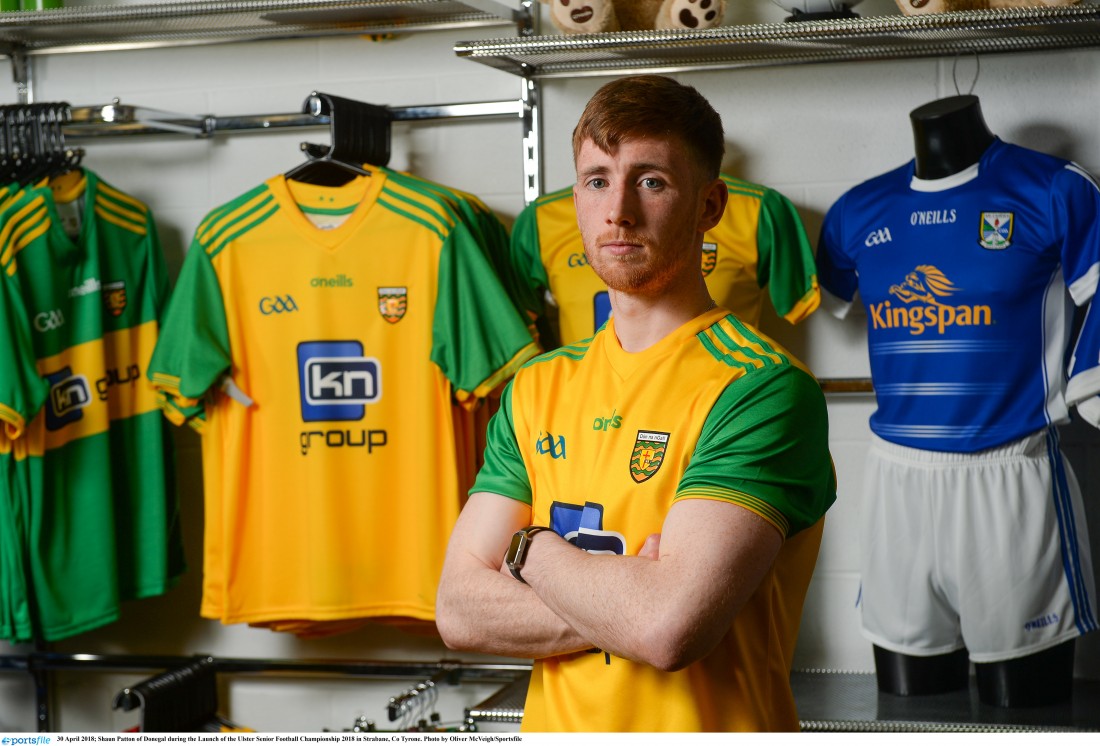 DONEGAL'S goalkeeper Shaun Patton says that it would be a dream come true for him to walk out with...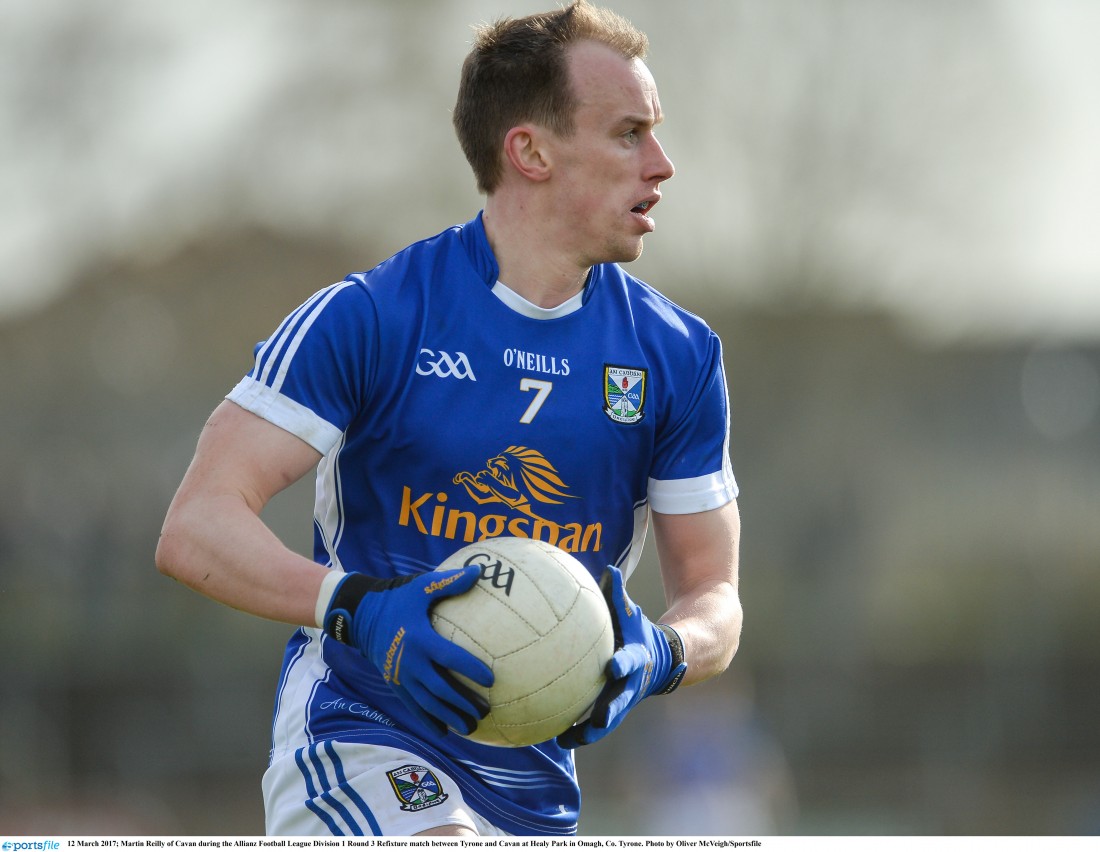 PLAYING for Cavan is a labour of love for industrious wing-forward Martin Reilly. He made his debut in an...