In what was one of the most dramatic final days of the league in quite some time, Ulster teams came away with little to show for it.
Only Down were pleased with their performance after their draw with Cork meant that they maintained their place in division two.
Tyrone, Donegal and Monaghan were all beaten, and they missed out on the divisin one league final.
The Farney will be most buoyed up though as they put on a fine display against Dublin, a game in which they led by six points at a stage.
Donegal lost out to Mayo when the latter side scored six unanswered points in the final quarter to win.
Cavan needed to win against Roscommon to have any chance of beating promotion, they lost to Roscommon, but the result didn't matter as Mayo's win made it a moot point.
Derry and Fermanagh were both relegated from division two. Derry thought that they had did enough to save their place when they beat Fermanagh by a point, but Down's draw with Cork was enough to keep them up, and relegate the Oak Leafers.
Meanwhile, in division three, Armagh lost to Tipperary when Michael Quinlivan scored a goal in the fifth minute of injury time which sent Tipp into the league final, and sentenced Armagh to another year in Division three. They were minutes away from promotion, but had it snapped away from their grasp.
Antrim had a similar heartbreak, as their draw with Longford was not enough to keep them above the relegation zone in division three.
The results saw plenty of disappointment on Twitter:
All Gaelic football referees should be locked in a room and not let out until they can all agree on what a black card is.

— Eamon Mc Gee (@EamonMcGee) April 2, 2017
promotion selfie! Someone call the PSNI there's been an orchard raided by @mikeyquinlivan #pipthetippmyarse #goingup pic.twitter.com/UX1bbPW36m

— brian fox (@brianfoxtipp) April 2, 2017
Serious support in brewster 2day,gutted not 2 get the result. Lessons 2 learn personally and collectively after a tough league campaign.

— Aidan Breen (@Breeno_92) April 2, 2017
That was so tough on Antrim footballers. They make massive strides and still get relegated #AllianzLeagues

— Brendan Crossan (@CrossanBrendan) April 2, 2017
Armagh fans staying around. Disgusted by referee. I didn't think he was disgustingly bad but one awful call at end cost Armagh promotion.

— Niall McCoy (@McCoyNiall) April 2, 2017
Certainly a case of smash & grab today for Tipp as @Armagh_GAA were in control. Quinlivin showed his class in 2nd half. Ref was a disgrace.

— Steven McDonnell (@StevenMcD13) April 2, 2017
If Tyrone or Donegal had been six behind v Monaghan with 15 to go they'd have been trapped in their sweeper system with no hope of winning

— Joe Brolly (@JoeBrolly1993) April 2, 2017
Bad afternoon for Ulster football. Antrim, Cavan, Derry and Fermanagh all relegated.@AontroimGAA battled hard but the draw wasn't enough.

— CLG Ard Eoin (@ardoynegac) April 2, 2017
@CahairOKane1 @irishnewssport @neil_loughran @TyroneGAALive @Doiregaa @FermanaghGAA @Armagh_GAA @TipperaryGAA Did Fermanagh deserved their relegation solely on the grounds of Number 23's white ankle socks? A crime against GAA sartorial standards. pic.twitter.com/yGV6iIqZyg

— Chris McCann (@canntoya) April 3, 2017
Came back to mug Monaghan, drew with Donegal and Tyrone. Dublin would be seriously competitive in the Ulster Championship.

— Kieran Cunningham (@KCsixtyseven) April 2, 2017
Mighty effort by Monaghan today in 75th game under Malachy O'Rourke. No points but some excellent performances e.g. McCarron & O'Connell.

— Colm Shalvey (@ColmShalvey) April 2, 2017
Posted: 5:30 pm April 3, 2017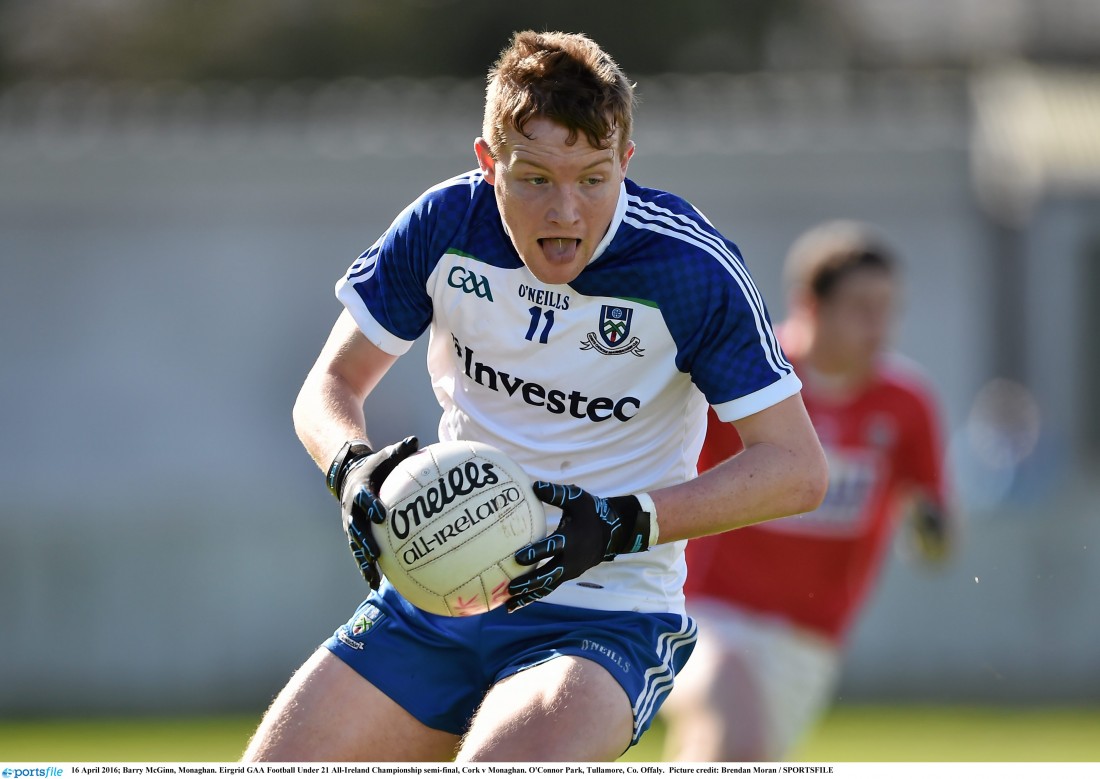 PROMISING Monaghan forward Barry McGinn is hoping to be passed fit for his county's Division One opener against Mayo...
Derry fans are frustrated at how their team are performing.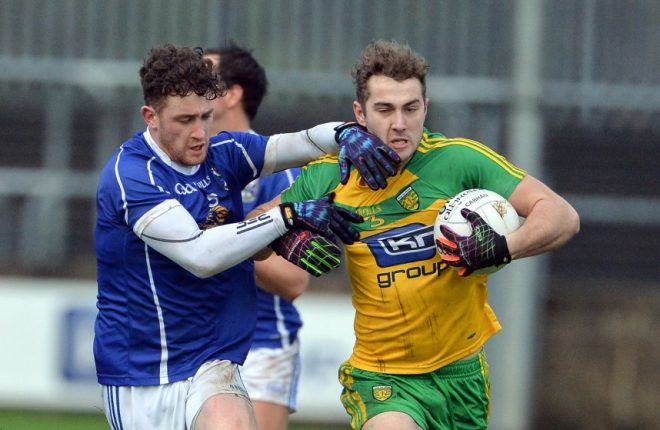 The Cavan team due to play Dublin on Sunday.