Name:

Niall Rowland

Age:

26

Occupation:

Marketing
Teams played for:
Culloville & Armagh
If you were throwing a party and you could invite anyone in the world, dead or alive, who would you ask around?
Will Smith & Denzel Washington, just to figure out who is cooler.
Where do you like to go out to celebrate after a big victory?
Had a good victory over Louth in the league just past, I celebrated by going to watch Beauty and the Beast in the cinema.
If you weren't playing GAA what would you be at?
Probably playing another type of sport
What's the worst pitch you've ever played on?

Any pitch on a cold wet January night is not good.
Which character in any film are you most like?
Jason Lyle – Coach Carter
Any odd items in your kit bag?
Nope, anything not needed is threw out.
What's your preferred brand of gear?
Preferably Puma King boots.
Who's the biggest joker in the teams you play for?
Culloville – Darren Luckie and Aaron McCambridge consider themselves the funny fellas.
Which team mate has the best looking other half?
James Morgan and Paul Hughes are forever arguing over who has the best looking other half.
Who is the worst trainer?
Culloville – Colm Watters
Armagh – Colm Watters
Who spends most time in front of the mirror in the dressing room?
Stephen Sheridan
Who's the best/worst person to share a room with on away trips?
Conor White was a good roomie in Sligo
Who's the best/worst person to sit beside on the team bus?
Sit beside Simon McCoy, he's a good guy.
Who has the best and who has the worst diet on the team, and what does it include?
Paul Hughes would be fond of a breakfast soda from Savages
Toughest opponent you have faced?
Jamie Clarke
Best or worst quote you've heard, either from a manager, player, opponent?
"Kick the ******* thing into me" – Kieran Hatzer every game from 1996-2016
Best manager you've ever played under?
John McEntee & Sean Hughes
Best ever performance?
All-Ireland Minor Final 2009
One to forget?
Ulster Club Final 2011
When you were playing in the back garden, who did you pretend to be?
Oisin McConville / Steven McDonnell
If there was a transfer market who'd be in and who'd be out of the team?
Paul Flynn In
Nobody out
Posted: 8:00 pm April 11, 2017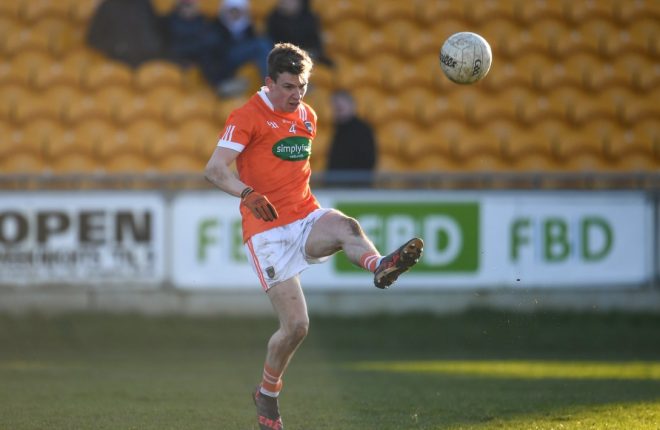 John Morrison explains how important consistency is to a team.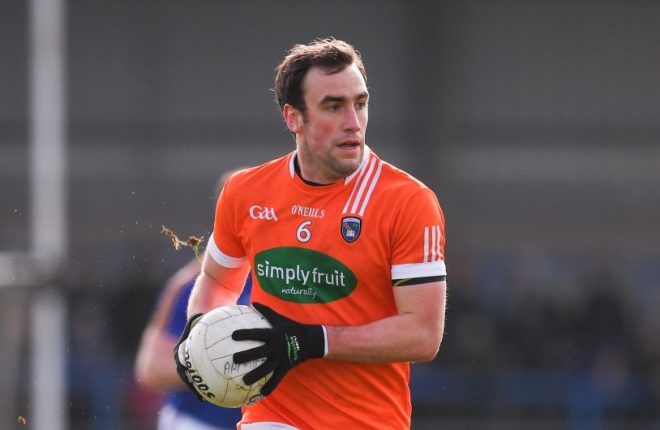 Will Niall Rowland's fantasy score improve in 2018?