The storyline at the start of the season was that Down were in crisis, but after Eamonn Burns's team beat Derry at the weekend to pick up their second win on the trot, the finger of criticism has turned on Derry.
The Oak Leafers were odds on favourites to win in their own  back yard, but there were trounced by the Mourne county, 1-15 to 1-7. Derry were trailing by 1-10 to no score after 20 minutes.
The result means that Derry have won just one game in four matches, and are on three points and second bottom of the division. With three games left to play, against Galway, Cork and Fermanagh, they are under pressure to avoid relegation.
The response on Twitter from the Oak Leaf fans was a mix of frustration and disappointment.
Joe Brolly was particularly bemused by Derry's game plan as they chose to play defensively when they were trailing.
The disillusionment about the intercounty game is in marked contrast to what is going on at club level in the county, where Slaughtneil are dominating in three codes in Ulster.
For Down, they have a new lease of life, and will feel optimistic that they can maintain their form and avoid relegation.
Derry attacking half just after second half throw in. We are eight points behind pic.twitter.com/cUNTiQ11v2

— Joe Brolly (@JoeBrolly1993) March 5, 2017
Would love to see Derry have the courage to play two men at full forward and another at half forward. Every man behind the ball doesn't suit

— Steven Doherty (@Citycolt) March 5, 2017
Super performance from boys in Celtic Park. Delighted for all #AnDunAbu

— ross carr (@andun1010) March 5, 2017
Bewildering stuff at Celtic park. Derry players flooding the defence for no apparent reason. No forwards in position. Utterly illogical

— Joe Brolly (@JoeBrolly1993) March 5, 2017
@blathnaiddmc I agree – said the same to my Dad there. He's a Derry man, thinks it's the worst Derry team since the 80's. pic.twitter.com/wItvX3hRQi

— Ryan Forrest (@forrest_ryan90) March 5, 2017
Posted: 3:58 pm March 6, 2017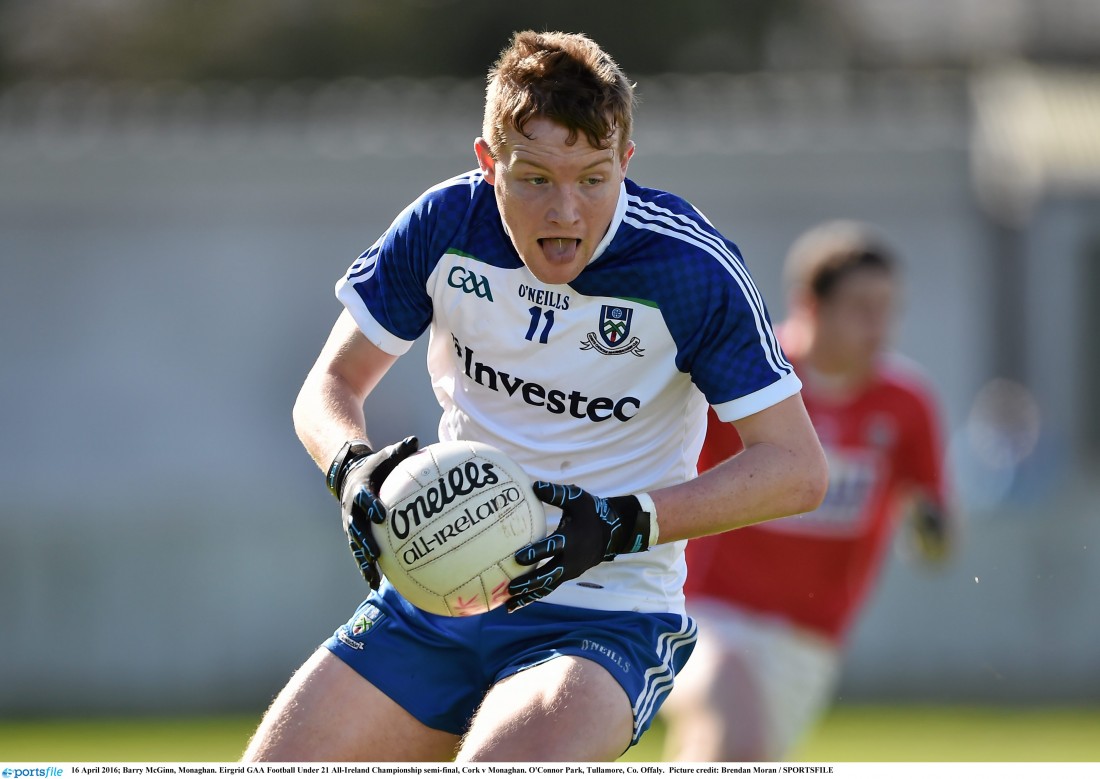 PROMISING Monaghan forward Barry McGinn is hoping to be passed fit for his county's Division One opener against Mayo...
GAELIC Life columnist Kevin Cassidy has branded those who insult high-profile GAA figures as "cowards".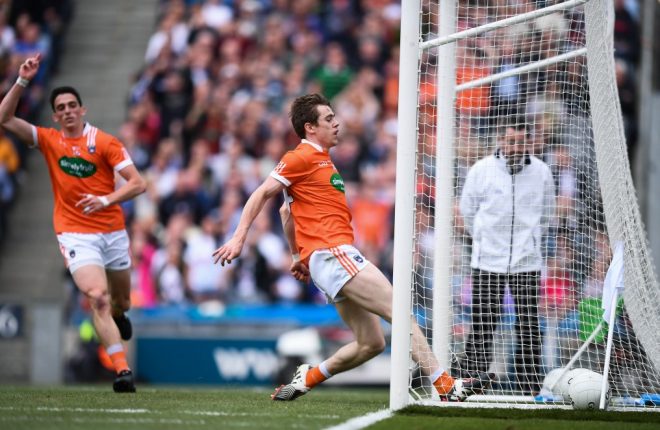 Plenty of Former Armagh players were impressed with their county's performance.