Name:

Niall Grimley

Age:

22

Occupation:

Bar One Racing Head Office
Teams played for:
Madden Rapparees. Armagh. Ulster Club SF. Liverpool Hope GAA.
If you were throwing a party and you could invite anyone in the world, dead or alive, who would you ask around?
Bieber & Zac Efron. Two cool dudes always setting standards.
Where do you like to go out to celebrate after a big victory?
After a club Championship game we would head down to our local club for a few civil ones. After an Armagh game we've ended up in Dundalk which has been pretty random.
If you weren't playing GAA what would you be at?
When I was younger I loved playing with Army Men, so who knows, I could have ended up in Iraq instead of the Athletic grounds.
What's the worst pitch you've ever played on?

Gaelic Grounds Drogheda Co Louth.
Which character in any film are you most like?
Santiago Muñez from "Goal".
Any odd items in your kit bag?
A 2014 orange Champions League Football.
What's your preferred brand of gear?
Adidas
Who's the biggest joker in the teams you play for?
Madden: Kevin Forde. The man is simply a living legend!
Armagh: James Morgan is a good man for banter.
Which team mate has the best looking other half?
No comment! My woman has me warned already…
Who is the worst trainer?
Madden: Bazza Mallon. Lazy lazy man.
Armagh: Ethan Rafferty enjoys a wee bluff I think. I'll say no more.
Who spends most time in front of the mirror in the dressing room?
I don't mind a bit of mirror time myself. Joe McElroy enjoys his few minutes but a few of them Lurgan boys are something else.
Who's the best/worst person to share a room with on away trips?
Gavy McParland kept me awake one night until all hours of the morning away to Sligo at the start of the season. The man has a book of stories. Very enjoyable overnight stay.
Who's the best/worst person to sit beside on the team bus?
Myself and Joe McElroy last year were an item on the bus. This year I'm enjoying some alone time.
Who has the best and who has the worst diet on the team, and what does it include?
I wouldn't know a whole pile about the boys diets but I saw Niall Rowland eating a wee sneaky packet of Minstrels on route to a game not so long ago. Also in a club game last year Conor Grimley stopped for a large 99 on sunny away day. I'm still in shock to be honest.
Toughest opponent you have faced?
Gregory Loughran in an Ulster Club semi-final. The man's a machine!
Best or worst quote you've heard, either from a manager, player, opponent?
Player – "If you're not first, you're last!!"
Best manager you've ever played under?
Kieran McGeeney
Best ever performance?
U18 Division Three club game vs Tullysaran. Scored 3-3.
One to forget?
1st Round Qualifier vs Laois 2016.
When you were playing in the back garden, who did you pretend to be?
David Beckham and my uncle Bugsy.
If there was a transfer market who'd be in and who'd be out of the team?
In: Sean Armstrong Galway. Smooth operator and a top man.
Out: No one. Everyone plays their part!
Posted: 7:00 pm March 28, 2017
ARMAGH assistant manager Jim McCorry has given a strong counter argument to claims that they disrespected April's club only...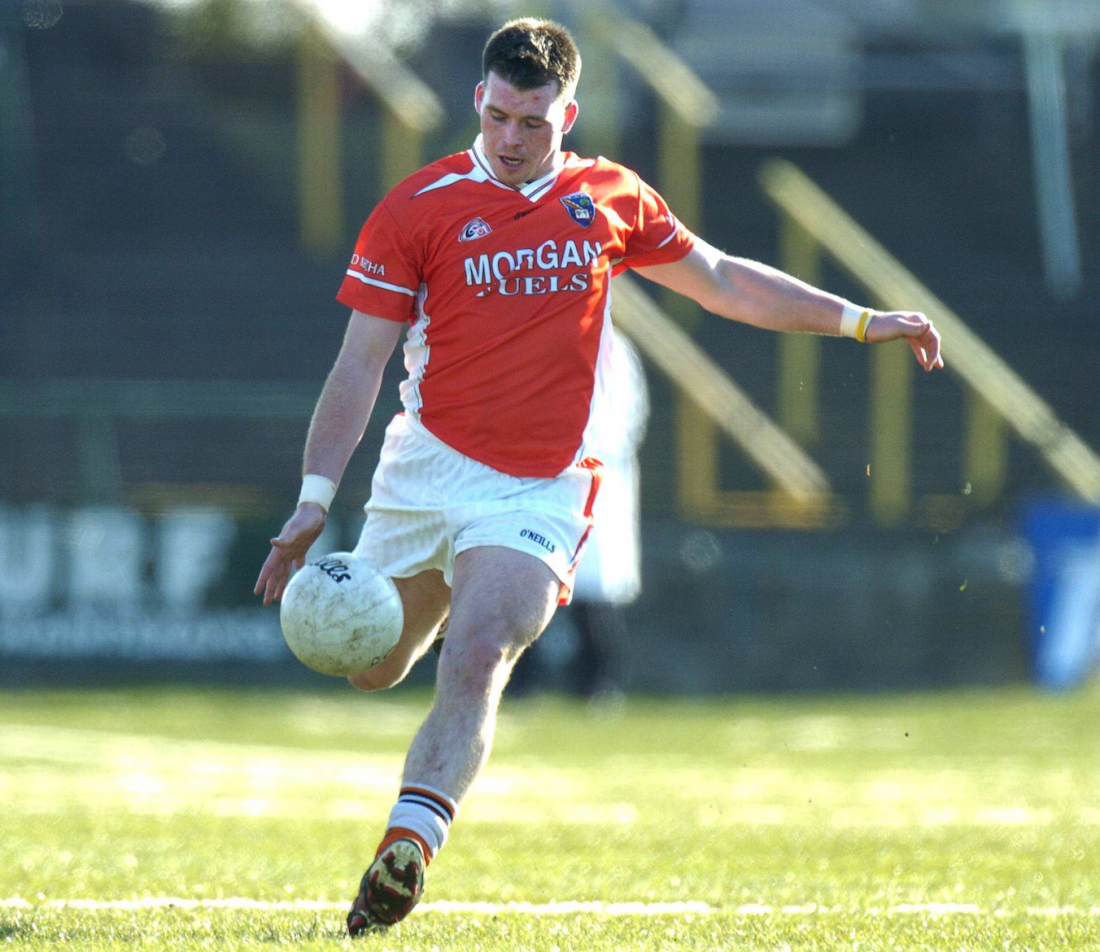 GAELIC Life columnist Ciaran McKeever has spoken about the time he was banned for eight weeks.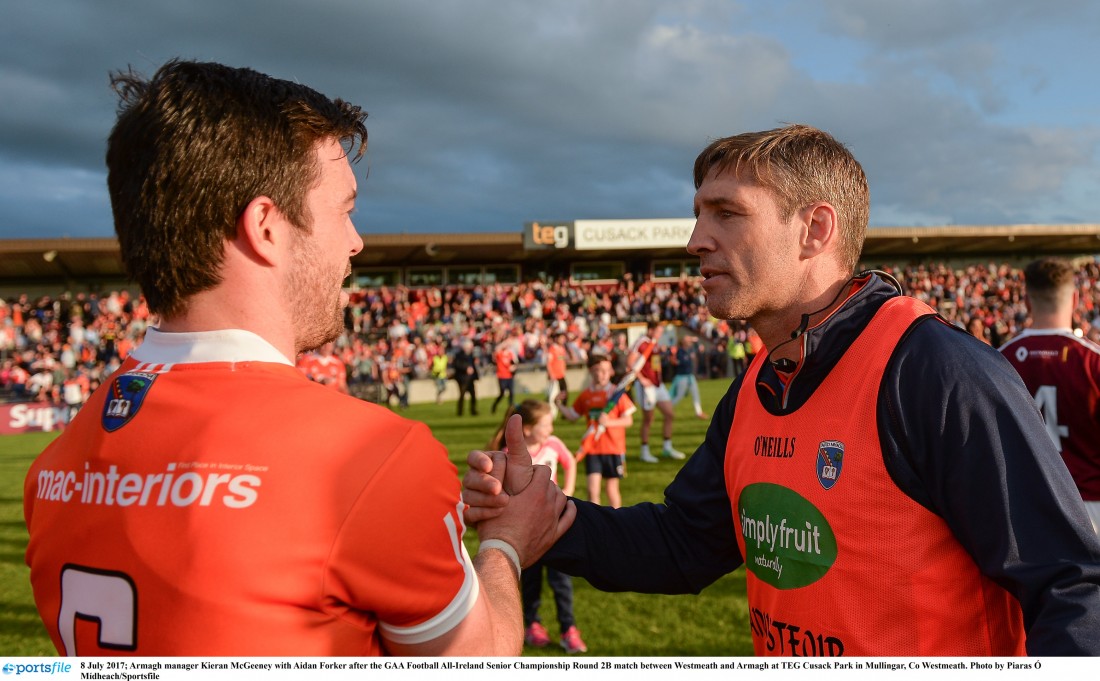 GAELIC Life columnist Ciaran McKeever believes that Armagh are putting the foundations in place to move back up the...