DREW Wylie believes poise in the face of pressure could make the difference in the latest installment of the Monaghan-Cavan rivalry.
The near neighbours meet in Sunday's Division One clash at Castleblaney and it's safe to say the two sides have previous.
Five red cards were dished out in a Division Three clash four years ago and the Monaghan defender understands that emotions can run high when these two teams clash.
"It's Monaghan and Cavan like, this goes back a very long time", he said.
"It is against your neighbours, but you can't get sucked into the rivalry either or you will start losing energy and get caught up in the hype of Monaghan-Cavan.
"Everyone wants to play hard for the ball and I've noticed referees maybe letting the play run a wee bit."
The full interview with Drew Wylie is available in store today or online here.
Posted: 1:25 pm February 9, 2017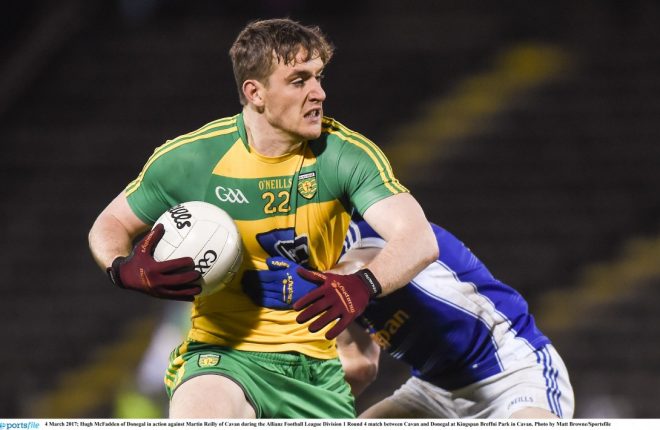 HIGH-FLYING Donegal have rocketed up the charts in Division One and as an explanation Hugh McFadden says they have...
GAELIC Life columnist Finnian Moriarty has said that Cavan, Down and Antrim will all be dropping down a division...