SIGERSON CUP winner Cathal McShane has links to the competition that few can lay claim to.
Dr George Sigerson, who produced the cup back in 1913, is believed to have spent some of his life in Glenmornan on the very land now lived on by the McShane family.
The Owen Roe's man, the second Sigerson winner from the club after Declan McCrossan with Jordanstown in 2001, said that the local link added something extra to St Mary's historic triumph last weekend.
"When you're playing it doesn't come into your head but after it when we had the cup home with us, you sit down and you do think about it," said McShane.
"It makes it extra special and it's good to create that bit of history.
"I was talking to ones around home about it and they were updating me on the whole situation about a month back.
"We were saying that it would be lovely to get the cup back to the place where the man it's named after is from, but that was a long way out before the games had even started.
"A lot of hard work still had to be done at that stage, so it's brilliant that the cup can now come back to where George Sigerson was from."
The full interview with Cathal McShane is available in store today or online here.
Posted: 1:00 pm February 23, 2017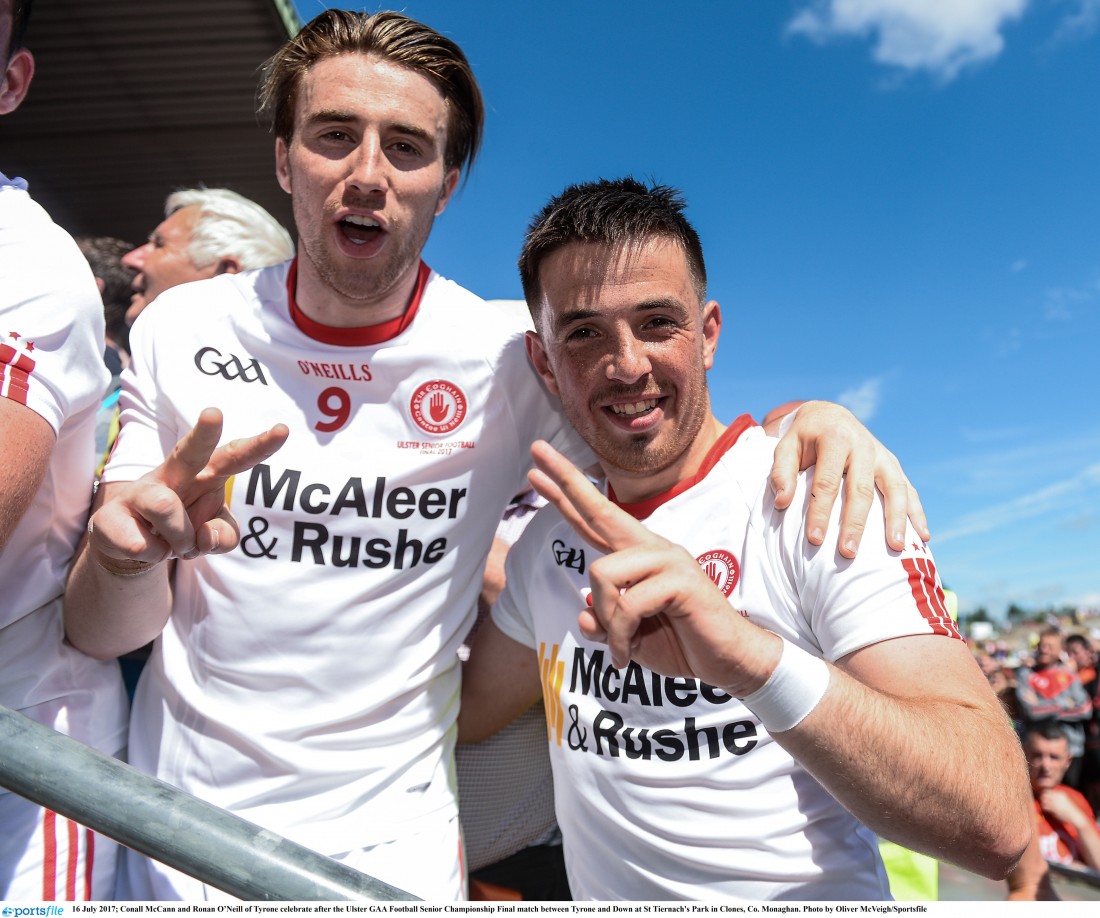 CONALL McCann had particular reason to celebrate Tyrone's Ulster Championship final win over Down. The Killyclogher midfielder played a...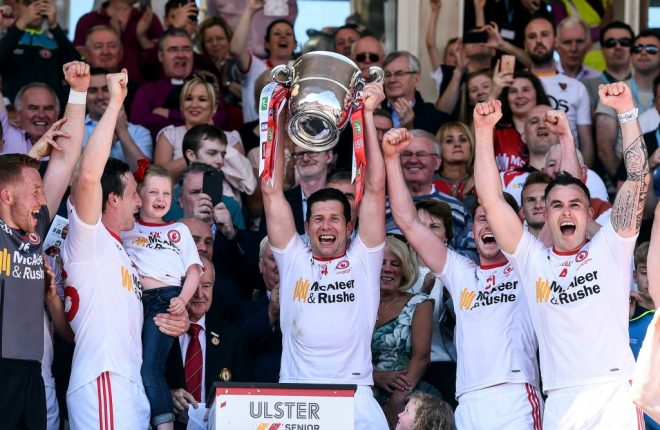 Tyrone may have won 15 Ulster titles in their history, but they celebrated yesterday's like it was the first.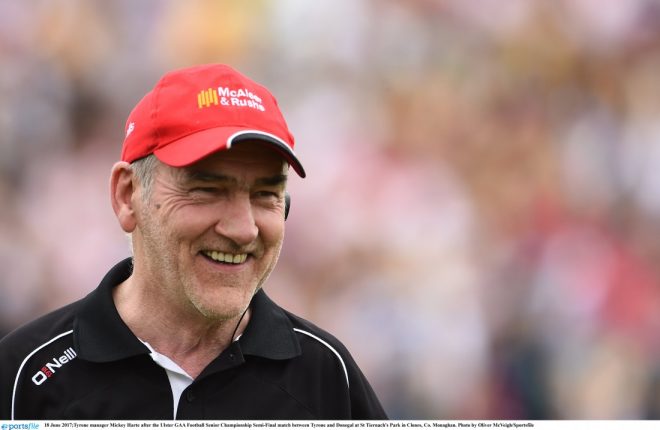 DOWN will no longer have the surprise factor to carry into Sunday's Ulster final but remain a dangerous threat...