GAELIC Life columnist Finnian Moriarty has said that Cavan, Down and Antrim will all be dropping down a division if they fail to win their round three League games this weekend.
Writing in today's paper, the former Armagh defender said that the trio will have little light at the end of the tunnel, unless they can earn two points in this round of fixtures.
"If Down, Antrim and Cavan lose this weekend they are going to be relegated. Harsh, premature, but also true. Armagh and Derry should have enough to win at least three of their last five games but if either of them lose this weekend, they're joining the others at the roulette wheel where one more slip up will see things turn very dark."
The full column is available in today's Gaelic Life, in shops now or available here.
Posted: 5:48 pm February 23, 2017

MAGHERY and Armagh Harps battle it out for the Gerry Fagan Cup this Sunday and BMAC Performance Analysis have...
Gearoid Adams has said that he is looking forward to getting back into coaching after being added to Eamonn...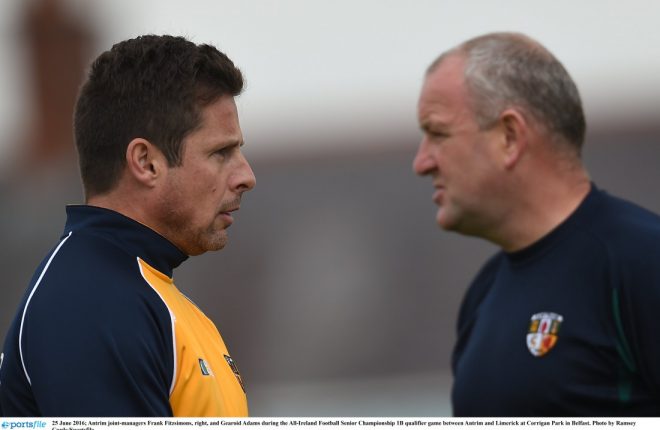 GEAROID Adams has been added to Eamonn Burn's Down management team.