Damian Barton has given a few of the newer players on his squad the chance to shine in the National League.
Niall Keenan, Ronan Murphy and Michael McEvoy have all been handed starting berths for Sunday's League opener against Clare at Celtic Park (2pm).
There is an inexperienced look about the full back line, with all new faces. However, Connor Nevin is an experienced campaigner at club level with Ballinderry, and should be fit for the Clare defence.
Free-taker James Kielt is named to start at midfield, while Mark Lynch interestingly is down at corner forward.
It will be interesting to see if the team lines out as named.
Fantasy managers will be pleased to see that the Fantasy midfielder Lynch is at cornerforward. They should also note that fantasy defender Carlus McWilliams is due to start at half forward.
Click here to login or register for this year's NFL Fantasy competition. Deadline for round one is tonight at midnight.
Thomas Mallon
Niall Keenan, Conor Nevin, Ronan Murphy
Neil Forester, Michael McEvoy, Mark Craig
Conor McAtamney, James Kielt
Enda Lynn (Captain), Niall Loughlin, Carlus McWilliams
Mark Lynch, Emmett McGuckin , Benny Heron
Watch over 40 GAA matches with Premier Sports this year, including exclusive NFL coverage. Click here to subscribe, and take advantage of the reduced price of £49.99 for the rest of the year.
Posted: 7:30 pm February 3, 2017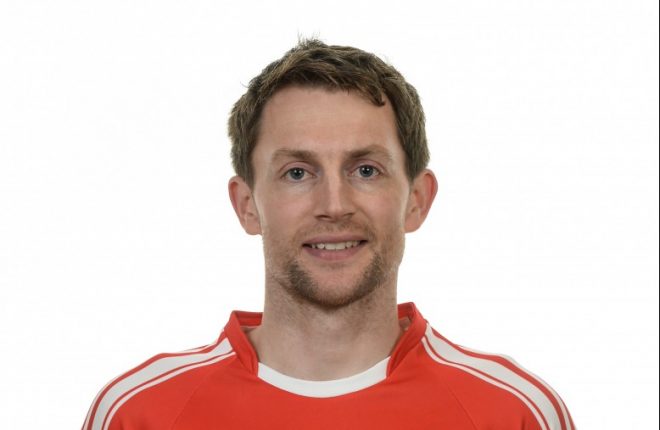 Will James Kielt's fantasy score improve in 2018?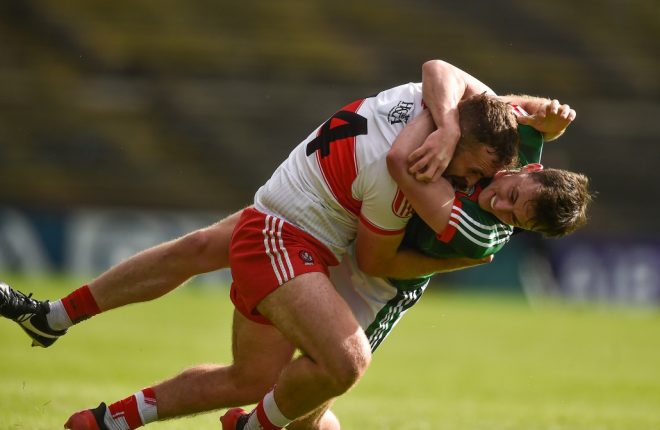 A mixed reaction from Mayo's Quailfier win over Derry.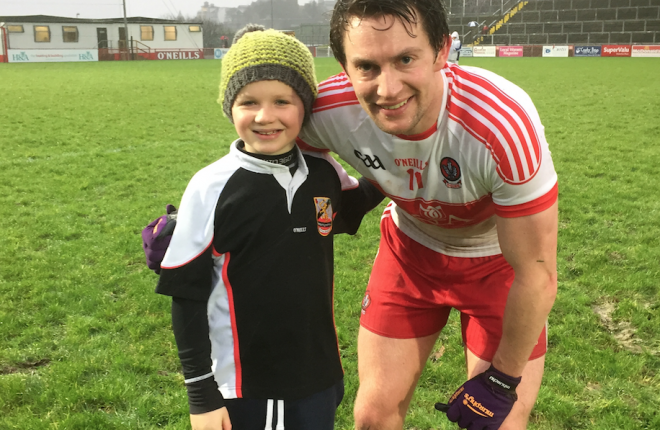 The Derry manager has named his team for Sunday's game against Down.