Tyrone won their sixth McKenna cup title on Saturday night at Pairc Esler, with a comfortable 2-13 to 1-7 win over Derry.
There was an expectation that after last year's close run McKenna Cup final between the two teams, that this year's game may be another battle.
After Derry had looked like they would make a game of it with some promise in the early stages, Tyrone Kicked on and dominated the match.
Colm Cavanagh goalled in the first half as Mickey Harte's side led by 1-7 to 0-2 at the interval.
It was more of the same in the second half, as Tyrone saw great success running at the Derry defence. Mattie Donnelly in particular played well.
Peter Harte top scored with 1-2, and he was one of ten Tyrone players to find the target.
All in all it will have made for very positive viewing for the Red Hands support who must be expecting big things in the National League.
Tyrone's first game is against Roscommon.
The Red Hand players took to Twitter to celebrate the win, and some former players added their worth.
It might not be important to some but always good to start the year with a trophy🏆 https://t.co/xUrx2KHolV

— Niall Morgan (@niallmorgan01) January 29, 2017
Proud to be part of 6 McKenna Cup successes in a row. Means a lot since Cormac led us in 2004…Thanks to all the brave January supporters! pic.twitter.com/d3I57M907s

— Sean Cavanagh (@SeanCavanagh14) January 28, 2017
Tyrone have won the 2017 Bank of Ireland Dr. McKenna Cup Final after beating Derry in the final. pic.twitter.com/zGeifdzJlm

— Sportsfile (@sportsfile) January 28, 2017
Keep the updates coming lads…following from 37000ft on route to Sydney with @JohnMcCullagh92 and @dean_f_1 @MoysPhillyMc @teamtalkmagLIVE

— Sean Warnock (@SeanWarnock1) January 28, 2017
And now it begins, the hunt is on @SeanCavanagh14 @collykid2 @mattydonn86 💪👊👍

— Pjquinn (@pjquinn109) January 28, 2017
@niallmorgan01 no didn't go 1st one I missed and he gets beat…..coincidence, 🤔. So where is the cup parade today? You lost it haven't ya?🙁

— Paddy McNeice (@PaddyMcNeice) January 29, 2017
GAA Mickeysarmy Player of the tournament for the McKenna Cup is corner forward Darren McCurry. Well Done Darren!! #BOIMcKennaCup pic.twitter.com/KzYa9gTTaZ

— Tyrone GAA (@GAAmickeysarmy) January 29, 2017
Comhghairdeas Tyrone. 10th McKenna Cup title since 2004. Cormac is looking down! #sixinarow pic.twitter.com/JQEjbAGmGM

— Aodhán Harkin (@AodhanHarkin) January 28, 2017
Posted: 11:24 am January 30, 2017
TYRONE'S Niall Sludden says the fan reaction didn't go unnoticed after their dramatic qualifier win over Meath last Saturday....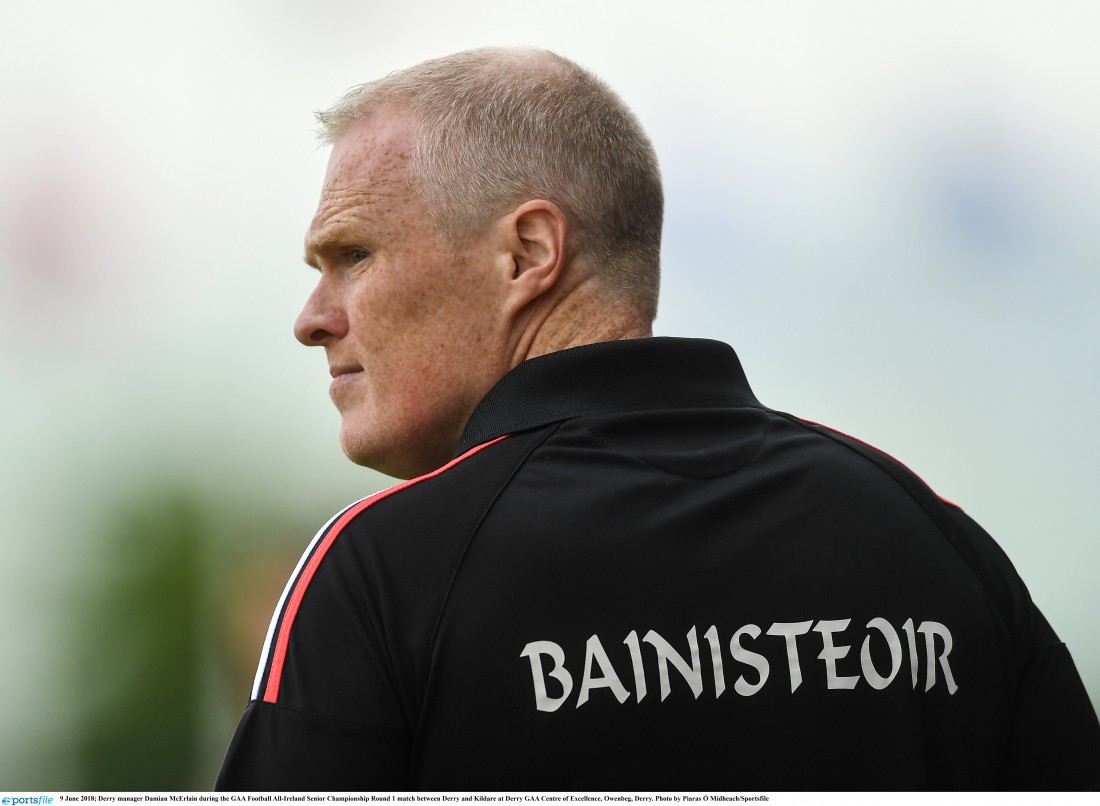 DERRY manager Damian McErlain needs to redouble his efforts to get the best players playing for the county next...
Gerard O'Kane has backed Monaghan to leave Healy Park with a famous victory in Sunday's heavyweight Ulster clash.