Tyrone and Derry won at the weekend to set up a replay of last year's McKenna Cup final, but there was some criticism of the venue from the public.
The Ulster Council fixed the Saturday night derby clash for Pairc Esler, which surprised many who expected it to be played at the Athletic Grounds in Armagh.
The Athletic Grounds held the final last year, plus it is closer to Derry and Tyrone than Pairc Esler.
The response from many on Twitter was surprise and confusion that the two teams would have to travel so far for games when there were closer venues seemingly unavailable.
Gaelic Life contacted the Ulster Council to get clarification on the matter.
The reason the final could not be played at the Orchard county venue is that there are two All-Ireland semi-finals fixed there for the next day. Ulster Council's Michael Geoghegan confirmed that they didn't want to play three games in one weekend, and they wanted to make sure that the grounds was in as good as condition as possible for Sunday's match.
Regarding playing in Fermanagh or Donegal, the Ulster Council PRO said that those venues would demand just as much travel as Newry. He did point out that there were a variety of reasons why they chose Pairc Esler, and one of the reasons was that so many of the Ulster Council's volunteers are based around Armagh and Down. Having the game at Pairc Esler makes life easier for those volunteers who are manning the gates and selling tickets.
Some Gaels suggested that the match should be played at a home venue, but Geoghegan said that as a rule they do not play finals at home venues unless in very special circumstances.
Here's the reaction the the announcement of the venue:
#BOIMcKennaCup Final Saturday night at 7pm in Newry – Tyrone v Derry

— Tyrone GAA (@TyroneGAALive) January 22, 2017
@TyroneGAALive Newry???? For a Tyrone v Derry game??? Crazy decision!

— Sean Dudgeon (@Dudgy1) January 22, 2017
@Dudgy1 @TyroneGAALive crazy on a Sunday, never mind Saturday evening.

— Niall (@njred82) January 22, 2017
@TyroneGAALive ridiculous. I thought the GAA were actually concerned about match attendence.

— Cathal (@wharsmetoothpic) January 22, 2017
@joecanavan90 Gods county Joe 😉

— John McAreavey (@john_mcareavey) January 22, 2017
Tyrone and Derry sent to Newry for a Saturday night match in January. Like who makes these decisions? 😂 #GAA

— Ronan McSherry (@RonanMcSherryUH) January 22, 2017
@canntoya aye or toss for it and dont call me shirley 🤠

— Ronan McSherry (@RonanMcSherryUH) January 22, 2017
@cornamuck75 @TheGaaBible_ Agreed, confirmed for Newry. Common sense never prevails I think they should be tossing for McKenna Cup games!

— Odhran Crumley (@odhranc14) January 22, 2017
Taking those two counties to Newry on a Saturday night is madness @UlsterGAA the athletic grounds is a better venue. https://t.co/H0ONDMs1fb

— stephen rafferty (@bigraff8) January 22, 2017
Posted: 11:43 am January 23, 2017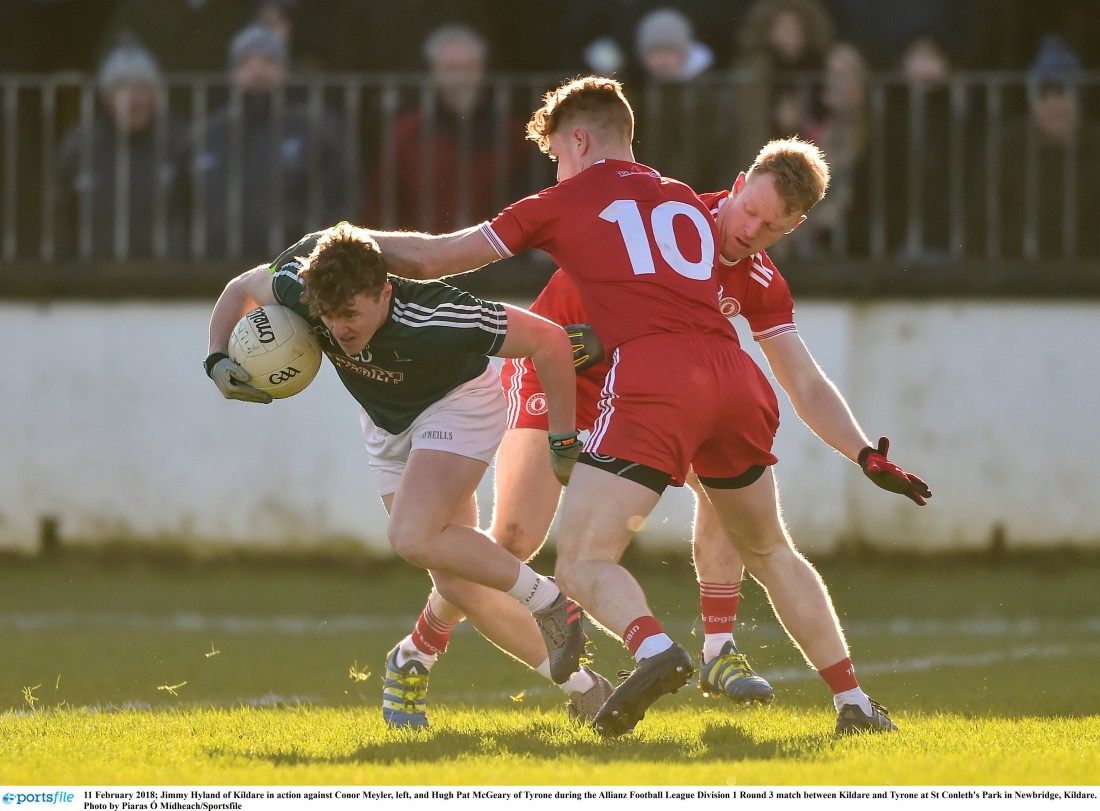 HUGH Pat McGeary says that Tyrone are approaching the Bank of Ireland McKenna Cup final with renewed vigour after...
HUGH McFadden says they are determined to 'put in a performance for the people of Donegal' in Saturday...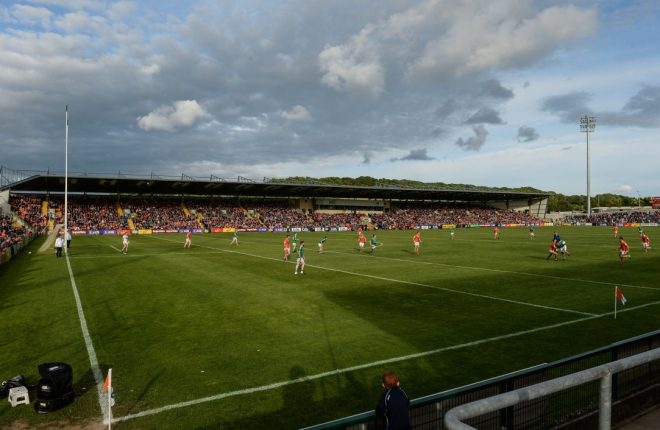 Armagh players have said they were unahppy that there were Tyrone Championship games played in the Athletic Grounds.