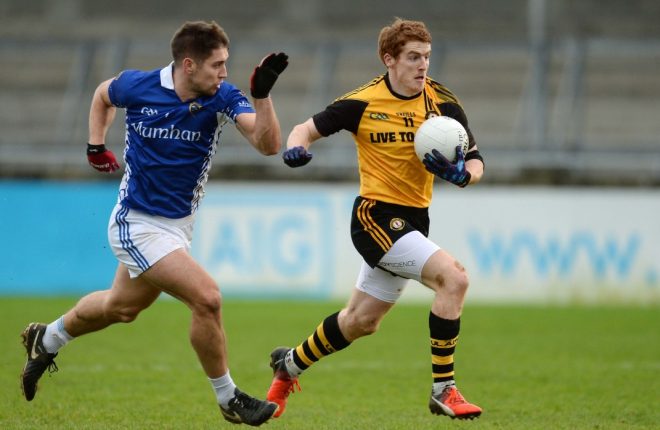 Ulster qualified for the Interprovincial football finals yesterday, following a 3-17 to 1-15 win over Munster.
Peter Harte was the star man for Pete McGrath's side, as he scored 1-8.
He was not the only player that caught the eye though, as Derry's Enda Lynn and Aidan Breen scored the province's other two goals. Armagh's Stefan Campbell scored five points, and Fermanagh's Tomas Corrigan scored 0-4.
Interestingly the only Ulster county that wasn't represented was Donegal. Rory Gallagher had organised a challenge match for the same day, but McGrath said the reason for their absence was a wedding.
The Ulster hurlers lost 3-21 to 1-15 to Munster.
The reaction on Social media was positive from the both the Ulster hurlers and footballers, who were delighted at having been part of the Interprovincials series.
However, low attendances left pundits questioning the future of the competition.
Ulster play Connacht in the final next Saturday in Carrick on Shannon at 2pm.
Here's the reaction to the semi-final win, and the opinion on the future of the games:
Well done to Enda Lynn whose first half goal helped @UlsterGAA see off @MunsterGAA in today's inter-provincial football semi-final. #GAA pic.twitter.com/QZcJq7GxKG

— Derry GAA (@Doiregaa) December 11, 2016
Good win for Ulster, inter provincial semi final,delighted for my club mate Conor Moynagh, Droim Dhúin Éire Óg Abú. pic.twitter.com/C1S2KPPoQB

— Uachtarán CLG (@uachtaranclg) December 11, 2016
Well done @marsdendiarmaid and @Soup_91 at today's Railway Cup were Stefan got 5 points in the win over Munster. pic.twitter.com/6EZp8lyd1y

— Clan na Gael CLG (@clannagael1922) December 11, 2016
The @naomheoinclg lads representing @UlsterGAA #semple #RailwayCup pic.twitter.com/6iG6oyRmpA

— Ciaran Johnston✏️⚾️ (@CGJ1994) December 11, 2016
If anyone tells you i tried a 'no look back heel' today, missing the ball and ended up taking a nose dive its all lies. #daviddunneesque

— Stefan Campbell (@Soup_91) December 11, 2016
As @SimonMcCrory1 said, an honour to represent Ulster along with your @naomheoinclg club mates! https://t.co/1fnCRNNaOh

— Simon Doherty (@Simy_Doc1) December 11, 2016
"Managers express concern over future of interprovincials" They were a dead duck when I first attended a semi-final almost 40 years ago. https://t.co/qNKEPz2E69

— TJ McGibney (@TJMcGibney) December 12, 2016
'Take ailing interprovincials to Ruislip' – Daly #gaa https://t.co/SaL0CXPBoT

— insight4news (@Insight4News3) December 12, 2016
Railway Cup has hit the buffers – no-one cares https://t.co/e4bAW1AysH#GAA#InterProvincials

— John O'Connor (@johnnyoconn) December 11, 2016
Posted: 12:04 pm December 12, 2016
Will Tomas Corrigan's fantasy score improve in 2018?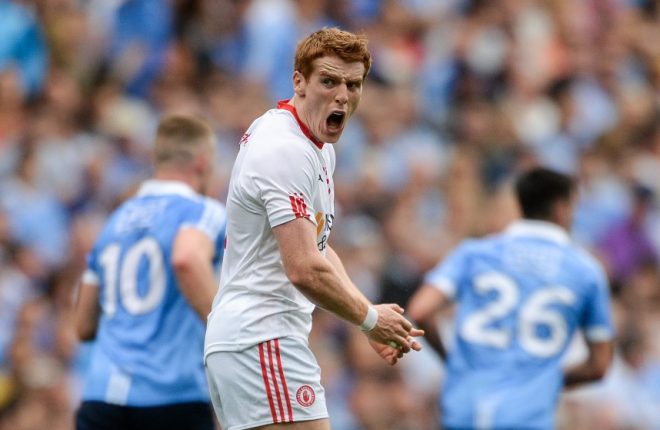 Will Peter Harte's fantasy score get better in 2018?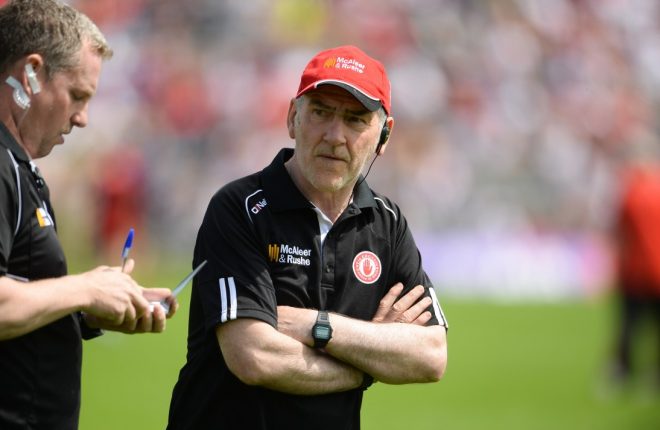 More players have been added to the Tyrone Panel.